A new blog post from online sources has revealed the next-gen release date for GTA 5. Rockstar Games has finally confirmed what improvements Grand Theft Auto 5 will acquire for its upcoming PS5 and Xbox Series X/S upgrades.
Series creator Rockstar Games first revealed its plans for the current-gen version of GTA 5 and Grand Theft Auto Online almost two years ago during Sony's PS5 reveal event. The announcement and trailer of the game offered a sneak peek at enhanced gaming visuals and ended with the assurance of a 2021 launch window for the 5th instalment of the game.
While Rockstar and publisher of the game, Take-Two Interactive, later secured November 11, 2021, release plans were eventually postponed to March 2022.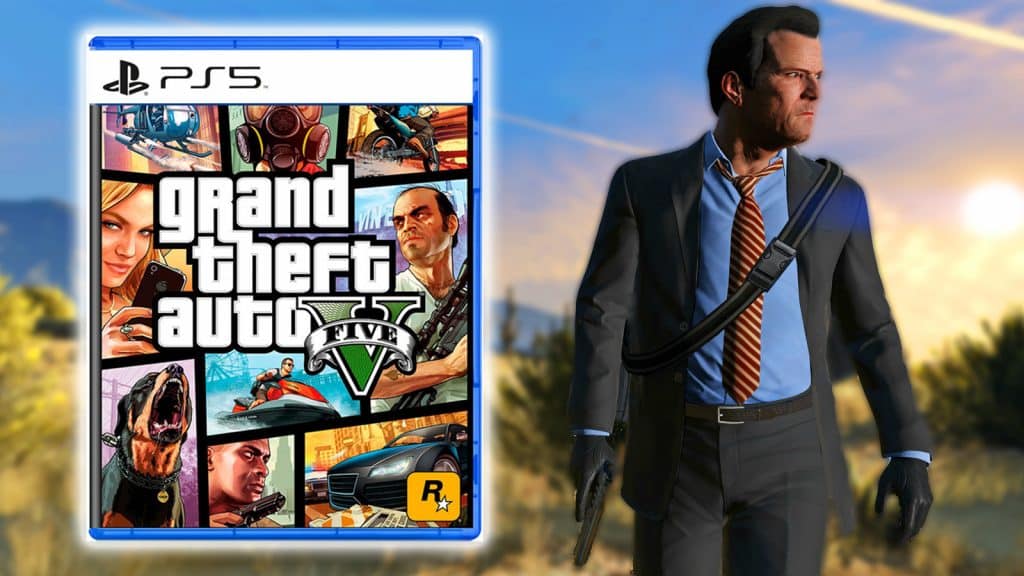 GTA 5 Release Date For PS5
GTA Online and GTA 5 will release on PS5 and Xbox Series X on March 15, 2022. Gamers on both platforms can also download a standalone version of GTA Online on this date.
If you're a longtime Grand Theft Auto fan or a new player to the series, this will probably be the best way to experience the game.
The game was meant to be released on November 11, 2021, but in September 2021, the upgraded version through Rockstar Games was delayed until March 2022.
GTA 5 Gameplay and features
The new version of GTA Online will display a wide range of modifications, including the ability to skip the GTA V Story Mode prologue before entering Online and an all-new GTA Online Tutorial. New GTA Online players will now enter the Career Builder, with quick access to their choice of one of four illicit businesses.
They include Biker, Executive, Nightclub Owner, or Gunrunner and a sizable GTA$ windfall to help select a plot, high-end vehicle, and the firepower required to kickstart their business.
Another striking feature is that players can transfer their saved data from the PS4 and Xbox One to their more modern consoles, including GTA Online characters.
GTA Online itself will add new onboarding features for the new console generation. Players will be able to skip the GTA 5 story prologue to enter (probably because Online no longer requires a purchase of 5), and a new Career Builder feature is being added to the game.
GTA 5 Platform
PlayStation owners have a significant advantage in all of this because if they play GTA Online on PS4, they will get GTA$1 million to spend in-game every month until the PS5 version of GTA launches. And when GTA Online's standalone edition arrives on PS5 in March 2022, console owners will have three months to claim the game for free after release. They can do this until June 2022. This means that Xbox Series X/S owners will have to pay if they want to play the new version of GTA Online at launch, though a price has not been revealed.
It stays unclear if GTA 5 on PS5 and Xbox Series X will offer those who own the game on PS4 and Xbox One a paid upgrade option or if these new versions need to be bought.
Madden 23 Release Date, Gameplay, Trailer and System Requirements
GTA 5 is not cross-platform. 
When players are connected via an Xbox, they will all access a single save file located on Microsoft's servers; this means that before playing online, you need access to a Microsoft console and internet connection.
In contrast, when players are linked via PlayStation consoles, they will all have their save files which means there is no limit on where the player can be located to join an online game session. The only limitation with this gaming platform is that each player needs a PlayStation console and internet connection.
Trailer
While the blog discusses the new modifications, no trailer has been released yet.