On January 23, 2023, Fire Emblem Engage will release on Switch, taking the franchise to the new setting of Elyos. As is customary for the series, Engage will introduce a new group of heroes, but Nintendo has announced that a few familiar names from previous games will make cameo appearances.
These legendary ancestors, known as "Emblems," can be summoned to fight by using unique rings to supplement your power or augment your talents.
Some of these heroes have already been seen in action thanks to trailers, promotional materials, and Twitter character profiles. To help you prepare for combat, we've compiled a comprehensive breakdown of every playable character in Fire Emblem Engage and the advantages they provide.
If you want to start assembling your dream team, keep reading!
Fire Emblem Engage New Characters
The official Twitter handle for the game in Japan, @FireEmblemJP, has revealed a great deal of information on the following characters. We appreciate @SerenesForest translating each character update and sharing them with us.
Alear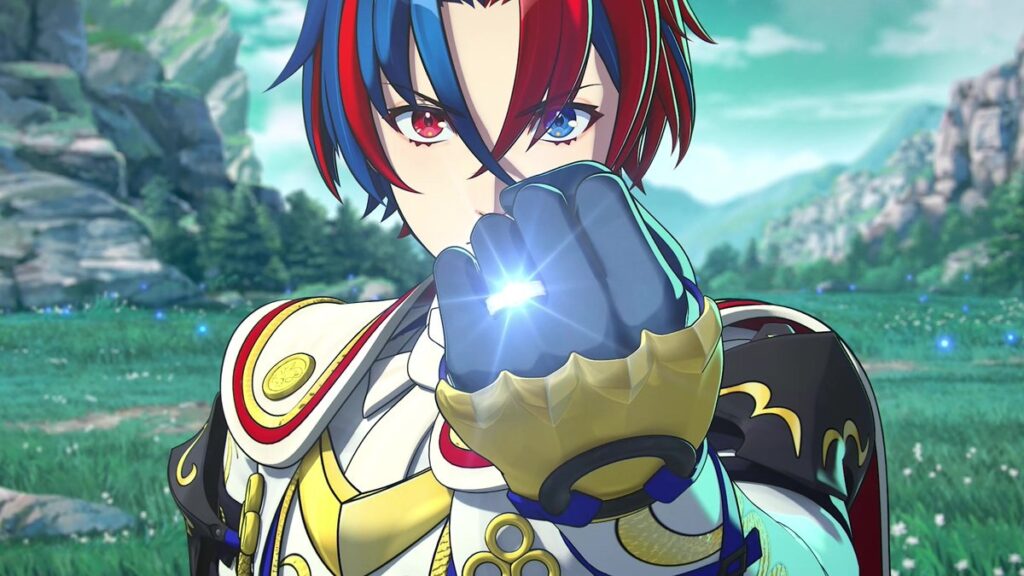 For those unfamiliar with Fire Emblem Engage, Alear is the game's main character. The hero, who had been dormant for a millennium since the conflict against the Fell Dragon but awakened to prevent the dragon's revival, was first unveiled in the September 2022 Nintendo Direct Showcase.
The player may choose between two versions of the figure, both of which sport the brightly coloured haircut popularized by VTubers and which generated quite a sensation after the Direct.
You can select one of two forms for the protagonist, named "Alear" by default. The red-and-blue hair and eyes are quite striking, aren't they? #FireEmblem pic.twitter.com/Nqm9EYxwa8

— Nintendo of America (@NintendoAmerica) October 14, 2022
Vander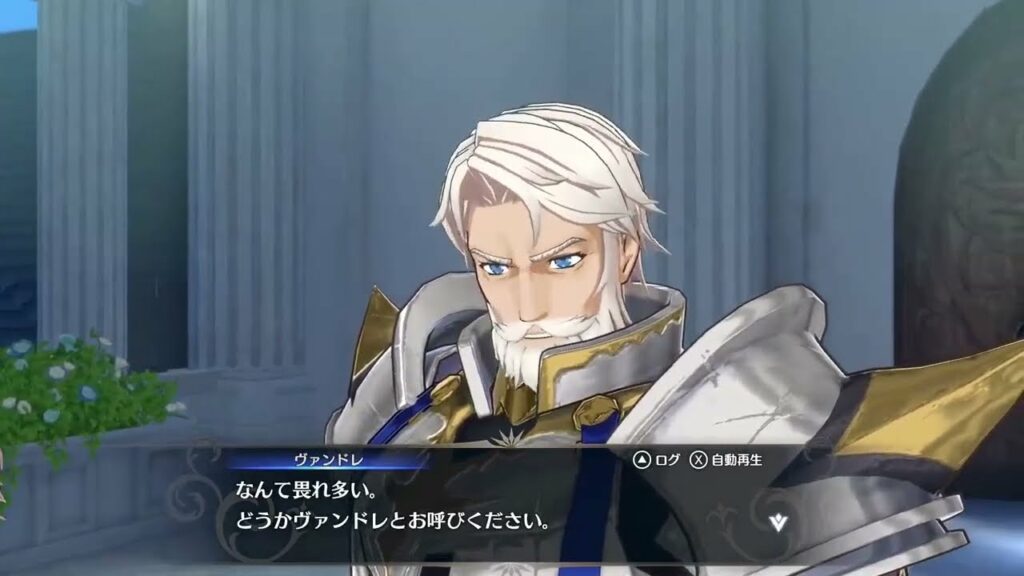 Vander, a mounted axeman, was the first fully fleshed-out figure to enter the fray.
Check out the video below to see Vander in action courtesy of @FireEmblemJP:
Vander's starting class is Paladin. An experienced, high-ranking knight, with superior mobility from being on horseback, wielding an axe to tear down foes. https://t.co/loVOcoAaOv

— Serenes Forest (@SerenesForest) September 16, 2022
Cramme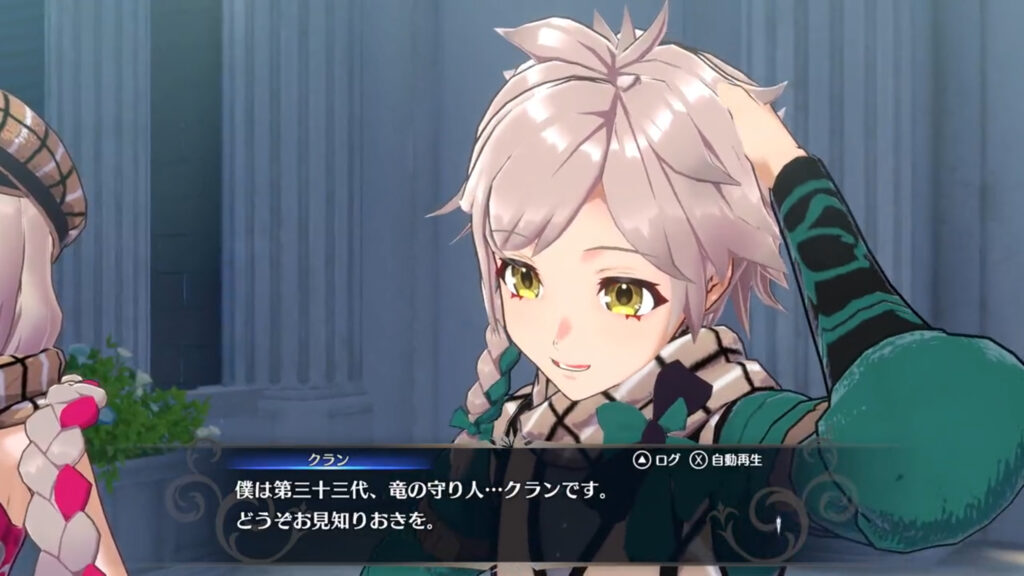 It is unknown what Cramme will be called in the game, but he has been confirmed as a playable character. This is the older of the new twins in the series, who were introduced in the same episode.
As a Mage by default, Cramme is well-suited for long-range combat and attacking foes with thick armor.
Check out the fight clip below to get a feel of the character's magical attacks:
Cramme's starting class is Mage. A magic user who can wield tomes to unleash magic, adept at striking distant foes and heavily armoured soldiers. #FEEngage https://t.co/WqHFZwAOb5

— Serenes Forest (@SerenesForest) September 22, 2022
Framme
Framme, the twin sister of Cramme, is a Monk by default, making her an effective healer in combat.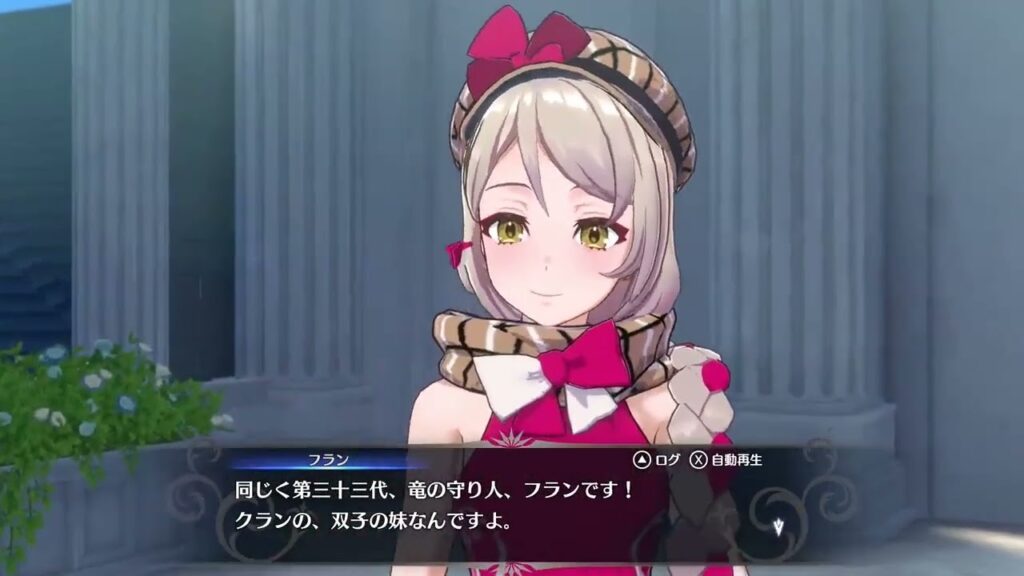 Framme's starting class is Monk. A warrior monk who heals allies with staves. Has also mastered Quigong as a form of self-defence. #FEEngage https://t.co/Q8h6PaTvdf

— Serenes Forest (@SerenesForest) September 26, 2022
Alfred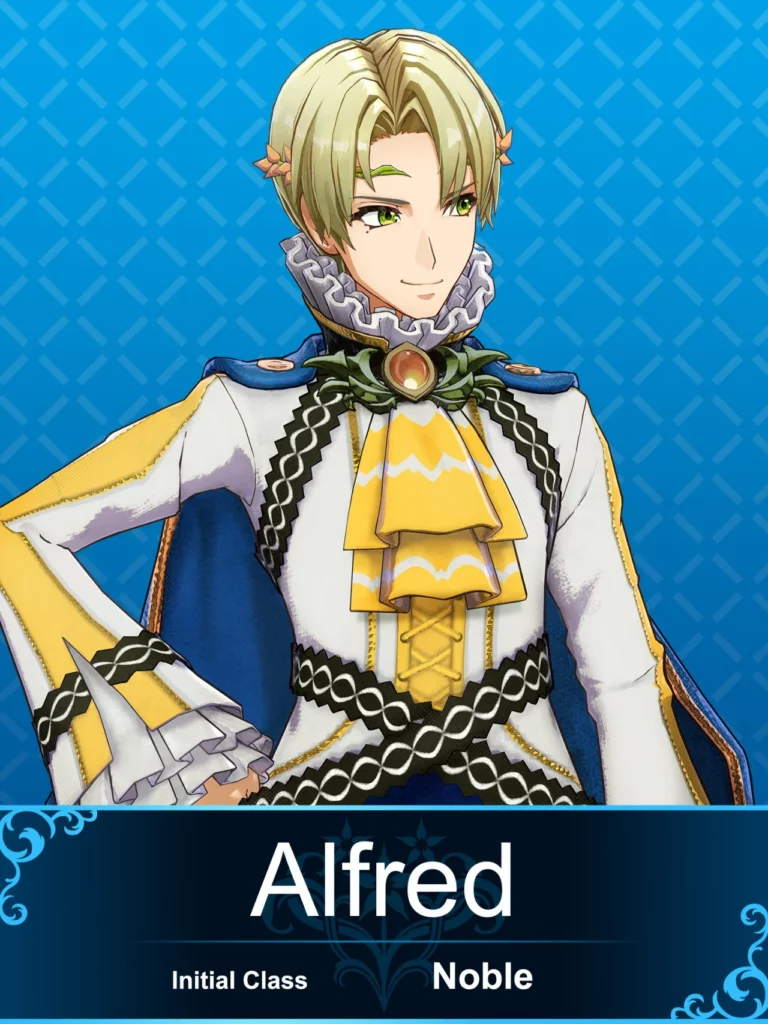 Like Vander, a newcomer to Fire Emblem Engage, Alfred rides around the battlefield in style.
As can be seen in the video, the character's default class is Noble, and he fights with a lance.
Alfred's starting class is Noble. One born of esteemed royal blood who rides on horseback, while handling a lance with great flourish. #FEEngage https://t.co/IQTpgc4xuE

— Serenes Forest (@SerenesForest) October 3, 2022
Céline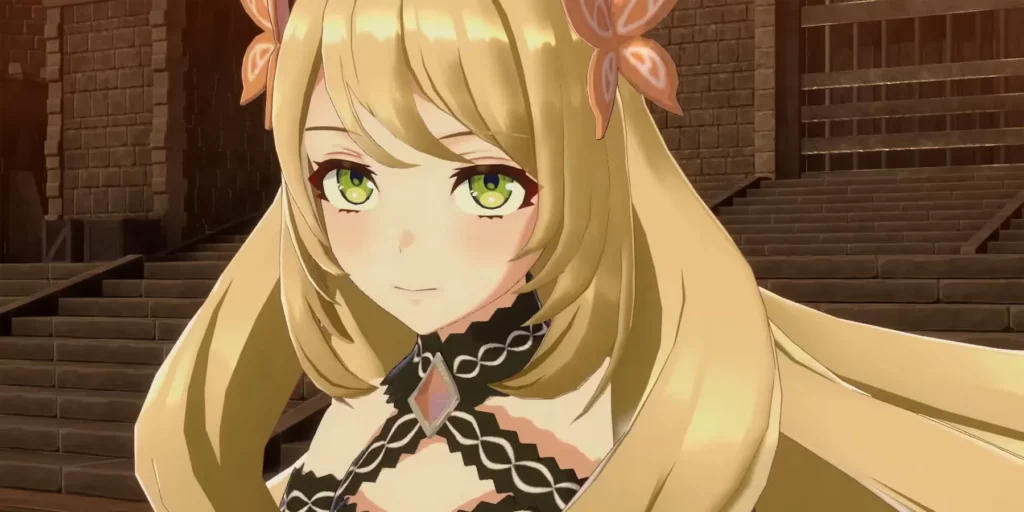 Céline shares Alfred's Noble ancestry and is his younger sister.
Céline's character description, in contrast to Alfred's, emphasizes her versatility in combat, thanks to her proficiency with both magic and swords, whether at a distance or up close.
Her fight video (below) demonstrates both of these skills.
Céline's starting class is Noble, just like Alfred. Skilled in magic and can also wield swords. #FEEngagehttps://t.co/NrFjdZT9Zg

— Serenes Forest (@SerenesForest) October 7, 2022
Louis
Heavy Lance Armor is Louis's default class, giving him excellent defence and effective up close.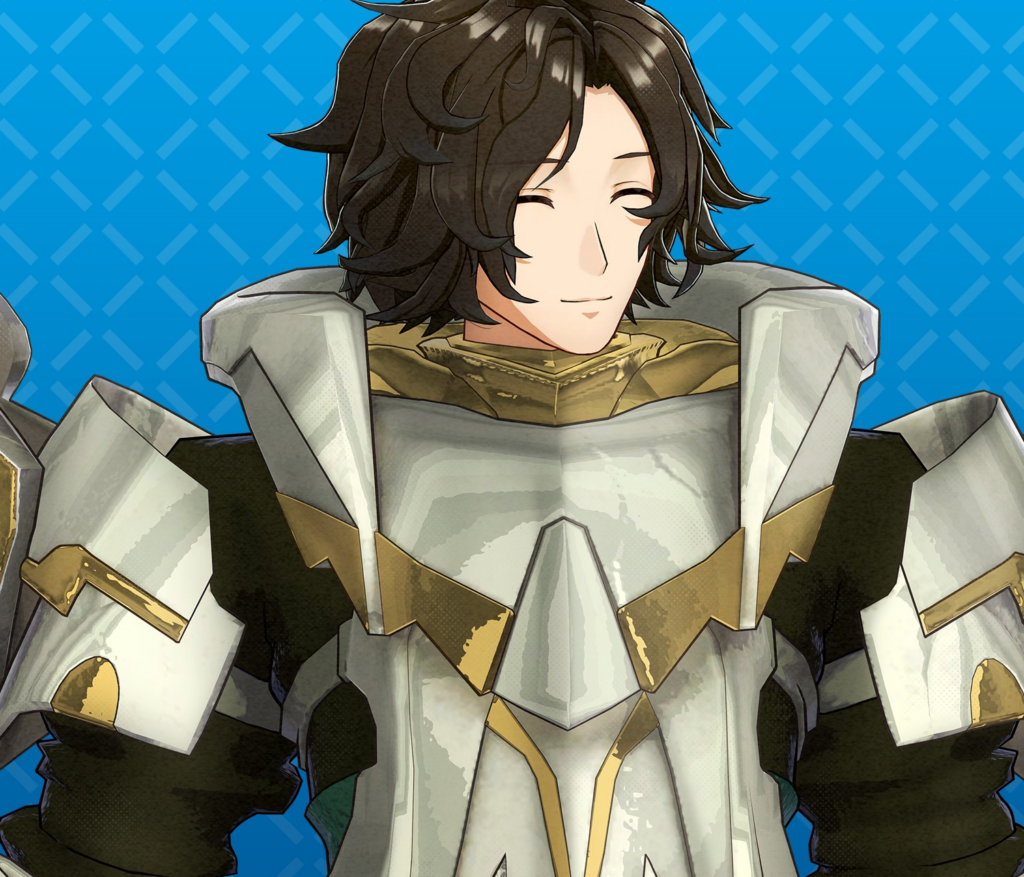 The following fight clip shows that Louis has decent defences against regular strikes but is vulnerable to magic.
Louis's starting class is Lance Armor. A heavy lance soldier fortified by sturdy armour. While their defences are high, they're susceptible to magic. #FEEngage https://t.co/lJ5YjJN7ep

— Serenes Forest (@SerenesForest) October 17, 2022
Chloé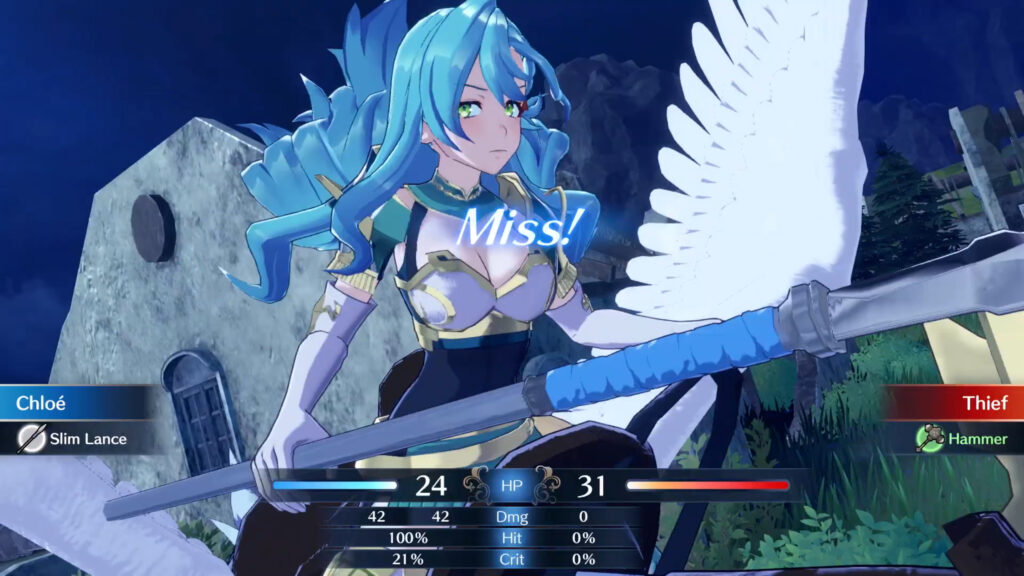 Chloé is yet to receive a complete character description. However, she does appear in the Fire Emblem Engage teaser, and very little clip of their combat sequence is available.
From the looks of the trailer, Chloé is another mounted figure, riding about on a horse or something similar to a Pegasus Knight. For the time being, the only other fact we know about the character is that their primary weapon is a Slim Lance designed to deliver a lot of damage.
Etie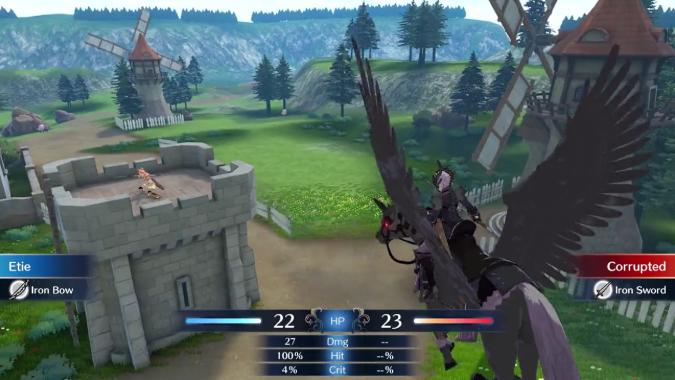 We still lack an official character profile for Etie, another hero. However, we are aware of their inclusion in the game because a little clip of their combat animation was shown in the teaser trailer.
The brief footage of Etie suggests that she is an Archer since she can be seen shooting arrows at airborne foes.
For the present being, these are all the playable characters for Fire Emblem Engage who have been confirmed or are strongly suspected to be included in the game. Over the next few months, we will reveal more hero profiles and update this guide accordingly.
Who are you most looking forward to assuming the role in the game? Put together your ideal team and tell us about them below!