The Sniper Elite series from Rebellion productions has continually surprised and grown with each iteration, culminating in a fantastic expedition last time. Sniper Elite 5 is the latest series, and more details are being out each day about its release.
The Sniper Elite is a well-known game franchise that debuted on the 29th of September, 2005. Since then, the growth of the game franchise has only increased and gotten better with each production.
Here's all we know about the release date, system requirements, trailer, and more.
Madden 23 Release Date, Gameplay, Trailer and System Requirements
Sniper Elite 5 Release Date
The Sniper Elite 5 release date will take place in 2022, but any specifics remain a secret at the moment. We will provide you with an update as soon as we hear something more substantial, but a winter release seems likely.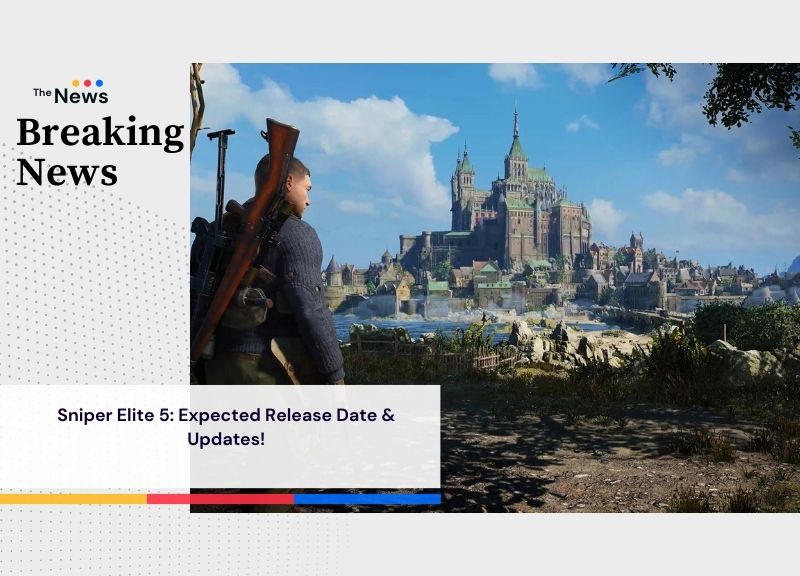 Sniper Elite 5 Platform
Sniper Elite 5 will be available on all major consoles when released. So it will be on Xbox Series X/S, the PS5, and the Nintendo Switch – the PS4 and Xbox One range will have it as well! There is also a release that is precisely planned for the PC.
Although Sniper Elite 5 has a release date of 2022, you can also pre-order the game to make sure you get it as soon as it is released.
Sniper Elite 5 Gameplay
Sniper Elite 5 continues the Sniper Elite series with a brand-new campaign set in France. With features such as improved tactical shots, enhanced kill cam features, SMGs to trigger the kill cam, and augmented bone mechanics, the fifth instalment has quite directly taken the gameplay to a whole different level! Other features included in the game are online multiplayer modes, world mechanics, in-depth weapon personalization, and many more.
Players can also participate in 16-player PvP, drop into other players' campaigns as a rival sniper, team up with other users to take on a wide array of enemies in co-op. However, The gameplay is essentially nonlinear, furnishing users to achieve their set goals and targets. There are many alternatives available to the player, but the main target will usually be aimed at by employing a Sniper Rifle in the game.
Invasion Mode will add a whole new level to the game's incredible drama and expand the range of techniques that players will have to deploy to fulfil their goals. The invading Axis Sniper's primary goal will be to eliminate the player; however, the Allied Sniper will have a different goal to eliminate the invader. This will also be available in cooperative play, making it more difficult for the Axis invader to track down two Allies while increasing the prizes.
Sniper Elite 5 Trailer
A CGI trailer of Sniper Elite 5 has been released, giving us a glimpse of what to expect during the invasion mode.
The fifth instalment of the Sniper Elite series encloses the world's most significant and immersive map locations as it was developed in real-life areas from France in 1944. With the new traversal system giving quite a creative number of options to kill the rivals, players can end Operation Kraken once and for all. You can even invite other users to help you with your mission.
Indie Studio Rebellion successfully developed the game so that the players assumed control of the Karl Fairburne fights to deduce Project Kraken in 1944, France. The players combat with a high-powered sniper rifle with enhanced kill cam across immersive maps to fight the Nazi war machines.
While you wait for the game to be released, make sure to keep yourself updated with all the details of the game.