Netflix is putting on a real-life version of Squid Game that is being called "the biggest reality competition ever." At the Banff World Media Festival on Tuesday, the streaming service announced that a reality TV show would be based on its global hit dystopian series.
Even though the stakes probably won't be life or death, 456 people will play a series of games in Squid Game: The Challenge for the chance to win $4.56 million. Netflix says that the payout is the most significant one-time cash prize in TV history, though Fox's X Factor has given out recording contracts worth $5 million before. Netflix also says the show has the most extensive cast of any competition series.
You Might Be Interested in:-
"[Director] Hwang Dong's captivating story and iconic images made Squid Game a worldwide hit," said Brandon Riegg, vp of unscripted and documentary series at Netflix. "We're thankful for his help as we turn this vast competition and social experiment into a real-life version of a made-up world." Fans of the drama series will watch 456 real-life contestants go through the most extensive competition series ever, which is full of tension and twists and has the biggest cash prize ever at the end.
Bela Bajaria, the head of global TV for the streaming service, announced a panel at the festival. The Hollywood Reporter's editorial director, Nekesa Mumbi Moody, was in charge of the board. The reality show competition will have 10 episodes, one more than the drama's first season. A teaser video was also released:
The news comes right after Netflix confirmed that Squid Game would be back for a second season. The first season of the South Korean survival drama came out in September. It is Netflix's most popular show ever, with more than 1.65 billion watch hours in its first 28 days.
The fourth season of Stranger Things, which just came out, is the second most watched on the streaming service. Making a real-life version of Squid Game might seem like a no-brainer, and in fact, someone has already done it: Since it came out in November, more than 250 million people have watched MrBeast's unofficial Squid Game competition. Hwang liked the 25-minute video ("I watched some of it, and I loved it. It helps me promote the show," he said), but Netflix hasn't said anything about it.
At SquidGameCasting.com, you can now apply to be in the cast of Squid Game: The Challenge. Netflix is looking for contestants from all over the world, but they must be able to speak English. This may seem like an odd requirement since the original show was almost entirely in Korean.
The language rule is practical because game instructions are given over a speaker, and every player needs to understand what is being said. Players can speak any language they want as long as they can speak and understand English. If the show does well, it might be made in other languages.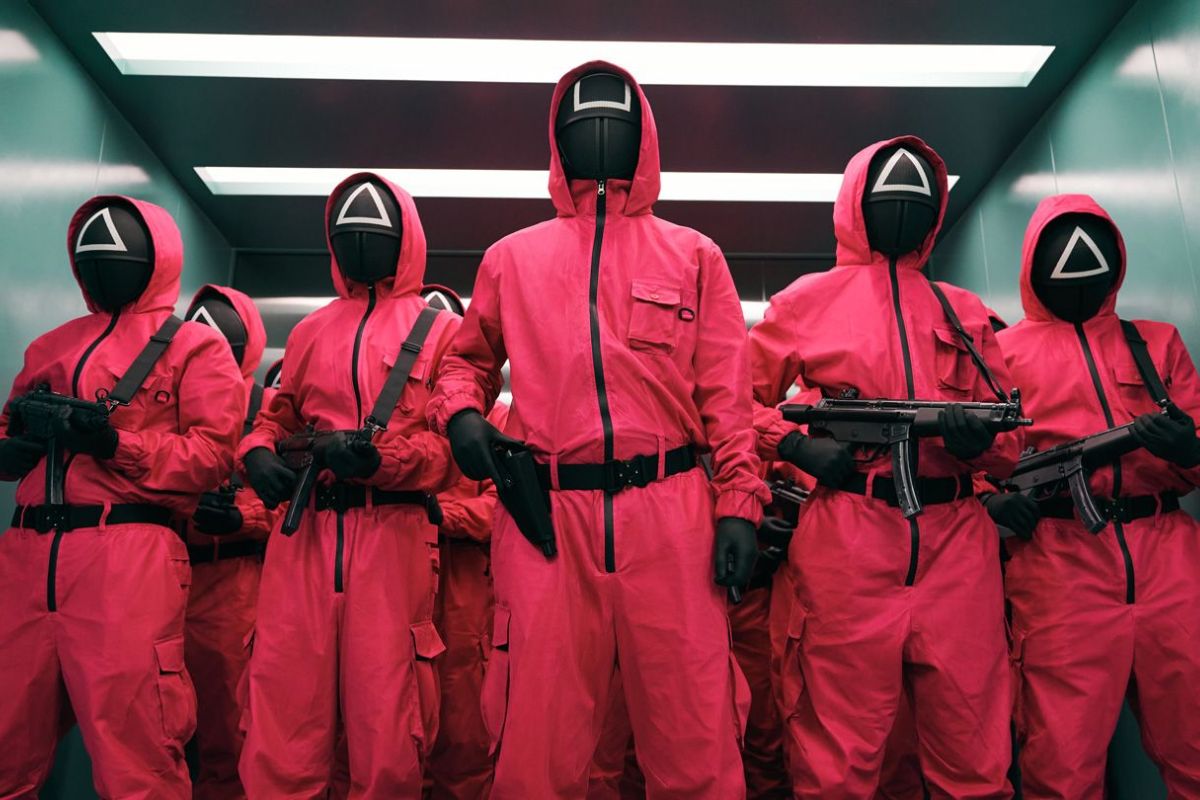 Like Netflix, reality shows like The Circle and Love is Blind have been made in different languages for different countries. Producers will have difficulty making the show because they won't know who will win until the end. This means they'll have to get enough footage of all 456 contestants early on to make an edit that follows the show's "protagonists" all through. The challenges will be based on the drama series, but some changes and new things will be added to keep players guessing.
In Squid Game, Lee Jung-Jae plays a divorced father and gambler who joins a secret competition with 456 other people. The competition is a series of playground games like tug of war. The losers of each round are put to death until only one winner is left.
It's unclear how the $4.56 million from the reality show will be split up. Will the winner get everything, like on the drama show? Or will the money be split among a certain number of finalists, like in the World Series of Poker and other events with many contestants?
The Challenge will be made in the U.K. by Studio Lambert (The Circle) and The Garden (24 Hours in A&E), which is part of ITV Studios. Executive producers will be Stephen Lambert, Tim Harcourt, Toni Ireland from Studio Lambert, and John Hay, Nicola Hill, and Nicola Brown from The Garden.