The mother of a teen YouTuber is being sued for $22 million by 11 teen video producers and will soon go to trial on allegations of abuse. Piper Rockelle, a 15-year-old YouTube sensation with more than 10 million subscribers, is the daughter of Tiffany Smith. Teen members of the "Piper Squad" claimed in their lawsuit that they experienced "emotional, verbal, physical, and at times, sexual abuse" while producing videos for Rockelle's YouTube channel between 2017 and 2020.
In January 2022, the complaint was submitted to the Los Angeles County Superior Court. The jury trial is tentatively slated for November 2023, despite earlier reports in the media that it would happen on Monday, April 17. The plaintiffs contend in the case that they weren't paid for having their names, likenesses, and photographs used in the content of Rockelle.
Hunter Hill, Smith's boyfriend, is identified as Rockelle's primary director and editor in the 147-page complaint. Smith and Hill are being sued by the 11 teens for at least $22 million in damages, or nearly $2 million for each teen. The lawsuit claimed that Tiffany Smith was a "mean-spirited control freak" who made "wildly offensive and sexually explicit comments" about children's genitalia.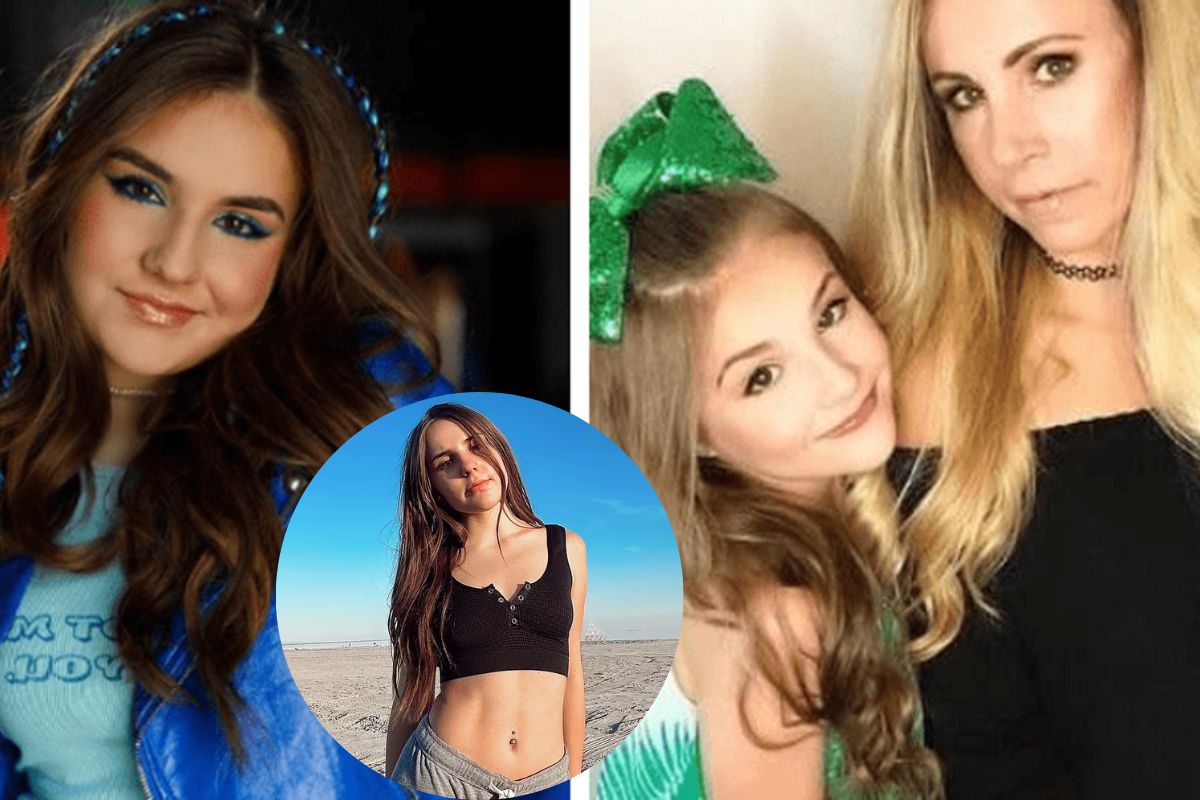 In one instance, according to the complaint, she allegedly encouraged the plaintiffs to have oral sex by asking them "whether they have had s*x before." Lawyers say that Smith groped the kids on their thighs, buttocks, and legs. One plaintiff alleged that Smith sent several of Rockelle's bras and underwear to "an unknown individual" who enjoyed "smelling this stuff."
Here, you can see the most recent Celebrity news:
For the purpose of Rockelle's video content, including one from two years ago in which many kids took part in a "last to stop kissing" game, the plaintiffs were urged to create romantic "crushes" on each other. They claim that "very s*xually explicit instructions" were given to them while they were being filmed, including wearing "s*xually revealing clothing" and "aggressively" kissing each other.
Nine of the plaintiffs in the case asserted that Smith and Hill "sabotaged" their YouTube channels after they split from the "Squad" by falsely labeling their content as objectionable, using bots to reduce their subscriber counts, and putting their videos on pornographic websites.
Following the complaint's filing in January 2022, Tiffany Smith countersued for $30 million in July and claimed the plaintiffs' moms had fabricated claims of sexual assault in order to coerce her. She later withdrew the lawsuit, and according to NBC News, the plaintiffs' attorneys described her charges against the mothers as "baseless."
Three video thumbnails from Rockelle's channel, which was 14 at the time, were removed by YouTube in 2021 for breaking its child protection policy. The thumbnails displayed Rockelle and another female both wearing bikinis, while the others showed Rockelle holding a towel around herself. Singer P! nk took notice of the uproar around the videos and tweeted her response to the thumbnail images.
She tweeted at the time, "How many kids like Piper Rockelle are being exploited by their parents?" "And when do the other people say…'This isn't appropriate for a 13-year-old to be posing in a bikini while her MOTHER shoots the picture, is it?!'"
How many kids like Piper Rockelle are being exploited by their parents? And at what point do the rest of us say … "this isn't okay for a 13 yr old to be posing in a bikini whilst her MOTHER takes the photo?!?!"

— P!nk (@Pink) August 29, 2021
Piper Rockelle and Tiffany Smith responded by disputing the singer's claims in a statement to Insider. In a statement given by a spokeswoman via email, Rockelle said, "There's nothing wrong with wearing a bikini. "Photos of teens having fun in bikinis are not s*xual. You can only classify them as sexual if you do.
Smith stated in a statement sent through email that she wished to "protect" and "support" her daughter. Smith remarked, "I'm just a mom like any other who loves her daughter and would sacrifice anything for her. The following year, the video-sharing website de-monetized Rockelle's content in light of the ongoing legal dispute, rendering her YouTube account ad-free.
The 15-year-old is still making money, meanwhile, thanks to her current "The Piper Tour" tour in the US and the sale of products. Two plaintiffs who are also RocKelle's cousins and are named in the complaint are raised by Ashley Anne Rock-Smith. Prior to the trial, Rock-Smith told NBC News that 94 videos on Rockelle's channel included her 10- and 13-year-old daughters.
She remarked, "I just want peace with my kids back." "I want all predators who harm young children to be punished. I also hope that we make a difference with these platforms that permit this. Another plaintiff's mother, Steevy Areeco, said to the media: "As children, they don't grasp it, and sometimes it goes over their heads. But as they become older, they begin to comprehend the agony that was brought on by the comments said to them and the phony infatuation.
You can also read the latest celebrity news below:
Areeco continued by saying that Smith wanted to see "real reactions" from the kids and would "force them to live these adult situations they shouldn't have been put in." We all adore YouTube, and it's a wonderful platform, but when someone uses it for profit and attracts young viewers, she said, "those people should have to uphold a certain standard." "We want to see safeguards for the kids."
Piper Rockelle, then nine years old, became well-known on YouTube after publishing her debut video, "Piper Rockelle creates Fluffy Slime," in which she showed viewers how to make "slime" at home. For "challenge-based" video entertainment with friends and family, she has since racked up millions of subscribers.
Stay Connected With newscatchy.com