The film every video game buff has been waiting for is finally here! Yes, Sonic the Hedgehog 2 is all set to grace our screens this year.
The Sonic the Hedgehog film series is based on Sega's 1991 video game franchise of the same name. The previous film's creative crew returns for the sequel, with Jeff Fowler and Pat Casey, Josh Miller, and John Whittington.
The original Sonic the Hedgehog film was one of the last big films to be produced before the outbreak — and it was a box office smash, grossing the highest opening weekend statistics for a video game picture ever.
Sonic the Hedgehog 2 Release Date
Paramount Pictures and the Sega Sammy Group will release Sonic the Hedgehog 2 in the United States on March 31, 2022. The film's original release date was April 8, 2022.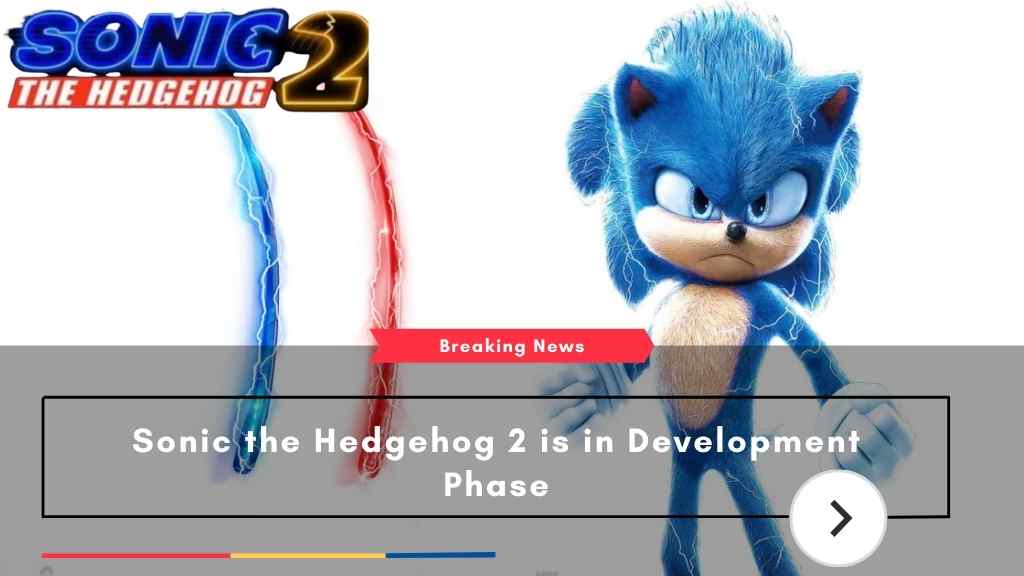 Sonic the Hedgehog 2 Cast
Because it's a sequel, Sonic the Hedgehog 2 will undoubtedly feature the essential characters from the original film. The prominent cast members will return to their respective roles. Ben Schwartz voices sonic, and Dr. Robotnik is played by Jim Carrey (now called Dr. Eggman). Tom and Maddie Wachowski will be played by Tika Sumpter and James Marsden, respectively. Idris Elba, who will voice Knuckles, and Colleen O'Shaughnessey, who will play Tails, are the new cast members joining the franchise. O'Shaughnessey has also voiced Tails in the video game series and a cameo appearance at the first film's end. In addition, Lee Majdoub will reprise his role as Agent Stone.
Sonic the Hedgehog 2 Plot
Sonic is an alien anthropomorphic blue hedgehog from another planet who has come to Earth to defend it from Dr Robotnik, his arch-nemesis. Robotnik, Sonic's arch-nemesis, is a mad scientist whose sole goal is to capture Sonic and figure out how to exploit his super-speed and other abilities to rule the world. On his previous mission, he was defeated by Sonic and sent to a mushroom realm, where he vows to return and exact his revenge.
He befriends Tom Wachowski, a Green Hills officer, and stops Robotnik. Sonic has made himself at home with Tom and his wife, Maddie by the sequel. While the pair is on vacation, Sonic runs across an old acquaintance named Tails and embarks on a quest to stop his old foe once more.
Overwatch 2: Leak Suggests Release Date Could Be Revealed Next Month
Sonic enjoys his independence after defeating Dr Robotnik's wickedness and saving the planet in the first film. However, his old antagonist emerges under the new alias of Dr Eggman, on the hunt for an emerald that would provide him such power that he will be able to build and destroy civilizations in a matter of seconds. In the guise of Knuckles the Echidna, Robotnik has a new comrade. Sonic joins forces with an old buddy, Tails, to rescue the emerald before Robotnik gets his hands on it and wrecks devastation on the world he now considers home.
Sonic the Hedgehog 2 Trailer
On December 10, 2021, Paramount Pictures published the first official Sonic, the Hedgehog 2. According to the video, Sonic has been "helping" the cops as a vigilante hero since the first film's events. It also introduces Colleen O'Shaughnessey as Tails and Idris Elba as Knuckles and the reappearance of Dr Robotnik, nicknamed Eggman. A spoof teaser was published on December 22, 2021, paying homage to The Matrix Resurrections.
It's jam-packed with gaming allusions, including Dr Robotnik's return to Earth in an egg-shaped spaceship and an appearance from a Chaos Emerald that purports to possess all of the universe's power.
Meanwhile, it appears like Sonic's big-screen adventures are far from over, with Paramount recently revealing that a third film is in the works, as well as a spin-off series starring Knuckles.