As Tango Gameworks' Ghostwire: Tokyo has been highly anticipated for some time, publisher Bethesda released a date for the neon-stained cyberpunk adventure. Having been in development for several years, keen street ninjas have been offered little more than a general release window. Regardless, a recent leak on the PlayStation Network has set the rumour mill turning with a new release date that has left fans excited.
The official Ghostwire: Tokyo PSN page recently updated, announcing a release date of March 24, 2022. This update was hastily removed, but a few lucky fans successfully grabbed a screenshot, leaving them eager to know more about it.
Ghostwire Tokyo will launch amidst a whole slew of exciting video games in March 2022.
Ghostwire Tokyo Release Date
As per the PlayStation Store listing spotted by MP1st, Ghostwire: Tokyo is set to be released on March 24, 2022, the listing has occasionally been removed, but this date would track with the already confirmed release window by the developers.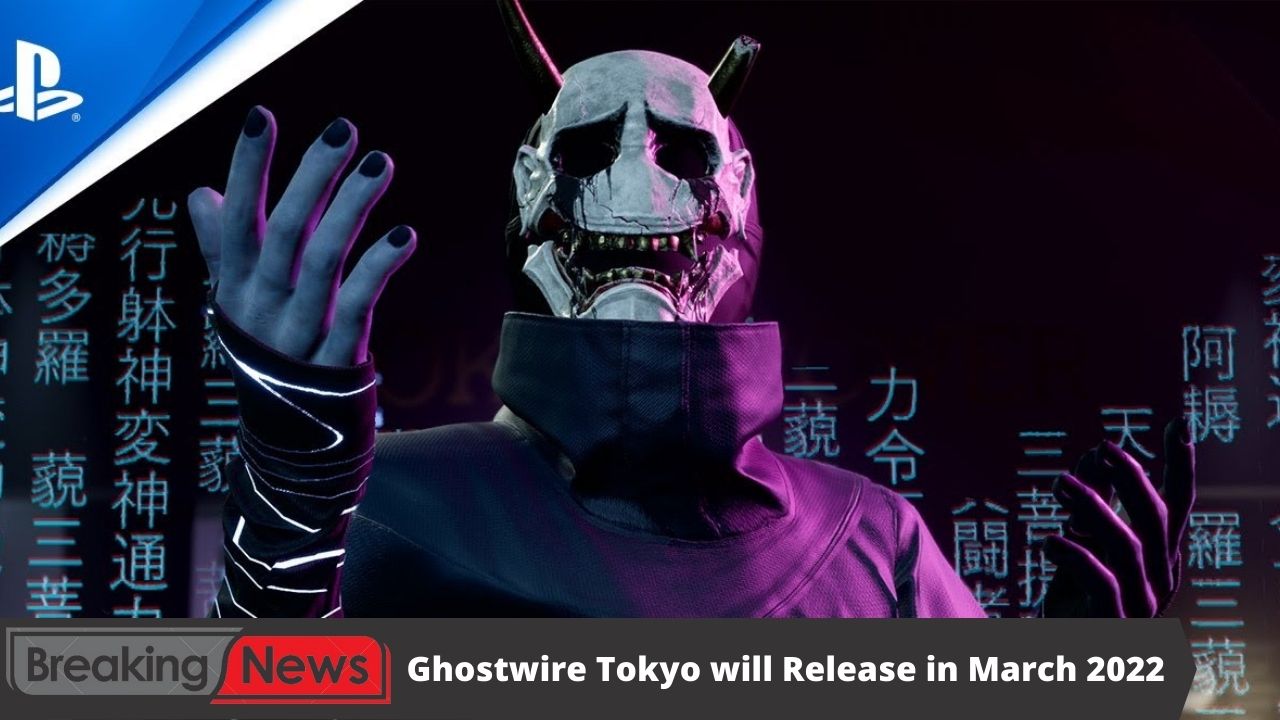 However, there is also a slight uncertainty owing to the pandemic situation as the date could have been a placeholder, and unconfirmed release dates can change at any time.
Ghostwire Tokyo Gameplay
In the game's plot, the character unexpectedly finds that almost everyone in Tokyo has disappeared as spirits have overrun the city. These spirits go by the name of Visitors. 
Ghostwire: Tokyo's main protagonist, who goes by the name of Akito, finds that he has gained numerous paranormal and psychic abilities that players can use to combat the enemies.
The game will allow players to explore a version of Tokyo that is overrun with deadly metaphysical forces brought in by an occultist. To add to this, a powerful spectral entity will accompany players on their quest for vengeance in Tokyo. These extraordinary entities will have a powerful arsenal of capabilities at their disposal when it comes to unravelling the dark truth behind the disappearance of people in Tokyo.
As per the two trailers that have been released, we see the character bending nature to his will in the Hannya trailer. Attacking foes head-on using different combinations of elemental spells, these creatures won't have the slightest idea of what hit them.
As you defeat monsters, their core powers will be revealed. You can perform a series of martial arts-inspired takedowns to alleviate Tokyo of these pesky Yokai once and for all.
Ghostwire Tokyo Trailer
During the PlayStation Showcase 2021, Sony revealed a new trailer for Ghostwire: Tokyo, giving everyone more insight into the first-person action gameplay, the main character, and the magical world being built.
Two trailers have been released for Ghostwire Tokyo. In the E3 2019 Trailer, we see the residents of Tokyo vanish in the blink of an eye, and one man is left to haunt the city and defeat the monsters.
In the Hannya trailer, you are transported to a terrifyingly twisted Tokyo where Yokai stalks the streets. Your character is the tragic hero in a world dominated by demons. Employing a whole host of elemental-inspired skills, you're tasked with fighting your way through the flocks to meet their mysterious maker.
Ghostwire Tokyo System Requirements
Here are the minimum system Requirements
Intel Core CPU i5-2500K 3.3GHz Or AMD FX-8320

Nvidia GeForce Graphics GTX 960 2 GB or AMD Radeon R9 380

RAM: 8 GB

Windows: Windows 7,8,8.1 and 10 (64 Bit)

DirectX: DX 11

HDD Space: 50 GB
Here are the recommended system requirements
Intel Core CPU i7-6700K 4-Core 4.0GHz Or an AMD Ryzen R5 1600

Nvidia GeForce Graphics GTX 1070 Or AMD Radeon RX Vega 56 8GB

16 GB RAM

Windows: Windows 8,8.1 and 10 (64 Bit)

DirectX: DX 11

50 GB HDD SPACE
Tokyo is currently scheduled to launch on PS5 and PC this year on March 24, 2022, and we are extremely excited to see the new features!