The moment we have all been looking forward to is here. It has all been building up to this point. Don't you know what I'm talking about? LEGO star wars: The Skywalker Saga is now coming to life in LEGO form!
It is a new LEGO-themed action-adventure game from Traveller's Tales, released by Warner Bros. Interactive Entertainment. The sixth instalment in TT Games' LEGO Star Wars video game franchise and the sequel to LEGO Star Wars: The Force Awakens.
Destiny 2: The Witch Queen Raid: Expected Release Date & Updates!
LEGO Star Wars: The Skywalker Saga Release Date
The Star Wars YouTube channel announced the initial release date on May 7, 2020, October 20, 2020. But it got postponed. According to Lucasfilm Games, the much-awaited LEGO Star Wars: The Skywalker Saga will release on April 5, 2022. This good news was made much better by releasing a new trailer.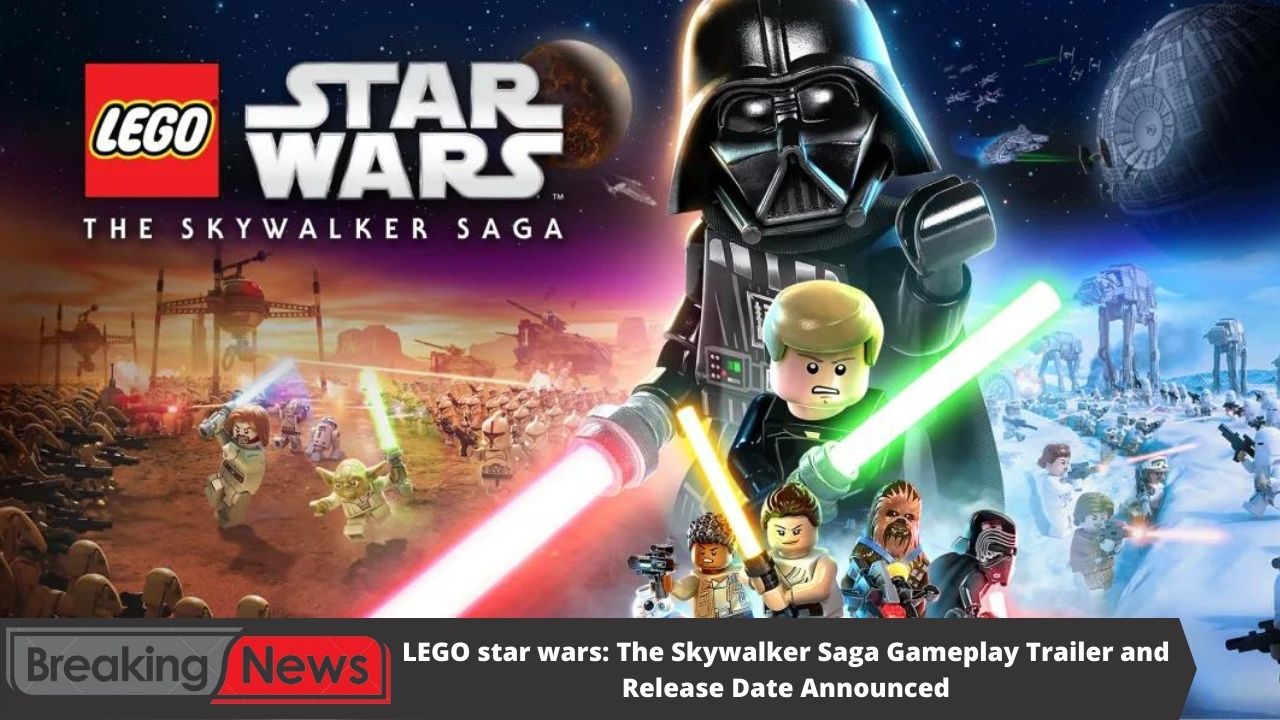 A Standard Edition and a Deluxe Edition of the game will be available. The Deluxe Edition contains the Character Collection bundle, which includes packs from The Mandalorian, Rogue One: A Star Wars Story, Solo: A Star Wars Story, Star Wars: The Bad Batch, and a collection comprising Classic Characters, all of which are based on characters from outside of the Skywalker Saga.
LEGO Star Wars: The Skywalker Saga Trailer
A gameplay trailer was revealed on August 25, 2021, during Gamescom Opening Night Live, along with the news that the game will be released in early 2022. The game's release date was formally confirmed on January 20, 2022, along with a new gameplay clip.
To our surprise, a new trailer for LEGO Star Wars: The Skywalker Saga appeared, providing the most detailed look yet at the highly anticipated game.
Check the trailer out below for the best look at the gameplay, environments, and comedy of LEGO Star Wars: The Skywalker Saga.
LEGO Star Wars: The Skywalker Saga System Requirements
The LEGO Star Wars: The Skywalker Saga will be available on Xbox One, Xbox Series X/S, PlayStation 5, PlayStation 4, Nintendo Switch, and PC.
Minimum Requirements: 
CPU: Intel Core i3-6100

RAM: 4 GB

OS: Windows 7

VIDEO CARD: Radeon HD 7970 or GTX 670

PIXEL SHADER: 5.0

VERTEX SHADER: 5.0

DEDICATED VIDEO RAM: 2048 MB
Recommended Requirements:
CPU: AMD Ryzen 3 1300X or Intel Core i5-4590

RAM: 8 GB

OS: Windows 10

VIDEO CARD: GeForce GTX 970 or Radeon R9 290X

PIXEL SHADER: 5.1

VERTEX SHADER: 5.1

DEDICATED VIDEO RAM: 4096 MB
LEGO star wars: The Skywalker Saga Gameplay
This new trailer shows LEGO Star Wars: The Skywalker Saga promises to be the biggest LEGO Star Wars game ever.
Fans will be able to play through all nine episodes of the core saga, travel through hyperspace, explore over 20 unlockable planets and enjoy an exciting mix of gameplay ranging from chaining attacks in lightsaber duels to space battles. In addition, players may unlock and pick any Star Wars characters, creating an outstanding mini-figure collection that any LEGO Star Wars fan would adore and the most ever seen in a LEGO Star Wars game.
Each episode would have five-story objectives, totalling 45 levels, instead of the previous games' six stories each episode. Lightsaber wielders can use a range of combinations with light strikes, heavy assaults, and Force manoeuvres. At the same time, blaster characters now have an over-the-shoulder camera, redesigned from previous titles.
The game's central core will not be a single location but a vast array of fully explorable worlds, many of which are home to legendary Star Wars places. Naboo, Tatooine, Coruscant, Kamino, Geonosis, Kashyyyk, Utapau, Mustafar, Dagobah, Bespin, Endor, Jakku, Takodana, D'Qar, Starkiller Base, Cantonica, Crait, Ajan Kloss, Kijimi, Kef Bir, and Exegol are among the planets and moons that are surely going to be there. Many ships, including Star Destroyers and the Death Star, will have freely explorable portions in the centre. Amid the game, there will also be random encounters.
Armored Core 6: Is There Any Potential Release Date & Rumours?
You can choose to play as whoever you want. Play as Luke Skywalker, Rey, Obi-Wan Kenobi, Finn, Leia, Yoda, Boba Fett, Darth Maul, Poe, and over 300 other characters that may be unlocked. You can even unlock additional features and powers for various character classes, including Jedi, Hero, Dark Side, Villain, Scavenger, Scoundrel, Bounty Hunter, Astromech Droid, and Protocol Droid. New blaster controls and features let players shoot with accuracy, take cover to plan their next move, or wield a lightsaber and use the might of The Force to channel their inner Jedi.
The game is simple to pick up and play for a younger audience, yet it still has enough depth and difficulty for everyone to enjoy. Fans of all ages may play together and relive the entire Skywalker Saga via this new game.
May the Force be with you as you play this mind-blowing game!