In a strategic move to diversify its revenue streams and capitalize on the triumphant Barbie movie, toy maker Mattel is reinforcing its commitment to venture "outside the toy aisle." The California-based company revealed a 12% decline in sales for the second quarter ending in June, prompting a stronger push into the entertainment industry.
Buoyed by the overwhelming success of the Barbie movie, Mattel is eager to leverage its other beloved brands, including Barney, Hot Wheels, and Polly Pocket, in upcoming Hollywood productions. Speaking about the potential of Mattel films, the company's CEO, Ynon Kriez, lauded the Barbie movie as a pivotal moment for the company, highlighting the cultural significance of their Intellectual Property.
Although Mattel has yet to disclose direct revenue figures from the Barbie movie, it has taken advantage of ancillary opportunities, such as releasing a captivating soundtrack album and forging over 165 consumer product partnerships related to the film.
Despite a decline of nearly 60% in net income compared to the previous year, Mattel's second-quarter earnings still managed to surpass Wall Street expectations. As a result, the company's shares, which have already enjoyed a 16% surge in the past month, experienced a slight dip of 1.8% during extended New York trading following the earnings announcement.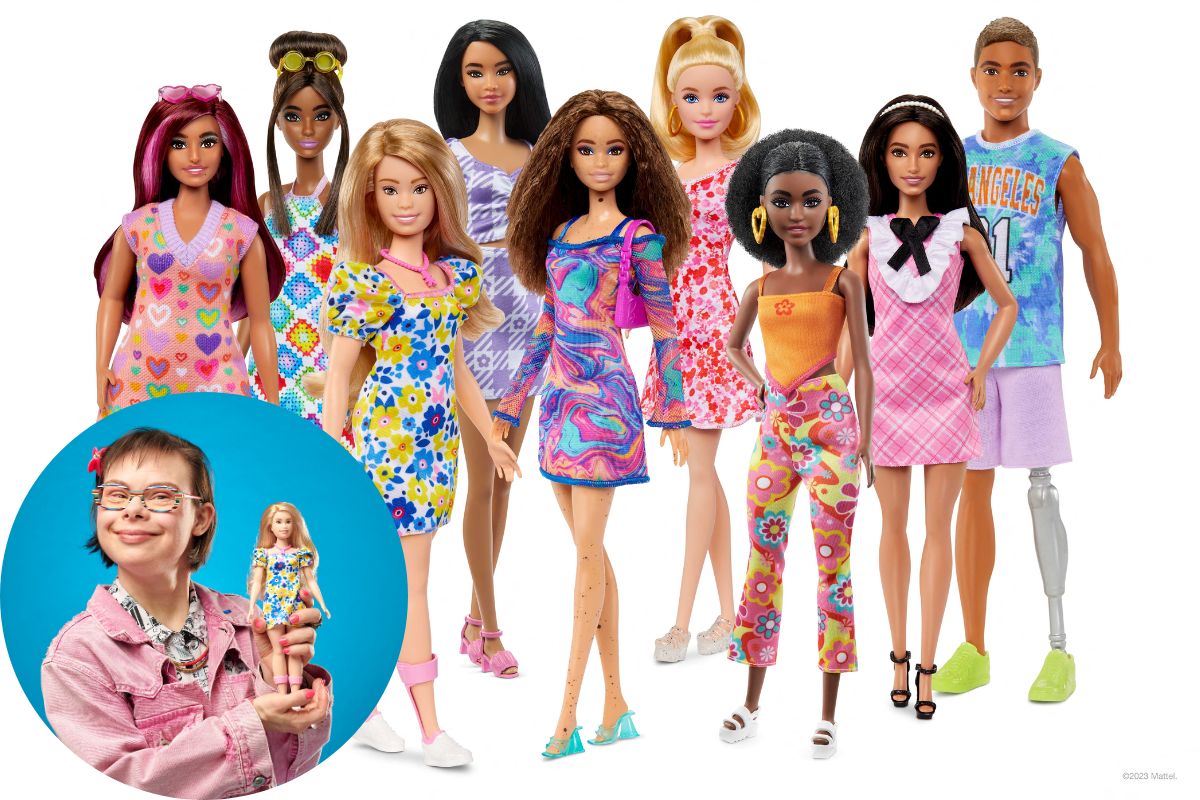 In the past, Mattel has introduced versions of the Barbie Doll character that had Down syndrome. Check out our extensive article on Barbie dolls with Down syndrome:
The Barbie movie, starring the talented Margot Robbie and Ryan Gosling, delves into the journey of the iconic children's characters as they explore their identities, resonating with audiences worldwide.
Looking ahead, Mattel's CEO envisions a "Mattel universe," seeking to replicate the remarkable success achieved by Marvel's cinematic empire. The ambition is to create a captivating interconnected universe akin to Disney's Marvel, featuring a wide array of characters, much to the delight of fans.
Besides Barbie, Mattel boasts an impressive lineup of popular brands, including Bob the Builder, Thomas the Tank Engine, and Uno, each with its dedicated fan base.
In addition to its ambitious entertainment endeavors, Mattel also announced the departure of its Chief Operating Officer, Richard Dickson, who played a significant role in revitalizing the Barbie brand. Mr. Dickson is set to become the new Chief Executive of renowned US clothing retailer Gap.
In conclusion, Mattel's fervent pursuit of expanding into the entertainment industry marks a milestone moment for the company. With the remarkable triumph of the Barbie movie as a testament to the potential of Mattel films, the company aims to solidify its presence in the entertainment world while continuing to delight generations of fans through its iconic toy brands.