In a chilling courtroom revelation, Ethan Crumbley, the Michigan high school shooter responsible for the deἀth of four students and injuring seven others, was heard in a recorded manifesto declaring his sinister intentions the night before the devastating incident at Oxford School.
During the sentencing hearing, relatives of Crumbley's victims listened in shock as the audio played, revealing his disturbing plan. "My name is Ethan Crumbley, age 15, and I am going to be the next school shooter," he stated, admitting that the idea consumed his thoughts constantly.
In the recording, he expressed his intention to shoot as many people as possible. Crumbley coldly outlined his strategy, describing how he would indiscriminately target innocent individuals in the hallway and even those hiding from him.
Disturbingly, he referred to a malevolent force within him, likening it to a demon. "I have worn my mask for too long. I can't take it," he admitted in a monotone voice. "There are no voices in my head. The voices are me … that's what people call the demons. There are no demons. I am the demon."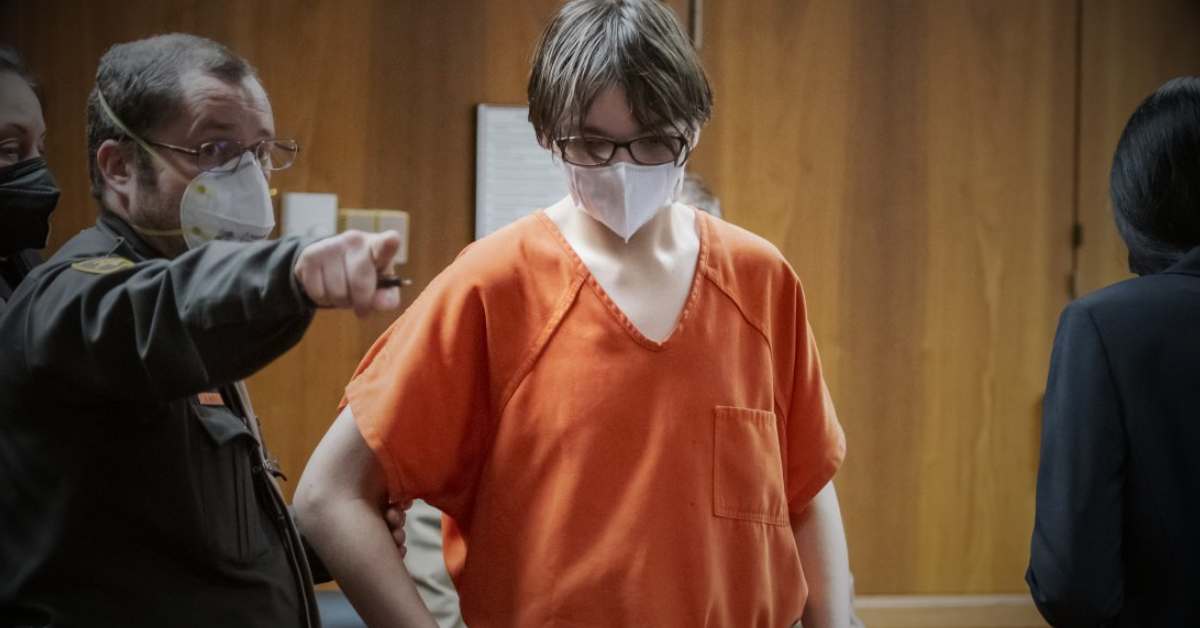 Do you know that Bill Cunningham, best known as the original voice behind the legendary Ken doll for Mattel in the early 1960s, dἰed at the age of 96? The CESD Talent Agency, which he co-founded in 1963, verified his passing at his West Hollywood home on July 15:
Prosecutors also presented pages from Crumbley's handwritten journal, where he penned horrifying texts to an unnamed friend, expressing his sinister desires. In one entry, he wrote, "I want to shoot up the school so f–king badly," and in another, he described targeting a "pretty girl with a future" to make her suffer like he did.
One of Crumbley's victims, Phoebe Arthur, survived but sustained grave injuries. The teenager had written in his journal that he would continue the shooting until the police arrived, at which point he planned to surrender and plead guilty to a life sentence in prison.
The court also learned that Crumbley derived pleasure from tormenting and killing baby birds, as evidenced by witness testimonies and text messages to a friend.
Prosecutors appealed for a life sentence without the possibility of parole, emphasizing the need for justice and accountability. On the other hand, the defense argued that Crumbley, a young boy neglected by his parents, could still be rehabilitated and requested the chance for parole.
The tragic events could have been potentially averted, as school officials were made aware of Crumbley's alarming journal entries on the morning of the shooting. Unfortunately, he was allowed to remain in school without a bag check for weapons.
As the court prepares for a second day of testimony, the community grapples with the painful aftermath of this senseless act of violence, seeking solace and closure for the grieving families affected by the tragedy.