When a detention officer visited Lashawn Thompson at the Fulton County Jail in Atlanta in September, he was slouched over in a cell. According to jail records, the cell was so filthy that a staff member who entered it wore a safety suit made to defend against toxic contaminants. In the cell where he had been detained for around three months, police were unable to revive Thompson.
Although the results of an autopsy could not pinpoint the exact reason for Thompson's demise, the report did note an "extremely severe" infestation of tiny insects all over his body. According to the report, the man's face, upper, and lower extremities were all covered in cuts and sores from frequent skin-picking.
However, Thompson's family knows exactly what caused his passing. According to Michael Harper, an attorney for Thompson's family, in a news release on Wednesday, Thompson was "eaten alive" by insects and bed bugs. The press statement demanded a criminal probe into the death of the 35-year-old man as well as the closure and replacement of the Fulton County Jail.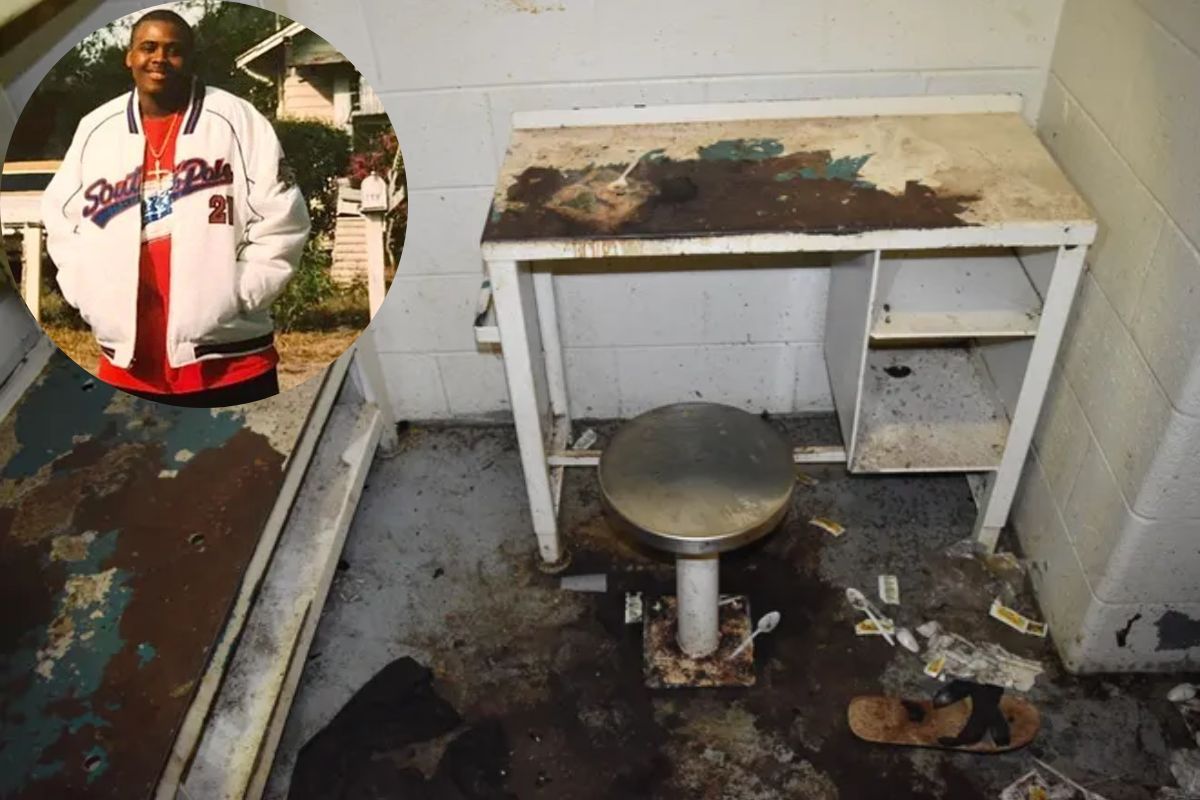 It was accompanied by jail documents and graphic images of Thompson and his cell. Harper stated at a news conference on Thursday that "they put that man in that cell and left him there to die." And that is exactly what took place. Harper continued, "The family is working with medical professionals to look into Thompson's death."
You can also see the most recent news below:
Thompson's brother, Brad McCrae, told The Washington Post that the conditions described in the report and the images that reveal the severity of the infestation all over Thompson's body have left his family in shock. According to Harper's release, the family decided to publish the pictures to show the cruelty he experienced. McCrae described it as "heartbreaking." "The pictures are really bad; it hurts to look at them."
A request for comment made late on Thursday night did not immediately receive a response from the jail's operator, the Fulton County Sheriff's Office. A representative for the agency told WSB-TV that they were looking into Thompson's death and had allocated money to deal with diseases and pests in the jail. The declaration reaffirmed Harper's desire for the jail to be replaced.
According to the statement, it is "no secret that the current facility's dilapidated and rapidly eroding conditions make it incredibly difficult to meet the goal of providing a clean, well-maintained, and healthy environment for all inmates and staff." The family appreciated that officials were trying to alleviate some situations, but Harper told The Post that more action was needed.
He questioned, "If you look at those pictures, how disgusting that jail cell was, how did they even get there in the first place?" It is inappropriate for an animal. According to McCrae, Thompson was a "playful" man who grew up dreaming of being a doctor. He enjoyed baking strawberry cakes, dancing, and Atlanta, where he had previously worked at grocery stores.
According to court documents, Thompson was detained in June on an allegation of misdemeanor simple violence. According to Harper, he was being held at the Fulton County Jail while awaiting transfer to an Alabama jail on a previous charge. After discovering Thompson had mental health difficulties, officers transferred him to the jail's psychiatric unit, according to Harper.
They claimed during the news conference that Thompson's Alabama-based family was unaware he had been imprisoned until they got a call alerting them of his passing. According to Harper, the family chose to reveal the jail records only recently after obtaining them. McCrae claimed that the disturbing visions of his brother reminded him of a significant incident of racial injustice in American history.
"The first thing that came to my mind was seeing the photos of Emmett Till," he added, referring to the 14-year-old Black boy who was killed and tortured in Mississippi in 1955 and was photographed during an open casket funeral at the behest of his family to document the atrocity of his death.
Before going to jail, Thompson was in good physical health and didn't have any problems, according to Harper. Citing jail records and images of Thompson's filthy cell, he claimed that jail employees saw Thompson's condition worsen throughout the months he was held but did nothing to help him.
Additionally, you can view the most recent news below:
Officers discovered him unresponsive in his cell in September, and the jail's incident report states that it was filthy and infested with lice. In a different report, the medical examiner for Fulton County referred to the insects as bed bugs. The officer who discovered him initially "freaked out" and delayed performing CPR, according to a supervisor at the Fulton County facility in the incident report for the facility.
According to Harper, Thompson's family has not yet filed a lawsuit but plans to do so as soon as they hear from the medical professionals investigating Thompson's death. But he expressed hope for change outside of the courtroom during the conference on Thursday. The issue there requires a systemic solution, according to Harper.
Stay Connected With newscatchy.com