Changes to Twitter's logo Since taking over as CEO of the microblogging site in October of last year, Elon Musk of Twitter has frequently made news for implementing new rules and adjustments. The 51-year-old billionaire continued this by updating Twitter once more, replacing the recognizable "blue bird" logo with the "doge" joke from the Dogecoin cryptocurrency. Shiba Inu's facial traits can be seen in the "doge" meme.
For the web version, the "blue bird" emblem has prominently been used as the home button. The "doge" meme, which was created as a joke in 2013 and is a component of the Dogecoin blockchain and cryptocurrency logo, was picked up on by Twitter users on Monday. The "doge" meme is in the car and informs the policeman, who looks to be looking at his driver's license, that his photo has been updated, in a funny post that Musk also shared on his account.
— Elon Musk (@elonmusk) April 3, 2023
No change on Twitter's mobile app
It's noteworthy that the Twitter mobile app remained unchanged. It is important to note that the doge image (of a Shiba Inu) is well-known as the logo of the Dogecoin blockchain and cryptocurrency, which was founded as a joke in 2013 — to ridicule other cryptocurrencies like Bitcoin, according to ANI quoting Variety.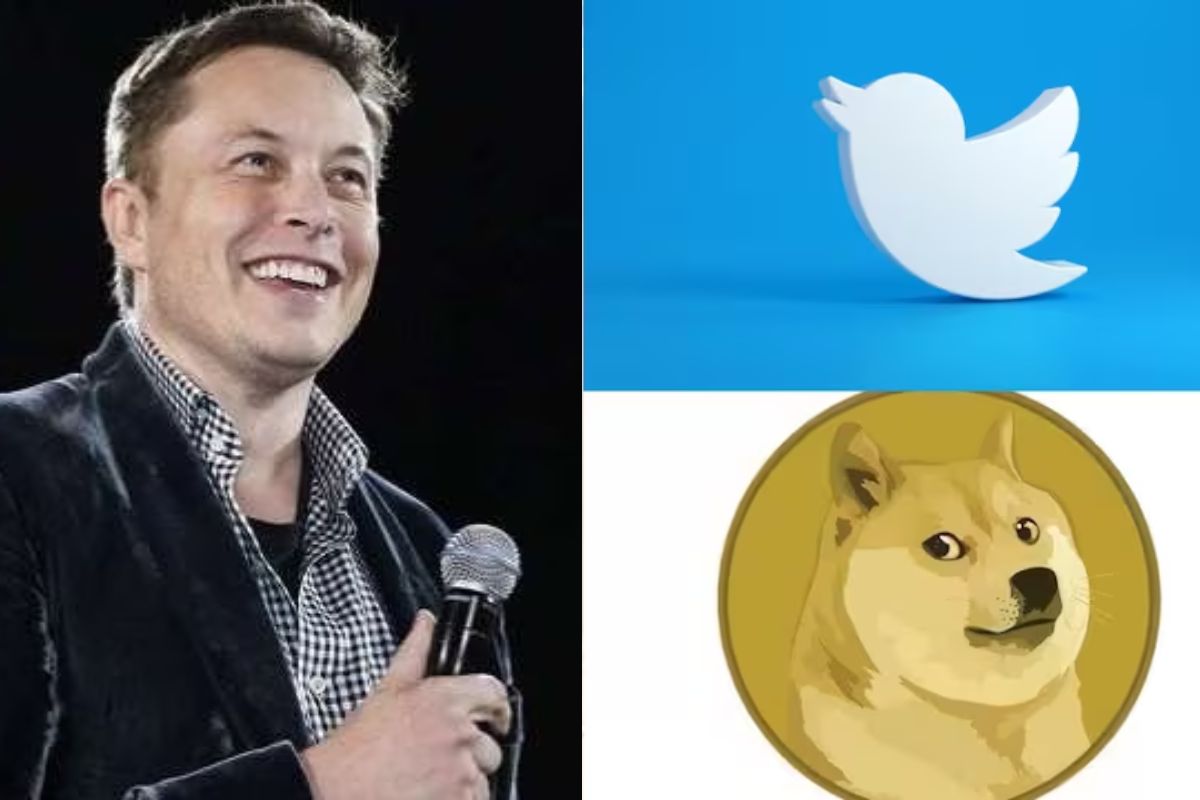 Also, the CEO of Twitter provided a snapshot of a chat he had with an anonymous user in which the latter requested that the bird emblem be changed to the word "doge." Musk shared this article on Twitter and added, "As promised." On March 26, 2022, the aforementioned conversation occurred.
As promised pic.twitter.com/Jc1TnAqxAV

— Elon Musk (@elonmusk) April 3, 2023
Dogecoin's value shot up following changes
Musk has supported Dogecoin on Twitter and when presenting "Saturday Night Live" last year, according to Variety. He is a well-known superfan of the "Doge meme." The price of Dogecoin rose by more than 20% after Twitter's website changed its logo.
You can also see the most recent news below:
Musk had previously pretended to be the CEO of Twitter on February 15 and tweeted a picture of the Dogecoin blockchain and cryptocurrency logo to his account with the message, "The new CEO of Twitter is awesome." This demonstrated his love for the "doge" cryptocurrency.
and change the bird logo to a doge

— Chairman (@WSBChairman) March 26, 2022
Musk took over Twitter in October 2022, which is relevant to highlight here. After a protracted legal dispute and several months of ambiguity, the $44 billion agreement was finally agreed to. Musk had agreed to purchase the business in April, but he spent months trying to back out, first blaming issues with the volume of bots on the network and then allegations made by a company whistleblower. To assist pay for the purchase of Twitter, Musk reportedly sold shares in Tesla for about $8.5 billion.
Stay Connected With newscatchy.com