Sotheby's reported that a pair of Michael Jordan's sneakers broke a record for game-used athletic footwear when they sold for $2.2 million. In Game 2 of the 1998 NBA Finals, the legendary basketball player wore the "Bred" Air Jordan 13s, which helped him win his sixth and last NBA championship.
The online sale solidifies Jordan's status as the most expensive athlete at sportswear memorabilia auctions. His previous high, $1.5 million for sneakers set in September 2021, was surpassed. The highest price ever paid at auction for any game-worm artifact was $10.1 million for one of his jerseys last year.
According to Brahm Wachter, head of streetwear and modern collectibles at Sotheby's, "today's record-breaking outcome further illustrates that the demand for Michael Jordan sports memorabilia continues to outperform and transcend all expectations."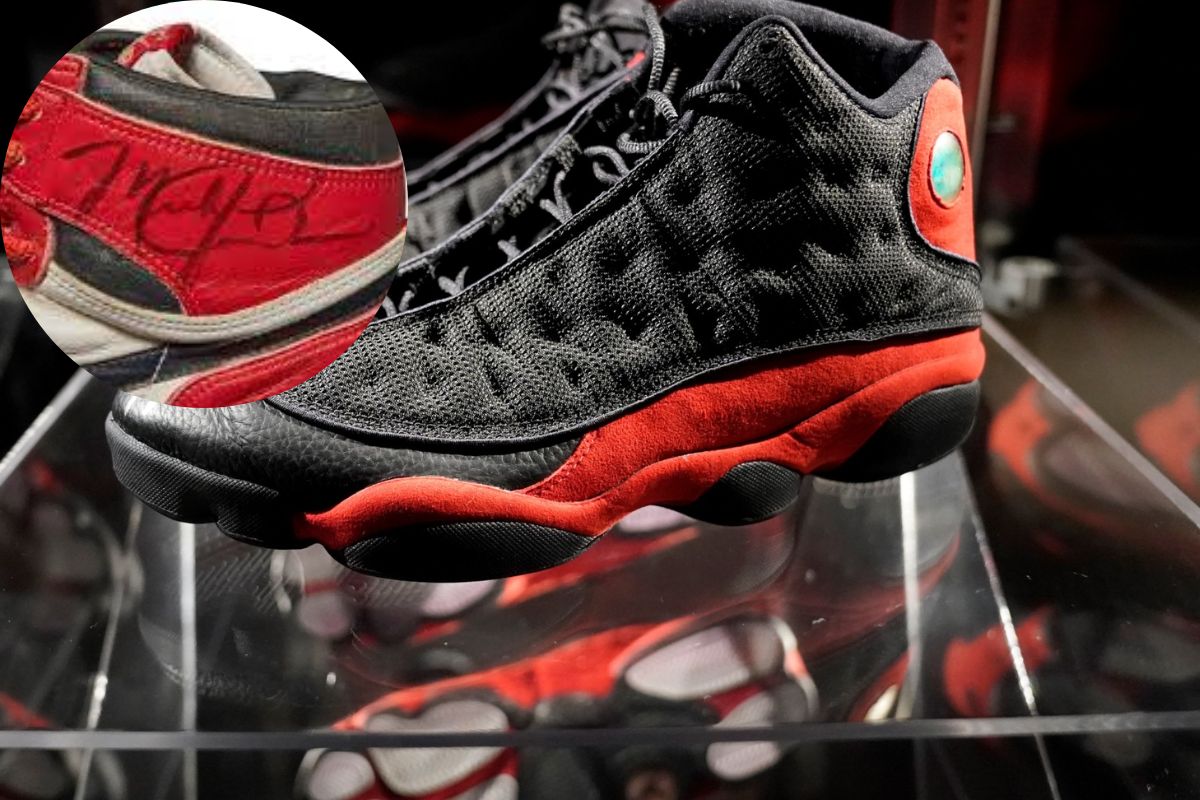 On June 5, 1998, Jordan donned the shoes during the second half of the Chicago Bulls 93-88 victory over the Utah Jazz. Jordan led the Bulls to a 1-1 draw in the series with a game-high 37 points. The popular 2020 ESPN/Netflix documentary The Last Dance, which is on Jordan's final season with the Chicago team, includes The Finals.
According to Wachter, the demand for Jordan memorabilia is being driven by nostalgia for a bygone age. "We have clients across a wide range of industries, including real estate, banking, and private equity. Numerous people are intrigued by this developing business, he told AFP.
You can also see the most recent news below:
Just over Sotheby's low pre-sale estimate of $2 million, the price came in way below the anticipated peak of $4 million. According to the auction company, after the game, Jordan signed the shoes and gave them to a ballboy. Whether the recipient was the seller was not made clear by Sotheby's. It also didn't reveal who purchased the size 13 sneaker.
The sneakers are known as "Bred" because of their black and red color scheme, which is a look that Jordan favored for most of his trophy-filled career. Jordan, who is now 60, played with the Bulls for the majority of his playing career and with whom he won all six of his championships.
Additionally, you can view the most recent news below:
Nevertheless, in 2001, Jordan came out of retirement to play two seasons with the Washington Wizards. The former athlete presently owns the Charlotte Hornets, who play in his native North Carolina and reportedly continues to receive millions in royalties from Nike's Air Jordan shoe line.
The sale on Tuesday fell on the same week that the film Air, which is about Nike's pursuit of Jordan, was released. The "Hand of God" Argentina jersey worn by Diego Maradona was the previous record holder until Michael Jordan's Game 1 jersey from the 1998 NBA Finals sold for $10.1 million in September 2022.
Stay Connected With newscatchy.com