Did a white presenter of The Daily Show once exist? Former host Jon Stewart joined guest host and correspondent Roy Wood Jr. in an effort to make him popular and advance his quest for a permanent desk job. Stewart made an appearance on Wood Jr.'s second day in the dock, also known as Donald Trump Arraignment Day, while dressed as Obi-Wan Kenobi.
When the budget wasn't as large, I used to work here, Stewart said in jest. "By the way, you're doing a fantastic job." Following Wood Jr.'s discussion of the first presidential indictment, Stewart entered the room.
This week, I'm attempting to go viral. Being a guest host comes with a lot of pressure. You must possess humor. Obviously, you must be satirical. You must possess strength. Before Stewart entered, he remarked, "You've got to go viral, and I don't know what to do. I wish I had someone I could go to to help me."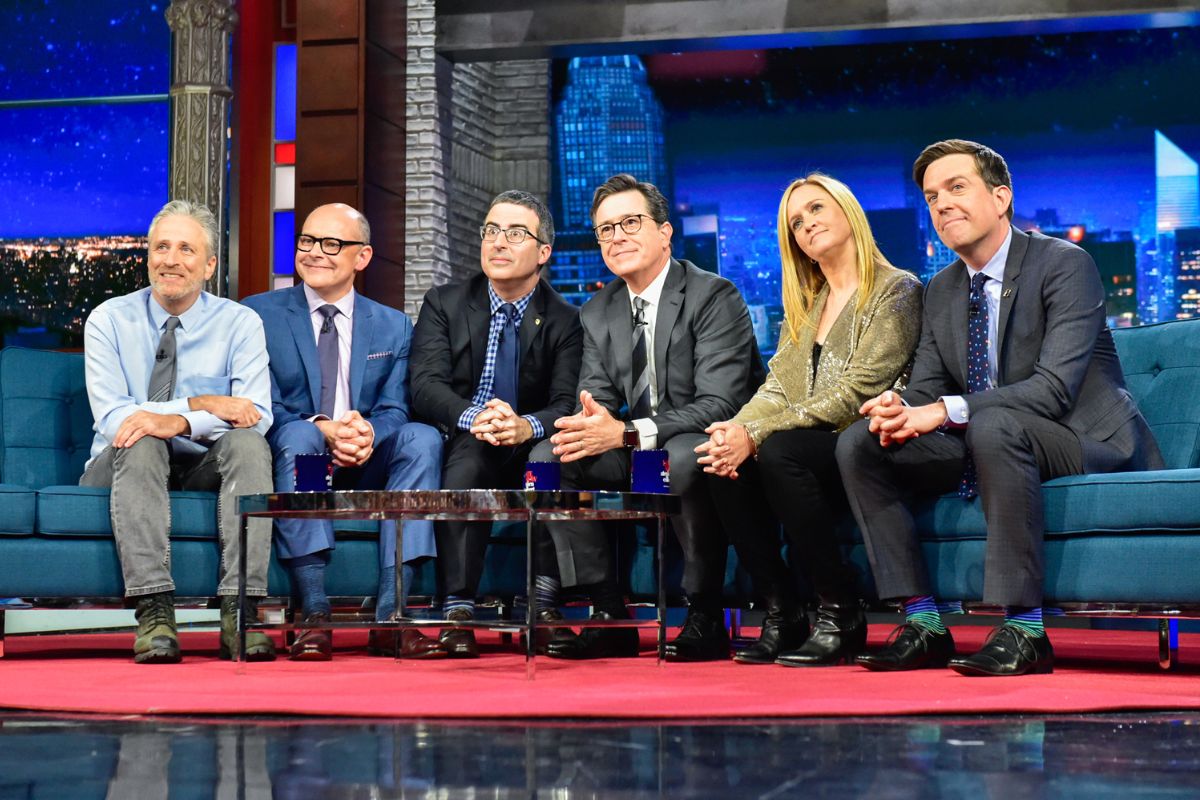 See the video up top. Wood Jr. is followed by Jordan Klepper the following week, April 17, Desi Lydic the following week, April 24, Dulcé Sloan will host the following week, May 1, and Michael Kosta the following week, May 8. Lewis Black and Ronny Chieng's events have not yet been set in stone.
You can also see the most recent news below:
Previous hosts have included Sarah Silverman, Hasan Minhaj, Marlon Wayans, D.L. Hughley, Wanda Sykes, and John Leguizamo, who will take over next week. In October, Deadline reported that the late-night show was exploring hosting duos and trios, with potential candidates like Wood and Lydic being mentioned.
Additionally, you can view the most recent news below:
This is reportedly still an option, and if it goes well, each of them will be able to establish a claim for a long-term role with their chance behind the desk. The Daily Show is directed, written, and executive produced by Jen Flanz, with Ramin Hedayati, Justin Melkmann, and Zhubin Parang serving as co-executive producers. The main author is Dan Amira.
Stay Connected With newscatchy.com