Joe Rogan, the popular podcast host on Spotify, broke his silence on Sunday after rocker Neil Young accused his show of marketing misinformation regarding COVID-19. This piece of misinformation led to a public rebuke and eventually caused the removal of his songs from the popular streaming service.
Rogan's video post had lasted for about 10 minutes. He articulated his difficulties while preparing for his unscripted and free-flowing shows. Rogan also defended his interviews with Dr. Peter McCullough, a cardiologist, and Dr. Robert Malone, a specialist in infectious diseases, which garnered some criticism and led to Young's decision to call on his songs being removed from his songs on the streaming platform.
Neil Young has never been quiet about his hatred of streaming, Big Tech, or the digitization of his musical experience in particular. But the veteran rocker escalated the campaign earlier this week when he posted a letter on his website asking his manager and an executive at his label, Warner Bros., to pull out his entire catalogue from Spotify. This letter was deleted soon enough after the incident.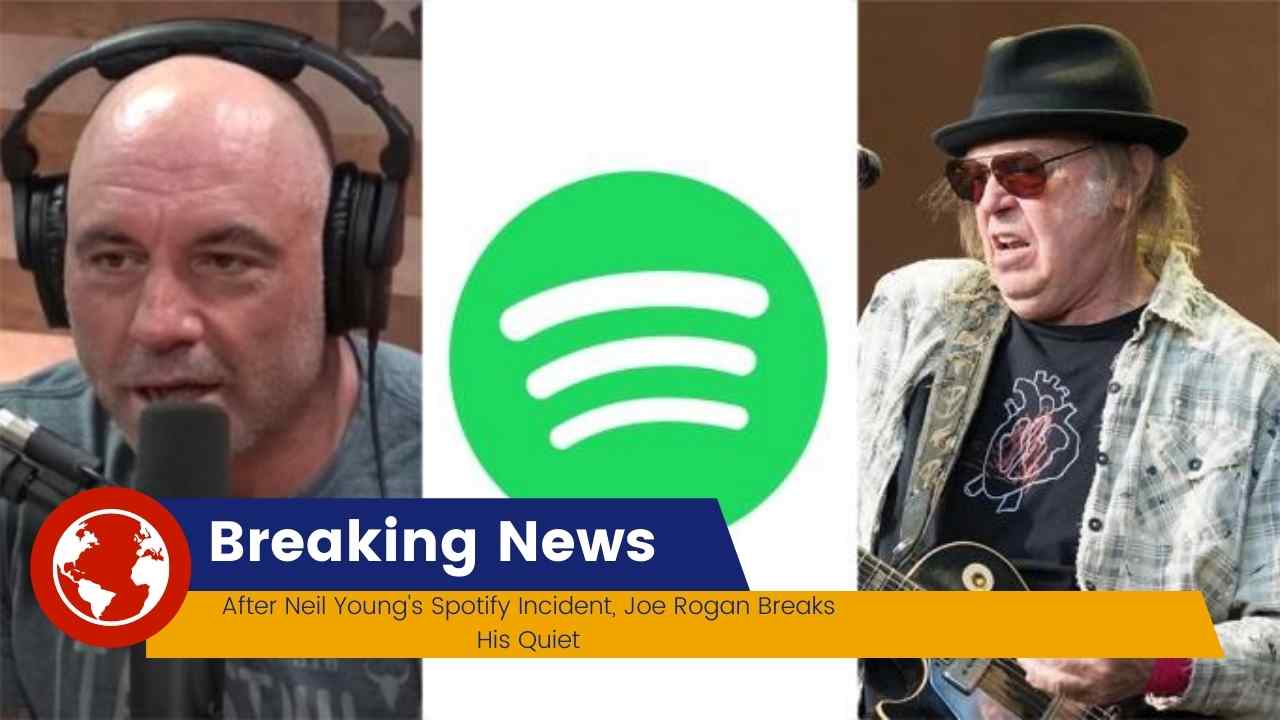 Artists Strike Back
For a long time, several artists have criticized the streaming platform for not compensating musicians fairly, but Young cited a different reason for his action: Joe Rogan.
Dr. Anthony Fauci has also pushed back against Rogan's remarks coming out earlier this month. Around 270 global health professionals signed an open letter countering the COVID misinformation on The Joe Rogan Experience. Nonetheless, Neil Young is one of the first major artists to strike back against Spotify's continued platforming of Rogan by weaponizing his catalogue entirely.
Young's music will no longer be available to stream on Spotify as the news is released, except for some scattered compilation features and the Crosby, Stills, Nash, and Young catalogue.
Nonetheless, this incident does not indicate the facets of the situation. Does Neil Young's deletion of his personalized letter suggest that Spotify is unbiased? Did the company's stock value start slamming down as a direct result? Does this happening have anything to do with the folk singer's longtime scepticism with music streaming, or is there something else that needs to be uncovered? 
"I'm going to do my best, in the future, to balance things out, I am going to do my best," he added. "But my point of doing this, always, is just to create interesting conversations and ones that I wish people would enjoy."
Other Artists Speak Out
Joni Mitchell has also remarked that she seeks to remove all of her music from the popular streaming service Spotify in solidarity with Neil Young. Like Young, Mitchell is a California-based, Canada-born songwriter who had attained much of her success in the 1970s. Mitchell is also the first prominent musician to join Young's effort to take action for the consequences.
"I'm very sorry that they feel that way. I do not wish to have that," Rogan said, indicating that he is a Neil Young fan.
It's admirable that Young stuck to his principles on public health on such a platform and decided to take his music down as a model of reform. It still does not feel like a big win for him in the music industry.
Neil Young documented in Monday's letter that he's friends with Daniel Ek, the CEO of Spotify. So while Young may have pulled out his music from Spotify, he isn't precisely burning his bridges.
It all started when Neil Young issued a report against Spotify on his official website while he accused the platform of spreading misinformation about the pandemic through Joe Rogan's show.