William Friedkin, the acclaimed director behind iconic 1970s films such as "The French Connection" and "The Exorcist," has pἀssed away at the age of 87, as confirmed by his wife Sherry Lansing, the former CEO of Paramount Pictures.
Friedkin's legacy includes his Oscar-winning achievement for best director with "The French Connection" in 1972, followed by another nomination for the same accolade just two years later for the occult horror masterpiece "The Exorcist." This genre-defying film garnered ten Oscar nominations and secured two wins.
While Friedkin's directorial journey began with the 1965 TV movie "The Bold Men," it was his groundbreaking work on "The Boys in the Band" in 1970 – a film ahead of its time in its exploration of gἀy themes – that marked the start of a prolific era for him.
Among his notable filmography, Friedkin's projects include the 1980 film "Cruising," starring Al Pacino, and the 1985 release "To Live and Die in L.A." featuring Willem Dafoe. He also directed films like "Bug" in 2006, which starred Ashley Judd, Michael Shannon, and Harry Connick Jr., as well as "Rules of Engagement" in 2000, featuring Tommy Lee Jones and Samuel L. Jackson.
However, not all of Friedkin's endeavors were met with success. The 1995 erotic thriller "Jade," starring David Caruso and Linda Fiorentino, was notably a commercial disappointment.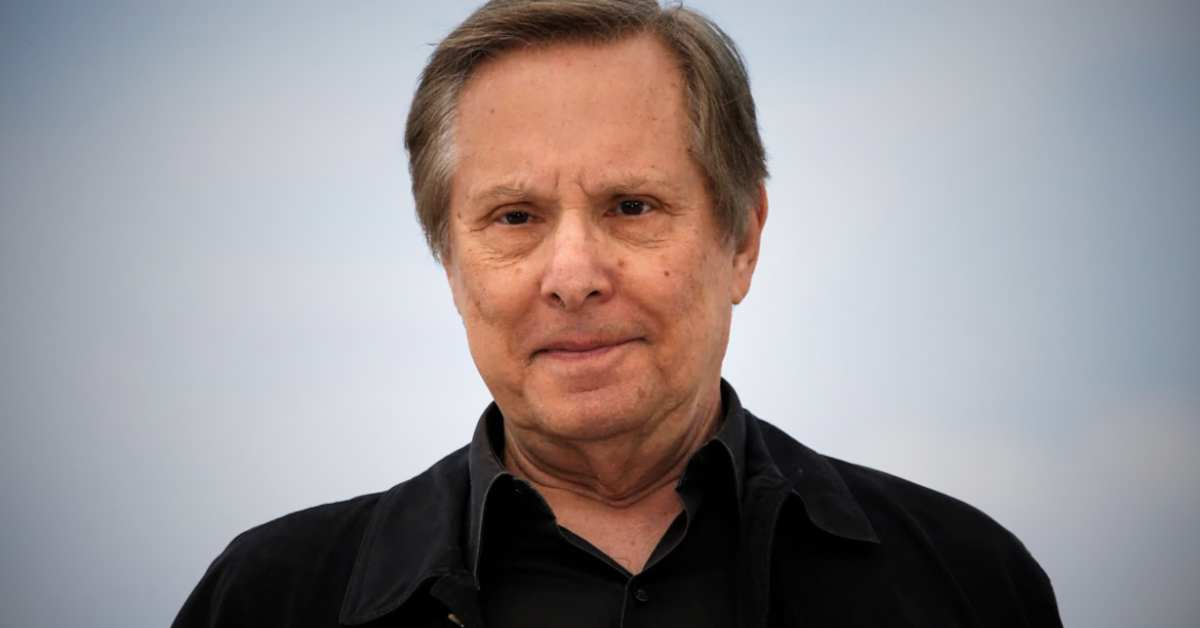 Do you know that Russell Brand has provided an informative perspective on his previous relationship with Katy Perry, giving light on the complexities of their marriage that lasted from 2010 to 2012? Recently, the actor, known for his roles in films such as "Get Him to the Greek," discussed the highs and lows of their relationship:
Friedkin's final directorial work included the 2017 film "The Devil and Father Amorth." He had one upcoming unreleased project titled "The Caine Mutiny Court-Martial," starring Kiefer Sutherland, Jason Clarke, and Jake Lacy, according to his IMDb page.
As a testament to the enduring impact of Friedkin's "The Exorcist" – adapted from William Peter Blatty's novel – the franchise is set to release a new installment in October, commemorating the 50th anniversary of the original film. Ellen Burstyn, the star of the first film, is set to return.
Interestingly, Friedkin once revealed that his original intention with "The Exorcist" was not to create a horror film. He viewed it as a potent, emotionally charged, and unsettling story rather than a straightforward horror flick.
In a 2013 NPR interview commemorating the 40th anniversary of "The Exorcist," Friedkin disclosed that he wasn't the first choice to direct the tale of satanic possession. Prior to him, the film had been turned down by esteemed directors like Stanley Kubrick, Arthur Penn, and Mike Nichols. Friedkin's involvement came after his Academy Award win for "The French Connection."
Friedkin was married four times throughout his life. His marriages included celebrated French actress Jeanne Moreau from 1977 to 1979, British actress Lesley-Anne Down from 1982 to 1985, broadcast journalist Kelly Lange from 1987 to 1990, and Hollywood film producer Sherry Lansing, to whom he was married from 1991 until his pἀssing. He is survived by his wife Sherry Lansing, along with his two sons, Jackson and Cedric Friedkin.