Ten people were injured after being hit by a vehicle in Midtown Manhattan on Tuesday evening (1 August), according to the New York Police Department (NYPD). The incident occurred at the intersection of Lexington Avenue and East 42nd Street around 5:30 p.m. local time.
According to CBS News, the unfortunate event unfolded when NYPD officers attempted a routine traffic stop with a male driver. In an attempt to evade authorities, the driver allegedly tried to flee the scene, leading to the tragic chain of events.
The Manhattan South division of the NYPD promptly issued a tweet advising the public to steer clear of the area and warned residents to expect traffic congestion and emergency vehicles in the vicinity. Fortunately, while some of the individuals involved in the crash sustained injuries, authorities confirmed that none of them were life-threatening. They were promptly transported to Bellevue Hospital for medical treatment.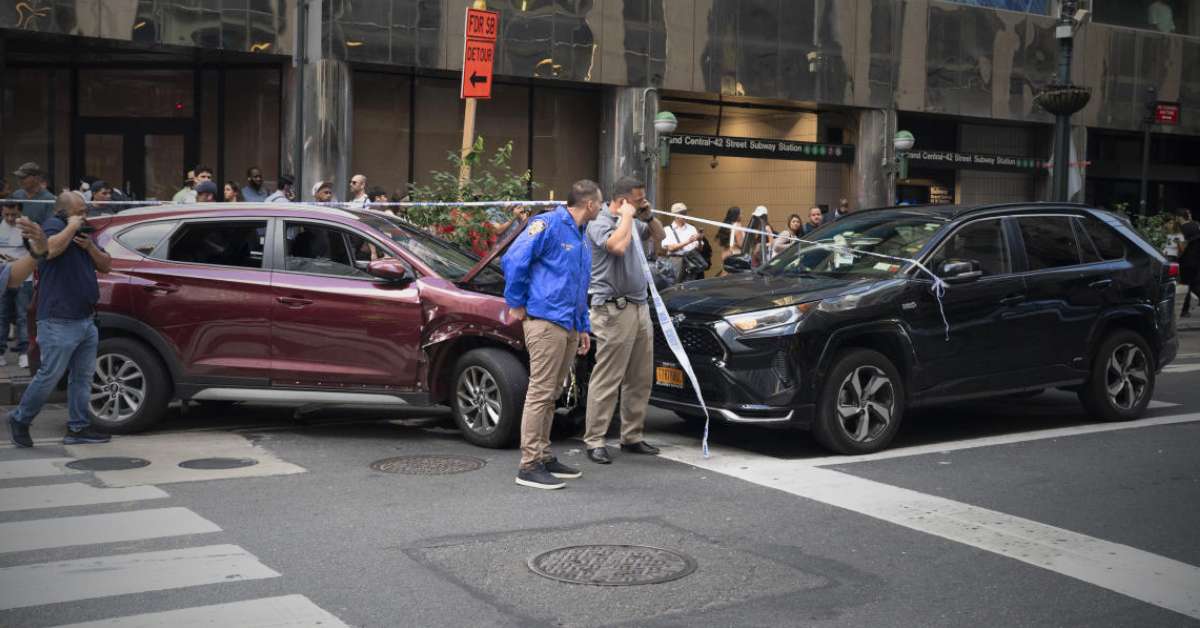 Do you know that acclaimed pop singer Bebe Rexha just revealed the end of her three-year relationship with boyfriend Keyan Safyari in a touching declaration during a live concert in London on July 28? The split occurs two weeks after the singer allegedly sent controversial text messages to her Instagram followers in which she discussed her recent weight gain:
During a subsequent press conference, a deputy chief from the NYPD provided insights into the chaotic sequence of events leading up to the incident. The pursuit began after officers responded to a report of a stolen vehicle from the Bronx on July 31. Utilizing a license plate reader, they successfully identified the suspect's car and proceeded with caution, considering the heavy traffic in the area.
Initially, the driver appeared cooperative and began to pull over, but suddenly fled, resulting in a collision with a biker and a yellow cab. The stolen 2018 Hyundai Tucson with Illinois plates, driven by a 20-year-old male, continued its reckless path, leading to injuries among pedestrians, including young children aged 5 and 7.
Amidst the chaos, the suspect collided with a taxi and was subsequently detained by civilians until the officers could take control of the situation. A spokesperson for the NYPD confirmed that the most severe injury was an ankle fracture sustained by a young lady.
The department emphasized that the incident was not considered a terrorist threat, providing some relief to the concerned public. However, they declined to entertain questions during the press conference, as the investigation was still ongoing.
The tragic event is reminiscent of an earlier SUV collision in Manhattan, where over 20 people were injured after a white Audi sedan crashed into a building. However, authorities have clarified that this recent incident is not related.
As investigations continue, the NYPD urges the public to exercise caution in heavily trafficked areas and encourages witnesses to come forward with any pertinent information that could aid in the ongoing case.