According to Pennsylvania Governor Josh Shapiro, a tanker fire caused a stretch of Interstate 95, the key route connecting the two largest cities on the East Coast, New York City and Philadelphia, to collapse. As a result, the highway will be blocked for months.
At a news conference around 6:20 a.m., Shapiro said an elevated stretch of northbound lanes in northeast Philadelphia collapsed, trapping the tanker truck and whoever was inside beneath 500 tons of concrete, steel, and debris. He described the scene as "a remarkably devastating site."
According to him, the shutdown of the entire motorway was caused by the discovery that the corresponding elevated southbound lanes lacked structural integrity. Officials said there were no known fatalities or injuries, but emergency personnel had not yet reached the tanker truck or any potential occupants.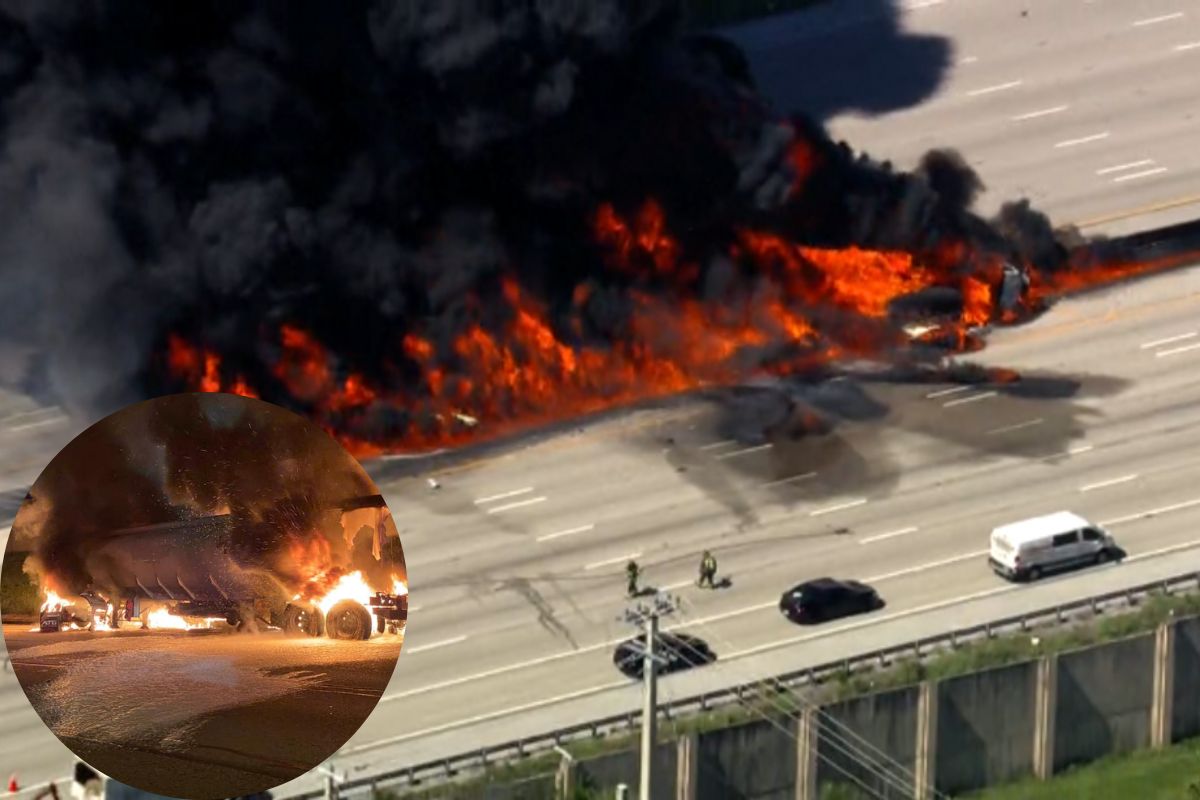 They reported that although the fire was still smoking, it was under control. According to Shapiro, a disaster designation would be made on Monday, enabling the state to access federal funding and repair the road immediately. We anticipate that to take a few months, he added. The origin of the fire was being looked into.
You can also check the latest news of recent accidents down below:
As they devise a strategy for temporary delays and more public transportation choices, officials asked Philadelphians to avoid the area and make alternate plans for Monday's early commute. Naturally, I-95 is a crucial road, Shapiro added. It contributes to our economy and is vital to people's daily lives.
See current accident news below:
The section of road, possibly Pennsylvania's busiest interstate, carries about 160,000 vehicles daily, according to State Transportation Secretary Mike Carroll. The road and its associated corridor, which runs from almost the point of Florida to the Canadian border, are said to transport up to $200 billion in goods and services tied to ports along the route, according to the Eastern Transportation Coalition, a partnership of 17 states.
A related tweet about this topic is mentioned below: 
All lanes of I95 closed in both directions between Woodhaven and Aramingo exits due to fire/road collapse. Other streets closed for the response. Avoid area. Plan and seek alternative travel routes. pic.twitter.com/myNyH0nCiq

— Philadelphia OEM (@PhilaOEM) June 11, 2023
The tanker was transporting some petroleum products, according to Shapiro. A Coast Guard spokeswoman stated that the ship had 8,500 gallons of goods. No gasoline has made it to the Delaware River despite the Coast Guard sending a boat to the location to investigate the impact on the water.
The spokesman reported that although there was some "sheening," or an iridescent appearance on the water's surface, it appeared limited to a neighbouring cove. State transportation officials said that between Academy Avenue (exit 32) in the north and the Betsy Ross Bridge (exit 26) in the south, all roadway lanes are closed for nearly 10 miles.
Stay Connected With newscatchy.com