Hundreds of forest fires are raging across Canada due to a string of destructive wildfires that have extended from the western provinces to Quebec. Since May, some air quality advisories have been due to the smoke's entry into the country.
ON TUESDAY, the U.S. Environmental Protection Agency issued a poor air quality alert for New England, one day after issuing a similar caution for some areas of Illinois, Wisconsin, and Minnesota. U.S. officials last week stated that the wildfires had an impact as far south as Maryland, Baltimore, Virginia, and Pennsylvania. Here is a list of what is being assessed and some advice for safety measures: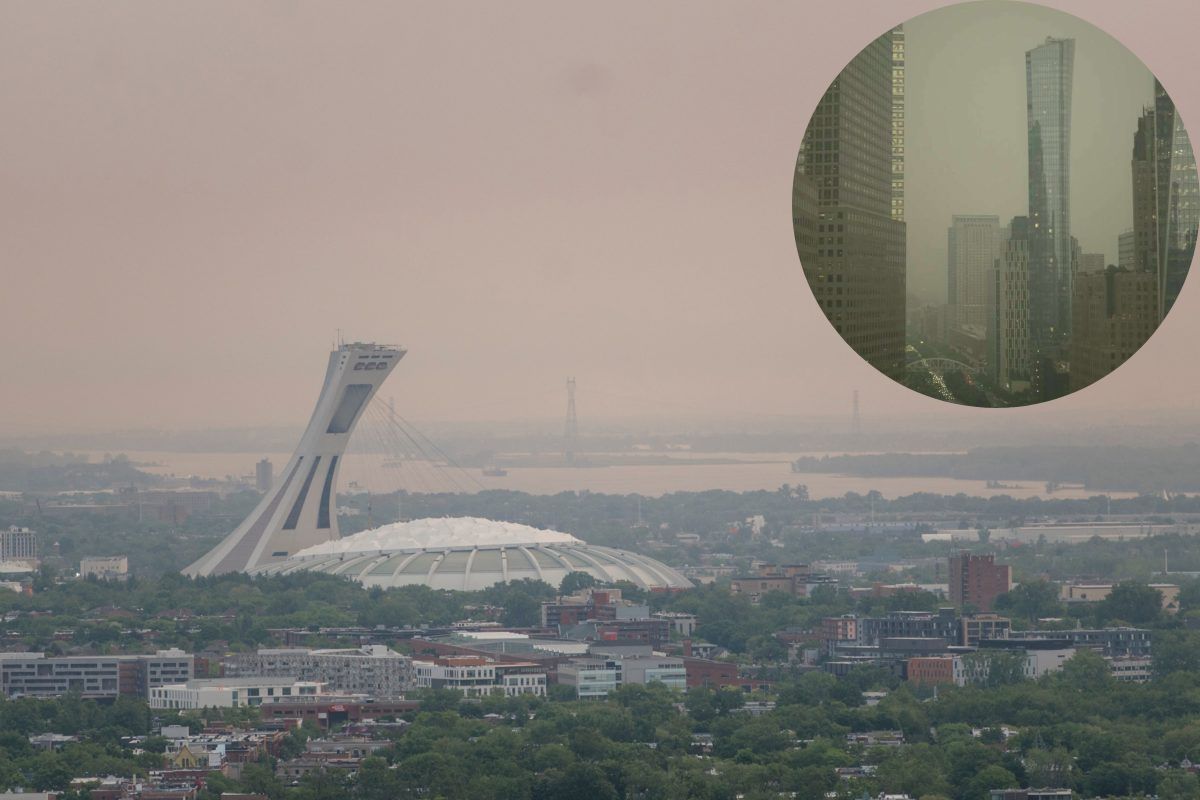 What's happening?
Since last month, smoke from wildfires in Canada has been spreading into the U.S. Recent fires have raged around Quebec for at least a few days. According to the EPA, New England will likely experience hazy skies, decreased visibility, and the smell of burning wood for a few days.
You can also see the most recent news below:
We frequently experience fire smoke in our vicinity. According to Darren Austin, senior air quality specialist and meteorologist of the Rhode Island Department of Environmental Management, "It's very typical in northwest Canada." However, he noted that the smoke is often aloft and has no detrimental effects on human health.
The large and nearby fires in the Quebec region are between 500 and 600 miles from Rhode Island. Additionally, they came after wildfires in Nova Scotia, which on May 30 led to a momentary air quality alert, according to Austin.
What's the most significant concern?
Some things, including the discovery of fine-particle pollution, or "PM 2.5," which can irritate the lungs, can cause air quality alerts. "Our upper airways are protected by mechanisms that stop bigger particles from entering the lungs. According to Dr David Hill, a pulmonologist in Waterbury, Connecticut, and a National Board of Directors of the American Lung Association member, "These are sort of the right size to get past those defences."
"The body responds to those particles by producing an inflammatory response when they enter the respiratory space." The atmospheric conditions in the upper Midwest, which led to dry, warm weather, allowed microscopic particulates to travel hundreds of miles from the Canadian wildfires and stay for days, according to Trent Ford, the state climatologist for Illinois. It's a good illustration of the interconnectedness and complexity of the climate system, according to Ford.
Who should be careful?
Exposure to high amounts of fine particle pollution can impact the lungs and heart. Children, seniors, and persons with lung conditions like asthma and chronic obstructive pulmonary disease are all in the broad category of "sensitive groups" that the air quality alerts warn against.
Additionally, you can view the most recent news below:
Children, frequently encouraged to go outside and play, "are more susceptible to smoke for several reasons," according to Laura Kate Bender, national assistant vice president for healthy air at the lung organization. "Their lungs are still developing, so they breathe in more air per unit of body weight."
What can you do for now?
It's a good idea to postpone doing your yard and exercising outside. Consider wearing an N95 mask when you walk out to lessen your exposure to contaminants. Keep your doors, windows, and fireplaces closed and remain indoors. You should configure the air conditioner to circulate on the recirculation setting.
Make sure your house HVAC system's filters are current and of the highest calibre, said Hill. Some people, especially those with heart or lung illness or other underlying conditions, should consider buying air purifiers for their homes.
Stay Connected With newscatchy.com