Following a catastrophic tanker incident, the I-795 freeway in Pikesville's northbound lanes were closed, according to the Maryland Department of Transportation. According to the Baltimore County Fire Department, the car's driver was taken with significant injuries to Shock Trauma in Baltimore.
Around six in the morning, a tanker carrying 8,500 gallons of an unidentified chemical overturned at the I-695 outer loop at exit 19 of the I-795 northwest expressway. Fire authorities said the beltway will be shut down for a prolonged period, and encouraged cars to avoid the area. Amy Kawata of WJZ captured the scene's intense flames and thick smoke.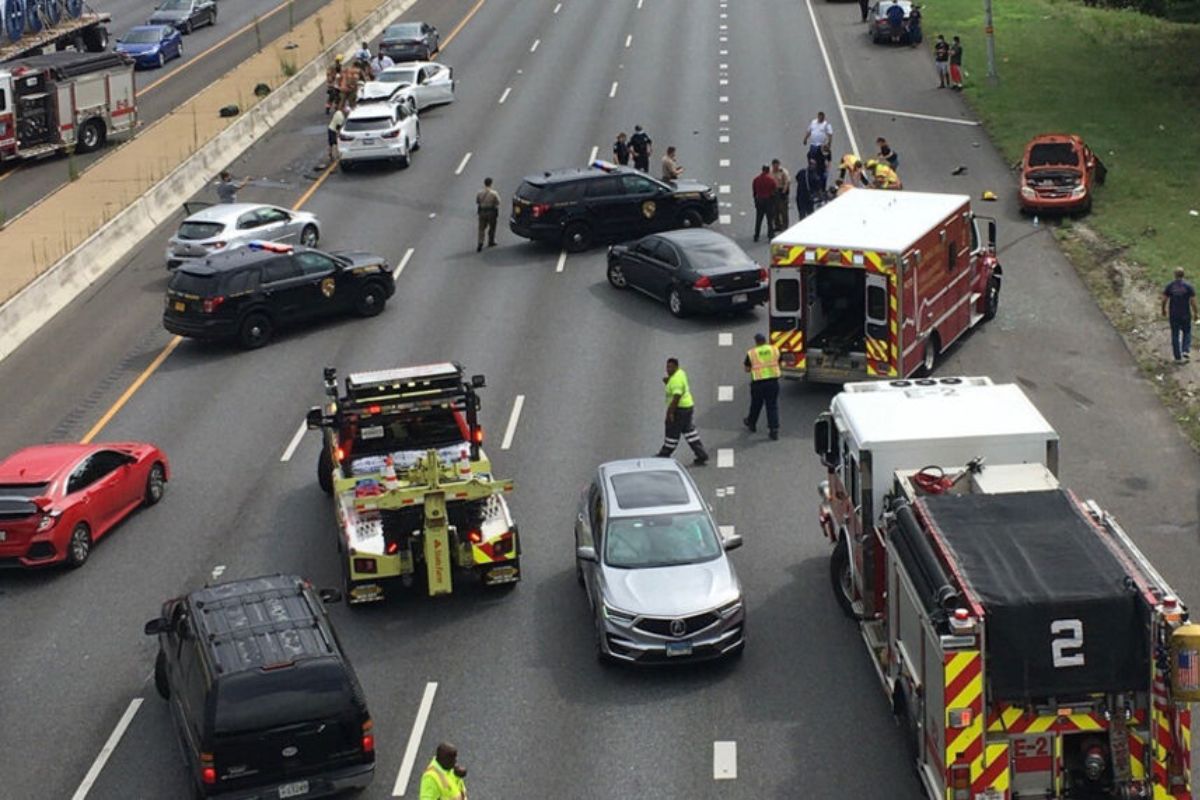 As of 8 a.m., the fires seemed to be under control. Following the first closure of both directions due to the collision, southbound lanes reopened just before 8 a.m. Service between Owings Mills and Old Court stations on Metro SubwayLink has been halted by the MTA. Instead, a bus bridge will run from Owings Mills to Milford Mills.
You can also check the latest news down below:
To contain diesel fuel that has leaked, the Baltimore County Fire Department is collaborating with the Maryland Department of the Environment. According to the MDE, the material was contained and had no negative effects on the environment. The accident is being looked into by Maryland State Police.
You can also check the latest news down below:
traffic warnings
State highway workers have changed the green timing signal for traffic for people using Reisterstown Road as a detour to the north to lessen any bottlenecks. At this point, there is no expected timing for lane reopening. Visitors to the Maryland CHART website can monitor traffic cameras, interactive maps, and updates on traffic accidents and events as they get ready for their evening commute.