Within a few days of its release on Netflix, Squid Games gained millions of viewers! The series is just a few hundred viewers short of becoming Netflix's most-streamed TV series! Hence, it is no surprise that fans want more of their favourite Korean survival drama TV series. So what are the chances of fans getting a second season? Is there any official news? What will happen in it? Keep on reading to find out the latest information about Squid Games Season 2.
Squid Games Season 2 Release Date
Season 1 of Squid Games premiered on Netflix about ten days ago and became the streaming platform's most viewed Non-English TV show. Ted Sarandos, Netflix's chief content officer, even went so far as to say that the show might become the biggest ever show!
Unfortunately, there is no news of the series renewal for a second season as of yet. However, considering that Netflix takes at least a few months to renew shows, fans shouldn't lose hope. Additionally, since the show was such a big hit, it is highly likely to get green-lit for a second season. 
Although the exact release date can't be predicted, we can look at the past season's release pattern to make an educated guess. The first season was announced in 2019. It took two years to film and produce it. Hence, the second season will also take at least two years for production. Thus, Squid Games Season 2 won't be coming out before 2023! 
Further delays in the second season's arrival may be caused because of writer Hwang Dong-hyuk. In an interview, he expressed how hard writing squid games was. He told fans that, 
"In my earlier days, I'd drink half a bottle of soju (Korean liquor) to get the creative juices flowing. I can't do that anymore," he said. "Writing ('Squid Game') was harder than normal for me as it was a series, not a film. It took me six months to write and rewrite the first two episodes. Then I consulted verbally with friends and picked up clues for improvements through my pitching and from their responses."
He further added that he might go back to writing movies before he begins working on Squid Games Season 2. He is currently working on his film "KO Club." Thus, it may be a few years before we get a second season of the sensational Squid Games series.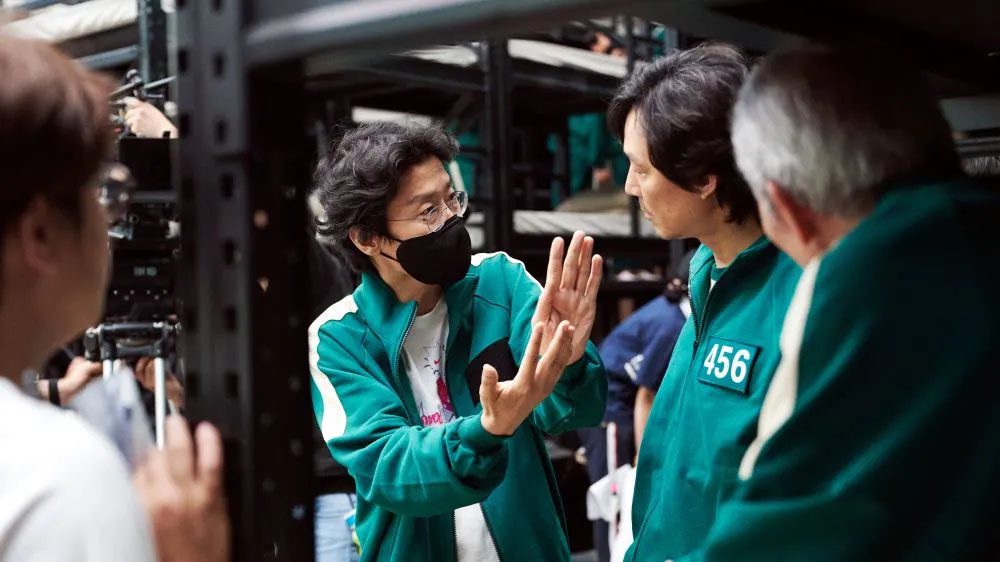 Plot
The first season had an open ending with Seong Gi-Hun coming across the salesman recruiting people for the second round of Squid Games. Thus, he leaves his plans to go to America and decides to stay in Korea and shut down the games. 
The second season will probably feature Seong trying to stop the second game from taking place! We don't know how he will do it, and there are endless possibilities. He could team up with the police or maybe find previous winners of the game. 
Season 1 also revealed that such games take place worldwide as rich men from across the globe bet on winners. Thus, there is a good chance that Season 2 might not feature the games in Korea. 
Squid Games Season 2 Cast
Since most characters from the first season died, Season 2 will probably feature an entirely new cast. However, the winner of the previous games, who is the series main character, Lee Jung-Jae, will come back for Season 2. The whole season will focus on him and his journey to stop the Squid Games from taking place. 
Squid Games Season 2 Trailer
The trailer for Season 2 will come out once the show is renewed and filming begins. This will take a few years, so fans may have to wait for quite a bit of time before getting their first look at Squid Games Season 2.