Pelosi Delays Vote on Biden's Infrastructure Bill in Defeat for Democrats
After progressives threatened to revolt and Democratic leaders disagreed with centrist holdouts on the full scope of Joe Biden's ambitious economic vision, House Speaker Nancy Pelosi postponed a planned vote on a trillion-dollar infrastructure package on Thursday night. This was a stinging defeat.
The president and Democratic leaders attempted to break a stalemate between a handful of moderates who pushed for the infrastructure vote. And progressives who believe it would be insufficient without a broader, $3.5 trillion social policy package. The decision to postpone the vote capped a frantic day of negotiations in Washington that lasted late into the evening.
Simultaneously, talks between White House officials and two Senate Democrats who opposed Biden's current social spending program stretched on into the night without a breakthrough.
After the House indicated there would be no vote on Thursday, White House press secretary Jen Psaki said that a great deal of progress had been made this week, and they are closer to an agreement better than ever. But they aren't quite there yet, so they'll need some extra time to finish the job, starting first thing tomorrow morning.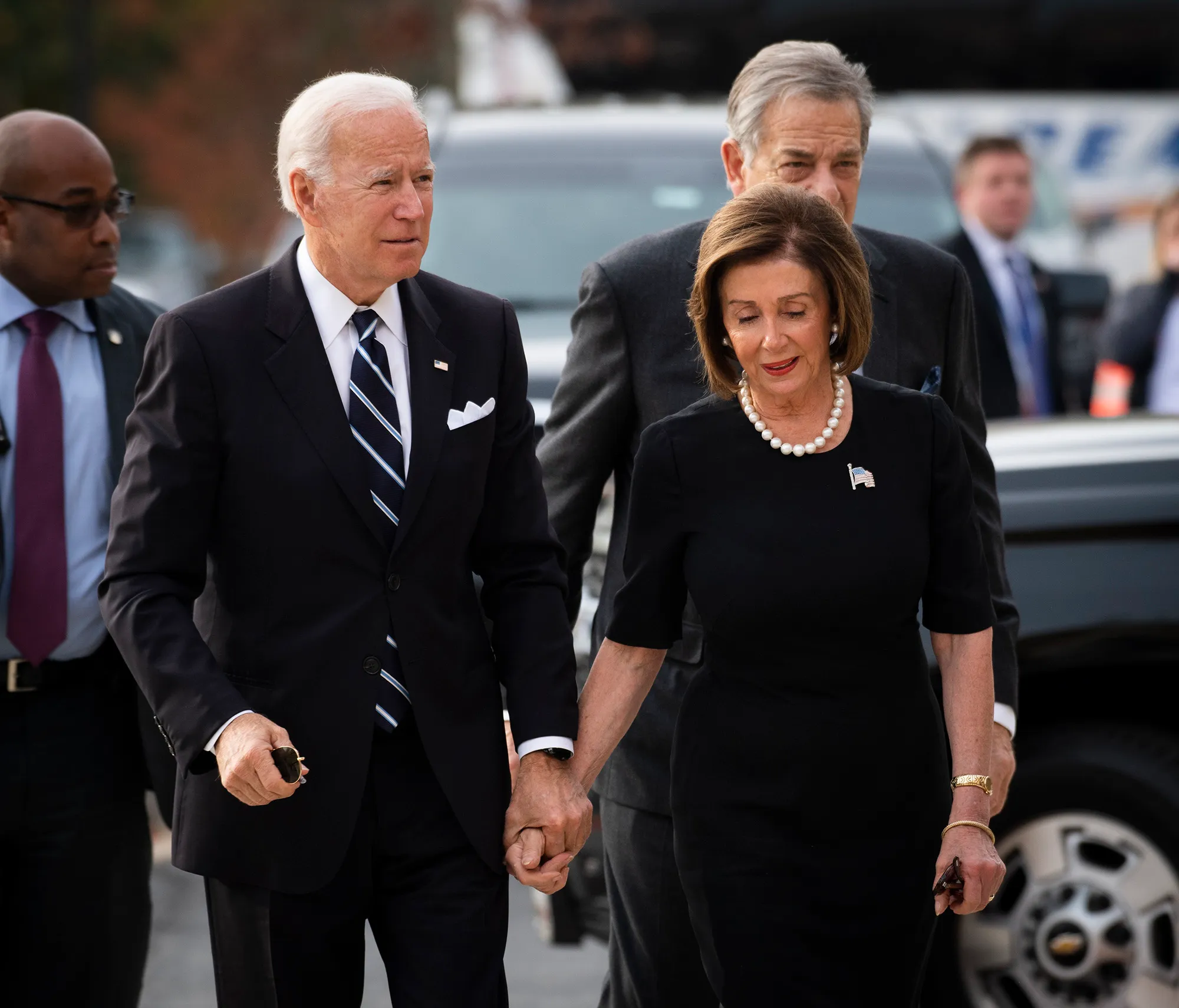 Democrats emphasized that the delay was only temporary. Still, it highlighted the delicate status of the talks, as a couple of Senate holdouts requested that the president drastically reduce the more expansive measure, including many of the party's top policy concerns. The House was set to return on Friday, giving Democrats at least one more day to negotiate a compromise that would appease the opposing factions.
As Pelosi left the Capitol shortly after midnight, it was reported that there would be a vote today. Both are crucial to Biden's economic strategy.
He spent weeks courting Republican senators in an attempt to clinch a bipartisan victory on the infrastructure measure, which would invest $1 trillion in the road, bridge, and broadband upgrades. However, he has staked his presidency and legacy on the passage of a massive social policy bill that would expand healthcare, makes childcare more affordable, establishes paid federal leave, and combat the climate crisis, all of which would be funded by tax hikes on the wealthy and corporations.
Why did Pelosi postpone the vote?
Pelosi referred to Thursday as a day of progress in a vaguely worded message to colleagues. She wrote that discussions with the House, Senate, and White House continue to develop a bicameral framework agreement to Build Back Better through a reconciliation bill. All of this momentum propels them closer to structuring the reconciliation package in a way that will pass the House and Senate.
The postponement was a major setback for Pelosi, a self-described master negotiator who had previously claimed that Democrats were on track to win the infrastructure vote. On Thursday, she told the reporters that this is the fun part, alluding to the final, frantic stretch before scoring a significant legislative victory.
Pelosi could not unravel the contradicting pledges made to progressives and centrists in time to vote on Thursday, with only three votes to spare and Republicans strongly against. Pelosi vowed to bring the infrastructure bill to the House floor for a vote this week to appease a small group of centrist Democrats. On the other hand, Progressives have always stated that they would only support the plan if it were passed alongside the considerably more expansive $3.5 trillion proposals.
When it became evident on Thursday that the Senate would not pass the bill as written, progressives maintained their threat to veto the infrastructure bill, which they regarded as a way to ensure that Biden's full economic program was implemented. The fate of Biden's program is still up in the air, and with Democrats profoundly divided, it was unclear how they planned to move forward on Thursday night.
The Opposers
Two Democratic holdouts in the Senate, who are opposed to the present amount of the spending bill, essentially dictated the parameters of the negotiations. On Thursday, Senator Joe Manchin of West Virginia indicated that he would not support a spending plan that topped $1.5 trillion, which is less than half the amount of the proposal backed by Biden and the Democratic Party as a whole.
Congress passed legislation to avoid a government shutdown at midnight on Thursday, with only hours to spare during the negotiations. Biden subsequently signed a bill that would finance the federal government through December 3rd.
The bill received bipartisan support in the House and Senate, albeit many Republicans voted against it.