Superpowers, superheroes are the most loved genre for all the viewers/fans out there. Exploring the impossible, giving wings to imagination and watching the protagonists flying, punching, delivering justice, and maintaining order. 
The hope of all, a superhero holds an altogether different stature both on-screen and off-screen an ideal to follow, but our one Punch man, Saitama is not your regular superhero; he is not amongst one with tall morals and set of rules for operations; he is a superhero 'for fun', he doesn't give a damn about justice or order, and nothing seems to affect him and is too powerful to be affected by any battle and hence has no reaction to anything. We are in love with him for being that expressionless guy.
One Punch Man Season 3 Release Date
There has been an entire four-year gap between the first season and the second one. There has not been any official announcement or reliable reports suggesting the release date as the manga is based on the printed volumes of the One Punch Man. It takes a year or so to further animate the print; hence if the printed version releases by the end of 2021, we can expect season 3 to release by the fall of next year or in the early months of 2023. Netflix is scheduled to air season 3 once it releases. Apart from Netflix, you can also watch it on YouTube.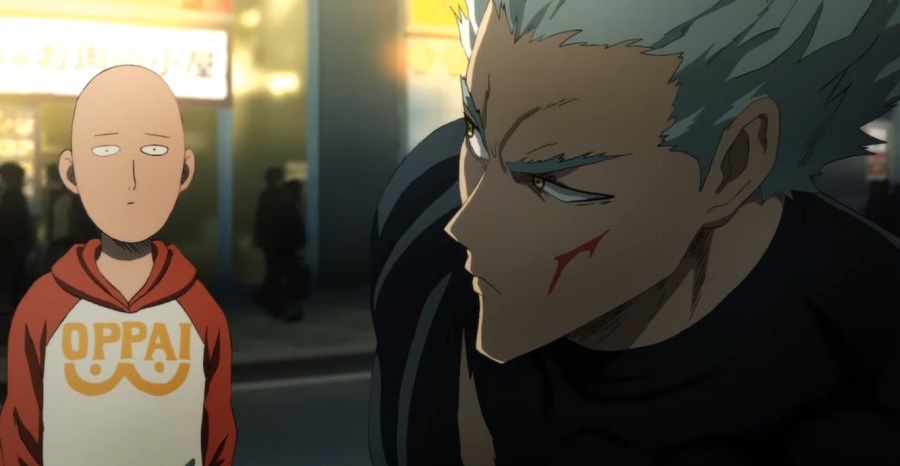 A field trip of the season 3 expectations is necessary at this point to satisfy our curiosity. Spoilers Alert.
One Punch Man Season 3 Plot
Season 1, by far, is the best season of One Punch Man as the second season seemed to be a bit rushed and inferior storyline and animation, and there was a four-year gap between the two.
However, season 3 has held our hopes high and will probably feature the Monster King as the lead villain against our protagonist. So far, neither size nor the muscle volume has ever flinched our Hero from taking them down with one single punch, and the world in which he lives is infested with superhumans. They are categorised into classes according to their strength and powers, with the S class being its epitome. Our hero has nothing to prove, but he sure is not that B-class hero anymore in the eyes of others, and Season 3 might make us see as to how he makes it to the S-class finally and earns the respect of everyone. Whether it be Monster King or anyone else from the Monster Association, they will indeed be seen bending their knees before our hero. Still, we sure will see some inner rifts and challenges graver than before in this season, and things are not going to be easy for Saitama but don't worry, people, it will just take one punch for our hero to turn all and everything into dust.
One Punch Man Season 3 Cast:
The cast for season 3 is expected to be as follows:
Makoto Furukawa as Saitama

Kaito Ishikawa as Genos

Max Mittelman as Saitama

Zach Aguilar as Genos

Hiromichi Tezuka as Commentator

Robbie Daymond as Mumen Rider

Yoji Ueda as Megane Shokuin

Sean Chiplock as Eyelashes

Yoshiaki Hasegawa as Eyelashes

Kirk Thornton as Sitch

Shin'ya Hamazoe as Wild Monkey

Bill Rogers as Allback-man

Hikaru Midorikawa as Garo

Ben Lepley as Amai Mask

Ben Pronsky as Lightning Max

Koichi Soma as Chain Toad

Patrick Seitz as Tank-Top Master

Kazuhiro Yamaji as Silverfang

Hiroki Yasumoto as King

Yuichi Nakamura as Mumen Rider

Hiroki Goto as Juji Ki

Soichiro Hoshi as Lightning Max

D avid W. Collins as Bearded Worker

Todd Haberkorn as Charanko

Chris Cason as Hero Association Staff'

Marc Diraison as Bearded Worker

Kanami Sato as Hiro Kyokai Shokuin

Ayumi Mano as Young Garo

Greg Chun as Garou

Christian La Monte as Smile Man

Armen Taylor as Surface

Sam Riegel as Metal Bat

Rich Brown as King

Chris Tergliafera as Tank-Top Tiger

Yuki Kaji as Onsoku no sonikku

Jamieson Price as Metal Knight

Ray Chase as Puri Puri Prisoner

Xanthe Huynh as Emergency Broadcast

Ryo Sugisaki as Blam-Blam

Itaru Yamamoto as Sourface

Andrew Russell as Benpats

Jeannie Tirado as Tareo

 
One Punch Man Season 3 Trailer/Teaser
There has been no official Trailer/teaser so far, but we will soon see our hero teasing our curiosity and give other ideas for the upcoming season 3.
Season 3 will bring some new twists and turns for the fans and will carry forward the one-punch legacy of Saitama.