Saturday nights demand thrill to be executed by us to make all the weekly frenzy due to working the whole week vanish for good and turn us, the 9 to 5 working robots, back into a human. What better way than having a thrilling horror treat to ourselves.
There's someone inside your house based on a novel by Stephanie Perkins (who is best known for her works 'Anna' and ' the french kiss'), which did not just cause ripples. Still, catastrophically entertaining waves amongst the readers and its success caught the production team's attention at Netflix, and they announced a 1-hour 21-minute film that is soon to hit the platform.
THERE'S SOMEONE INSIDE YOUR HOUSE RELEASE DATE: 
Netflix has officially announced that the film will  release on October 6, 2021, on Netflix
Come on, let us take a short tour as to what lies in the fate of the viewers searching for some weekend thrill on screen. Spoilers Alert.
THERE'S SOMEONE INSIDE YOUR HOUSE PLOT 
Makani Young, a teenager, along with her grandmother, shifts to Nebraska in the United States, leaving her troubled and dark past behind in Mexico. Makani is having difficulty adjusting to the quiet and rural setting from the vibrant life she had in Mexico. One by one, mysterious events begin to happen in the city. It seems that the ill-fate has followed Makani across borders and hell breaks loose on Osborne High-school as one by one, the students of the school are targeted and murdered by a mysterious masked man who mysteriously kills and seems to be omnipresent, and there is no escaping from him.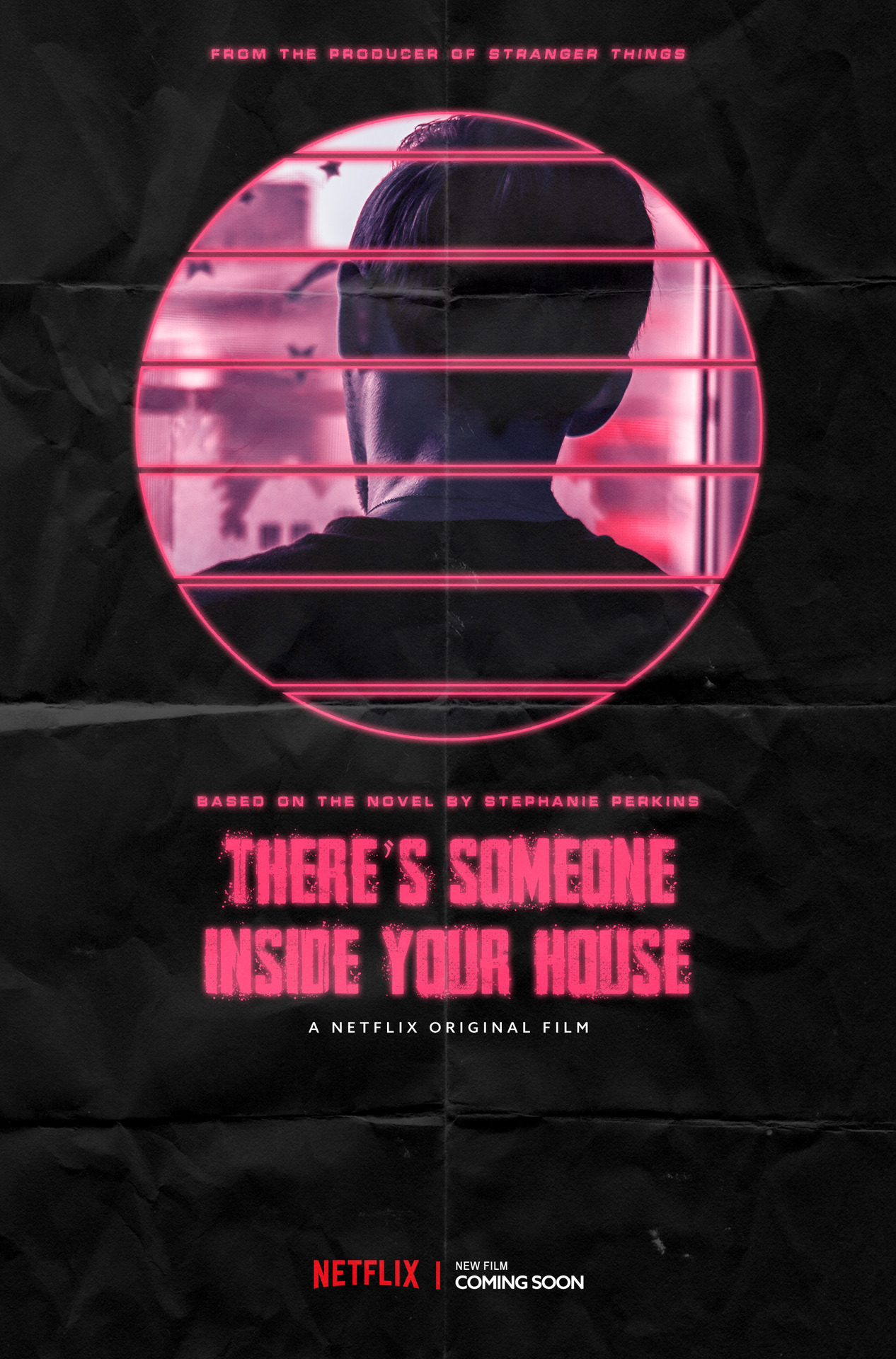 To bring the havoc back to rest, Makani has to come face to face to her past, from which she is running and which is not pleasant at all; instead is grotesque, breath-taking, and petrifying. What happens next is to be seen on October 6 in detail.
THERE'S SOMEONE INSIDE YOUR HOUSE CAST:
Sydney young is going to be our protagonist in the movie with other relevant characters. A detailed list is below for reference:
Sydney Park as Makani Young

Théodore Pellerin as Oliver "Ollie" Larsson

Asjha Cooper as Alex Crisp

Jesse LaTourette as Darby

Diego Josef as Rodrigo

Dale Whibley as Zach Sanford

Burkely Duffield as Caleb Greeley

Sarah Dugdale as Katie Koons

Markian Tarasiuk as Jackson Pace

Zane Clifford as Macon Bewley

William Edward as Randall

Emilija Baranac as Hailey

Ivy Matheson as Kayla

Kayla Heller as Olivia Grace

Andrew Dunbar as Deputy Chris Larsson

Tedra Rogers as Abigail

Tally Rodin as Jasmine

Anthony Timpano as Witt

Brittany Hobson as Briana

William MacDonald as Mr Sandford

Jade Falcon as Stacy
THERE'S SOMEONE INSIDE YOUR HOUSE TRAILER/TEASER
The two-minute twenty-eight-second trailer opens up in the typical setting of a small rural town in the state of Nebraska in its full glory, and the scenes further sure gives a throwback to us of our college days; Makani seems to be bullied by the kids of the school but sure cannot be taken down by any of them, the murder sequences appear with a football team player holding a golf club to defend himself from the killer and the killer has already laden his whole house with random pictures stuck at every corner of the wall, the trailer depicts some light and jolly moments too where one will enjoy a good laugh, and we have some savage comebacks from our protagonist Makani. The trailer ends with the killer pursuing Makani and his reflection on the window behind her. One thing is unclear if there are two killers as one runs around in white robes and mask while the other is in black. This sure has added spice and raised inquisitiveness, and clarity will be achieved only after October 6. You can watch the heat-pounding trailer here. 
The film will be a cocktail of funny, horror, thrill, drama, but you will feel horror and mystery vibes having the upper hand in the plot. A Saturday evening is going to have all spooky vibes for you, full of excitement and entertainment, be ready with your blankets and popcorn for a joyful yet scary ride.