Men in uniform have never failed to bedazzle us, the commoners, and when presented with a star-studded cast as action-packed drama, it is bound to become a success recipe for a great web series.
SWAT has been a viewer's favourite since its season 1, and the why will it not be Afterall, is based on the 1975 blockbuster movie with the same name. It is a story of our protagonist HONDO, an ex-marine who has joined the police force of Los Angeles as a special operative in one of the tactical teams, the best and the most crucial line of defence of the city.
So far, we have seen four seasons of the American police web drama. All have exceedingly surpassed its predecessor season in terms of quality and action. Each season leaves a question that furthers inquisitiveness and restlessness amongst the viewers. They cant hold still until they get answers to the same.
SWAT Season 5 Release Date
Season 5 of SWAT was announced recently, and actor Shemar Moore (Hondo) himself announced it by posting a snap of his on his Instagram handle. And October 1st, 2021 is the date on which our beloved show premiers for season 5. 
We are walking you through some important details we managed to lay our hands on to serve your inquisitiveness.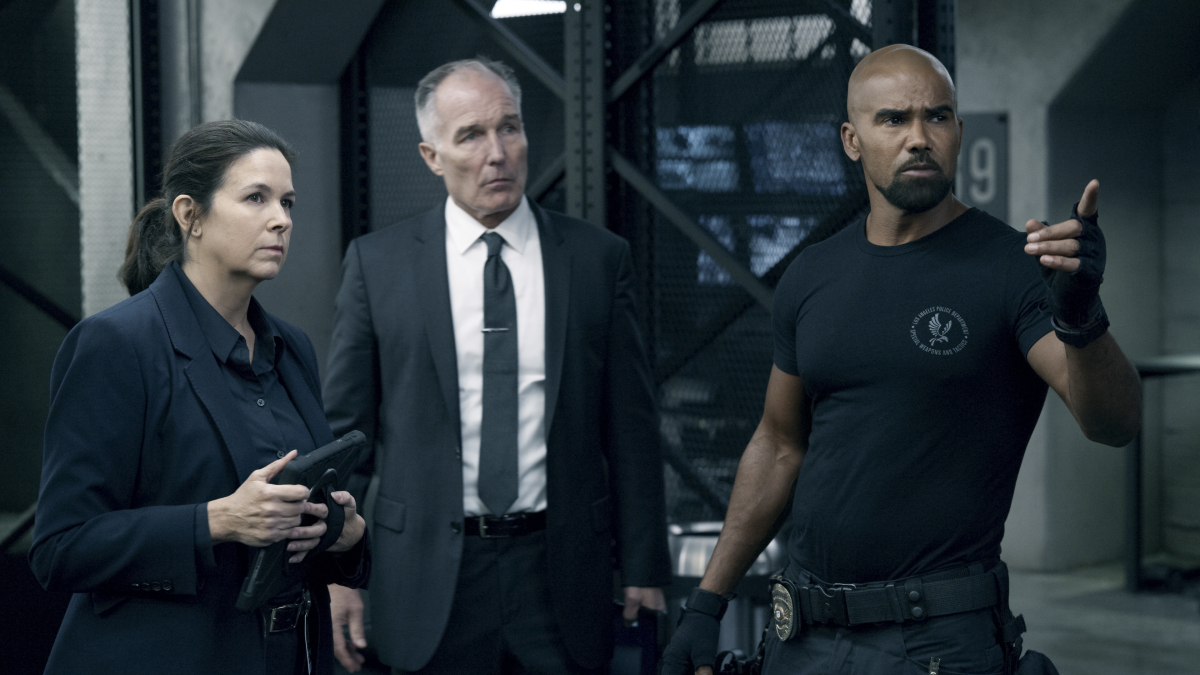 SWAT Season 5 Plot (Spoilers Alert)
 The Instagram photo posted by the lead actor Shemar Moore depicts him in a cowboy hat on a horse, and the backdrop is in the wild, far from the city. The reports suggest that season 5 will not be set in Los Angeles but Mexico. The reports are confirmed as SWAT's executive producer Shawn Ryan in his interview to  TVLine and revealed that: "As Hondo tries to decide what to do next with his career, he finds himself regrouping at a friend's vacation home in rural Mexico, in a two-part season premiere inspired by some of the classic Clint Eastwood Man With No Name Westerns."
What is also peculiar is that Hondo is not in his uniform, so far what we have learned from the four seasons is the fact that Hondo loves his uniform and leaves no chance to flex it, but in the picture uploaded, we see him in a typical cowboy attire which suggests that our hero presumably is no longer a part of the law enforcement and is leading a life away from the hustle and bustle of the city. This all makes sense as Hondo was demoted towards the end of season 4 as a punishment for raising his voice against the racism prevailing in the department, and the people doing and supporting racism do not want the agony of Hondo to end with just a demotion and wanted him to be removed from the department altogether. But our hero is not and has not ever been of the type to give in to the hardships and hurdles hurled at him, and from all we know, hell is going to break loose on the ones on the wrong side of the balance of justice. What is also anticipated is that finally the commander Hicks will lay a siege on the racism prevalent in the department and make right all things wrong within the force so that good officer like Hondo is not lost and can work up to their calibre. The rest of the details are yet to come out as the date for the premiere draws near.
SWAT Season 5 Cast
 

Shemar Moore, our protagonist  as Daniel "Hondo" Harrelson

 

Alex Russell as Jim Street

 

Jay Harrington as David "Deacon" Kay

 

Lina Esco as Christina "Chris" Alonso

 

Kenny Johnson  as Dominique Luca

 

David Lim as Victor Tan

 

Patrick St. Esprit as Commander Robert Hicks

 

Amy Farrington as Lieutenant Piper Lynch

 

Lou Ferrigno, Jr. recurs as Rocker

 

Laura James as Molly

 

Otis Gallop as Stevens

 

Lyndie Greenwood as Erika
Some new and old faces are expected to join the show and deliver some breathtaking performances on screen. Details will be updated once they are made official by CBS.
SWAT Season 5 Trailer Teaser
The 30-second teaser/Trailer is packed with action in every inch, Hondo leading the team, giving some bits of advice to peers, bomb explosions, cars flying, chase, and pursuit of criminals to even the gutters. In between, our hero is also seen enjoying his country life, and he can be seen flying his horse in between the crops on the farm. The teaser sure looks like season 5 have all that typical SWAT touch, plus we are in for some additional drama, action, and never seen before sequences.
Overall, SWAT will be an action-packed joy ride where the fans will enjoy every bit of it.