Nearly ten years after his breakout crossover album, Black Radio, Robert Glasper has declared the release of his third album in this series- Black Radio 3. Black Radio had won the 2013 Grammy for the best R & B album, and following this, Black Radio 2 was nominated for the best R & B album in 2015. Black Radio was the first album to debut in the top 10 of 4 different genre charts simultaneously, namely Hip Hop R & B, Urban Contemporary, Jazz and Contemporary Jazz.
Jojolands Release Date Revealed! Here Are The Latest Updates!
This accomplishment was repeated by Black Radio 2. In Glasper's words, "I couldn't think of a better way to celebrate the 10th anniversary of Black Radio than by releasing Black Radio 3." Not to be missed, Black Radio 3 was announced almost a year ago.
Black Radio 3 Release Date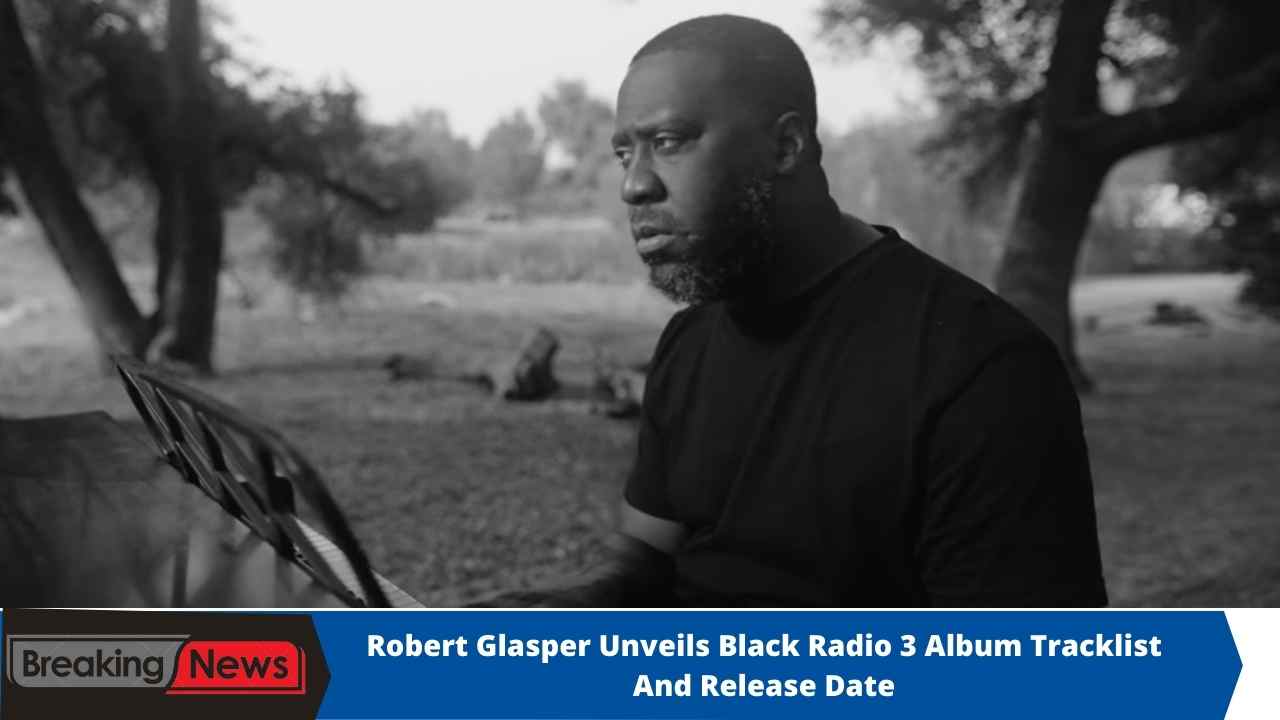 The long-awaited album will be out on 25th February 2022 via Loma Vista Recordings. Alongside this announcement, Glasper released his new single, Black Superhero, on 13th January. This song will be featured in the album as well.
The video's director, Charlie Buhler, expressed his gratitude in a press release by saying that Black Superhero is a visual love letter to the Black community and an ode to our strength, vibrancy, and joy. They have struggled, but they are so much more than the adversity heaped upon them. 
He extended his gratitude to Robert and the team at Loma Vista for trusting him with such a powerful and meaningful song and everyone who came together to help bring the concept to life. He called it the actual labour of love. The music video has been shot in Los Angeles and features Killer Mike, The Big K.R.I.T. and BJ The Chicago Kid.
The black and white video features real-life heroes in the Los Angeles community. It has left the audience speechless with its uplifting, overwhelming and powerful music. They can't wait to experience the same goosebumps in his upcoming album.
Black Radio 3 Cast
Robert Glasper is an American pianist, record producer and songwriter. As he's been known to do with each of his projects, Glasper has assembled an all-star crew of collaborators to feature on "Black Radio 3". The album will include appearances from Q-Tip, H.E.R., Lalah Hathaway, Musiq Soulchild, Common, Ledisi, Jennifer Hudson, BJ the Chicago Kid, India Arie, PJ Morton, and many more.
"Black Radio 3" also features the previously released 2021 singles  "Shine" with D Smoke and Tiffany Gouche and "Better Than I Imagined" with Meshell Ndegeocello and H.E.R …
Robert Glasper "Black Radio 3" Tracklist:
The highly anticipated album includes the following tracks-
In Tune (featuring Amir Sulaiman)

Black Superhero (Killer Mike and BJ The Chicago Kid and Big K.R.I.T.)

Shine (featuring D Smoke and Tiffany Gouché)

Why We Speak (featuring Q-Tip and Esperanza Spalding)

Over (featuring Yebba)

Better Than I Imagined (featuring H.E.R. and Meshell Ndegeocello)

Everybody Wants To Rule the World (along with Common and Lalah Hathaway)

Everybody Love (starring Musiq Soulchild and Posdnuos)

It Doesn't Matter (featuring Ledisi and Gregory Porter)

Heaven's Here (featuring Ant Clemons)

Out of My Hands (with Jennifer Hudson)

Forever (featuring India Arie and PJ Morton)

Bright Lights (featuring Ty Dolla $ign)
Avril Lavigne Love Sux: Is Official Release Date Out or Not?
If Black Radio 3 is close to the previous two in the series, the album will be an instant hit. Glasper's last studio album, Fuck Yo Feelings, came out in 2019 on 3rd October. He teamed up with the American musicians' Terrace Martin, Kamasi Washington, and 9th Wonder under Dinner Party's name to record a self-titled LP in 2020. The audience can't contain its excitement and eagerly waits to bless their ears with Glasper's Black Radio 3.