An incident unfolded on Sunday morning (6 August) at a QuikTrip in Mission, Kansas, resulting in a Fairway police officer being hospitalized and a suspect sh0t and kἰlled by officers after an exchange of gunfire.
Around 7:30 a.m., Lenexa Police Department officers identified a stolen vehicle at the QuikTrip located at 95th Street and Interstate 35 in Lenexa. The suspect operating the vehicle collided with a Lenexa police patrol car and fled the scene.
Following the collision, officers pursued the suspect northbound on I-35 until reaching Lamar Avenue in Mission. Two suspects then entered the QuikTrip at 4700 Lamar Ave.
In an effort to apprehend the suspects within the store, personnel from multiple law enforcement agencies coordinated their response. During this encounter, gunfire was exchanged between the officers and the suspects.
Tragically, one of the male suspects involved, Shannon Wayne Marshall, aged 40 and from Ashland City, Tennessee, was fatally sh0t during the altercation. The other suspect, identified as 32-year-old Andrea Rene Cothran from Goodlettsville, Tennessee, was taken into custody without sustaining injuries. Cothran has been booked into the Johnson County Adult Detention Center.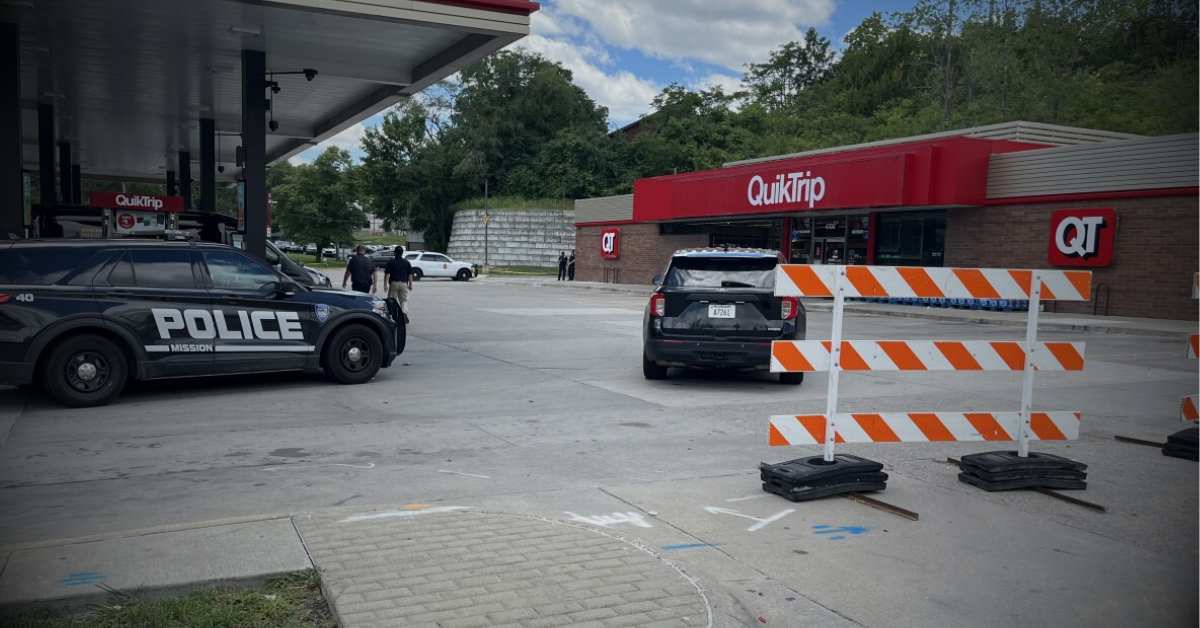 Do you know that Riley Keough has been legally named as the sole trustee of her late mother, Lisa Marie Presley's estate, as confirmed by court documents? This decision is the result of a legal dispute between Keough and her grandmother, Priscilla Presley, which was resolved in June, with a Los Angeles Superior Court judge now endorsing the settlement Keough proposed:
The Fairway police officer, while attempting to make an arrest, was struck by gunfire and subsequently transported to a nearby hospital in critical condition. As of 8:30 p.m. on Sunday, the officer's condition remained critical.
Fairway Chief of Police J.P. Thurlo issued a statement acknowledging the officer's courageous response to the call for assistance and the inherent risks law enforcement personnel undertake in their duties. The chief also requested privacy for the officer's family and the Fairway Police Department, while expressing gratitude for the outpouring of support.
Multiple law enforcement agencies were involved in the incident, including the Lenexa Police Department, Fairway Police Department, Mission Police Department, and Kansas Highway Patrol.
An ongoing investigation into the incident is being conducted by the Johnson County Officer-Involved Critical Incident Investigation Team (OICIIT), comprising detectives from various Johnson County police agencies.