Guy Fieri, the renowned Food Network star, recently shared a deeply personal and tragic experience on a podcast with Brooke Shields. He recounted a devastating car accident that occurred during his time at the University of Nevada, Las Vegas when he was just 19 years old.
Recalling the event, Fieri revealed that he was a passenger in the car, not the driver, on the day of the accident. The group had been watching drag boat races in Las Vegas and had consumed alcohol before the incident took place. Unfortunately, while trying to evade a police officer, the car flipped, resulting in a fatality. Fieri's close friend, who was seated next to him, lost his life in the horrific crash. The accident left everyone involved in a distressed state, and Guy himself had to be airlifted to the hospital.
Compounding the tragedy, Fieri found himself in a nightmarish situation when the other passengers, who were also members of the military and had been staying at a nearby campsite, falsely accused him of being the driver. This led to his arrest, and even his parents had to hire an attorney to navigate the legal complexities.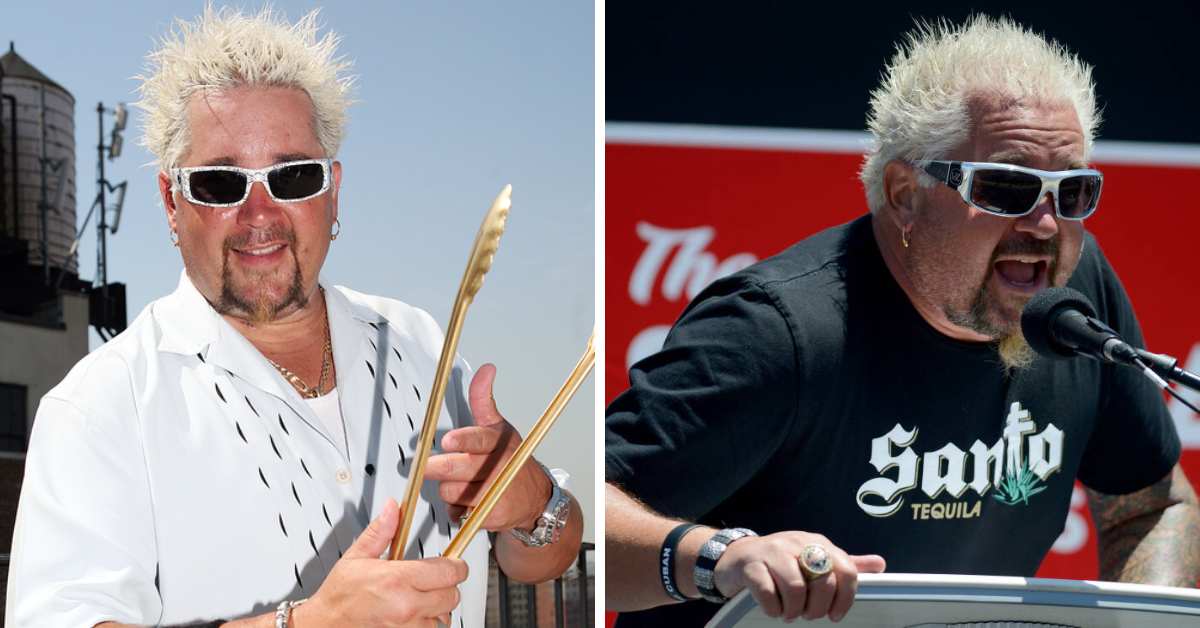 Do you know that a recent incident involving Quavo, the famous rapper and member of the group Migos, took place on a yacht in Miami, where two individuals purportedly threatened the boat's captain? Source-obtained video footage depicts the instant Quavo was arrested by police on the Miami River:
Amidst the chaos, the truth ultimately prevailed, and the police acknowledged that Guy Fieri was not responsible for driving the car. The experience was a turning point in his life, teaching him the importance of being accountable for his actions and understanding the consequences of reckless behavior. The incident also led to a serious conversation with his father, who sternly warned him to be more responsible and focused, especially now that he was away from home and living in Las Vegas.
For Fieri, the traumatic episode became a pivotal life lesson, shaping his values and determination. He realized that although he didn't come from a wealthy background and wasn't the top student, he could still succeed by relying on hard work, discipline, and self-control. This newfound perspective has served as a guiding principle for him, which he now imparts to his own sons, Hunter and Ryder, advising them to be cautious and vigilant in various situations.
Additionally, the accident's timing was eerily significant, as it occurred on the same day as his sister's birthday. Tragically, Guy lost his sister to metastatic melanoma in 2011, a devastating event that deeply affected him. Since then, he has taken on the responsibility of raising his sister's son, Jules, who is now 22 years old.
Fieri's life has been marked by both triumph and tragedy, with his father's successful battle against pancreatic cἀncer further reinforcing his belief in cherishing each day and making the most of life. His parents' resilience and strength in the face of such heartache have also been a tremendous source of inspiration for him.
In conclusion, Guy Fieri's harrowing car accident became a life-altering experience, shaping him into the man he is today. Through the dark times, he has emerged as a beacon of wisdom for his children and a testament to the power of determination and a positive mindset.