Family members of a young Detroit resident say their 11-year-old daughter is "lucky to be alive" after a 12-year-old girl allegedly threw acid on her during a fight at a nearby park.
After the July 9 incident, Wayne County Prosecutor Kym Worthy has now charged the 12-year-old girl with felony assault and intent to cause great bodily injury.
Worthy said in a statement –
"This is an extremely troubling set of allegations. Instant horrible decision making can have lifelong effects on others."

"There is no excuse for this."
Debra Golston wrote in a GoFundMe page that her granddaughter Deaira Summers was at a local school park with her younger siblings and cousins "when an altercation between an older, unknown teenager and one of Deaira's cousins occurred."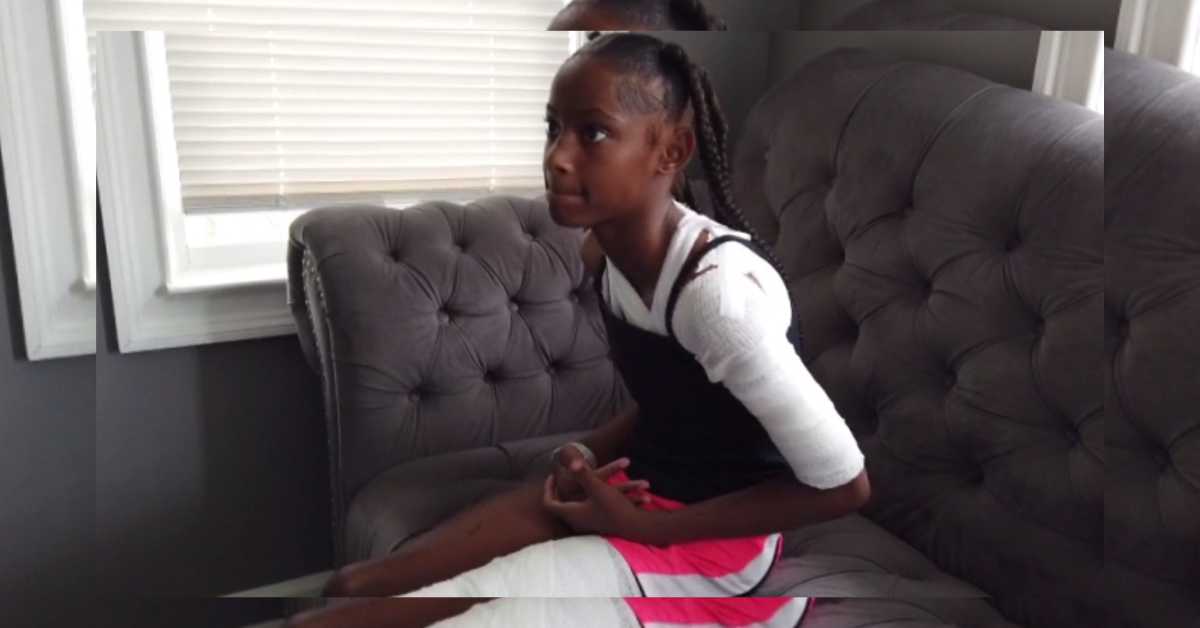 Do you know that the Harris County Medical Examiner's Office has confirmed the region's first deἀth due to severe heat? The family of 67-year-old Victor Ramos stated that they never anticipated that he would be a victim of the heat and wish to raise awareness about the dangers:
Golston claimed in the fundraiser for Deaira's medical expenses that the mother of the unidentified adolescent brought acid to the park so her child could retaliate. Deaira and her siblings hurriedly fled the park, but upon realizing she had forgotten her purse, the 11-year-old ran back to retrieve it.
The grandmother alleged in the GoFundMe –
"She returned for her purse and was then doused with acid by the older teenager."
Deaira told –
"Two seconds later, it started like burning and went through my shirt, my shorts."

"I was screaming and I was crying."
Golston stated that her granddaughter sustained "second and third-degree burns" and spent four days in the Children's Hospital of Michigan's burn unit.
The grandmother wrote –
"She is lucky to be alive but will need ongoing care to fully heal from all the wounds she incurred."
Deaira's mother, Dominique Summers, told that her daughter suffered burns on her back, thighs, and arms.
The mother asked –
"How does a child even think to bring acid to a park?" 
Dominique told that she believes an adult administered the acid to the child, and she desires that the perpetrator be "arrested for what they did to my daughter."
The mother said –
"You don't know what you did."

"I feel like it was the most evil thing you could do to a kid and especially the fact that she was an innocent bystander."
Deaira's mother told that the incident was "traumatizing" for her daughter and that "she's going to remember this for the rest of her life." Tuesday afternoon, the 12-year-old suspect is scheduled to appear in court with a $10,000 surety.
It was ordered that the minor have no contact with Deaira or her family. A prosecutor's office spokesperson stated that police are investigating whether an adult will also be prosecuted.