With the announcement of fall North American dates for "The Rhapsody Tour," Queen and Adam Lambert are returning to rock North America once more. The tour will begin on October 4 in Baltimore, Maryland, and make stops around the United States and Canada before wrapping up on November 11 in Los Angeles. At the bottom of the page, you can find a list of all the dates, locations, and cities.
In case fans were curious, Queen sees the show as a development of their live shows from before the pandemic. According to drummer Roger Taylor tells Billboard, "We were modifying it and improving it as we went, and we are now going through all of those modifications again when it comes to this American leg."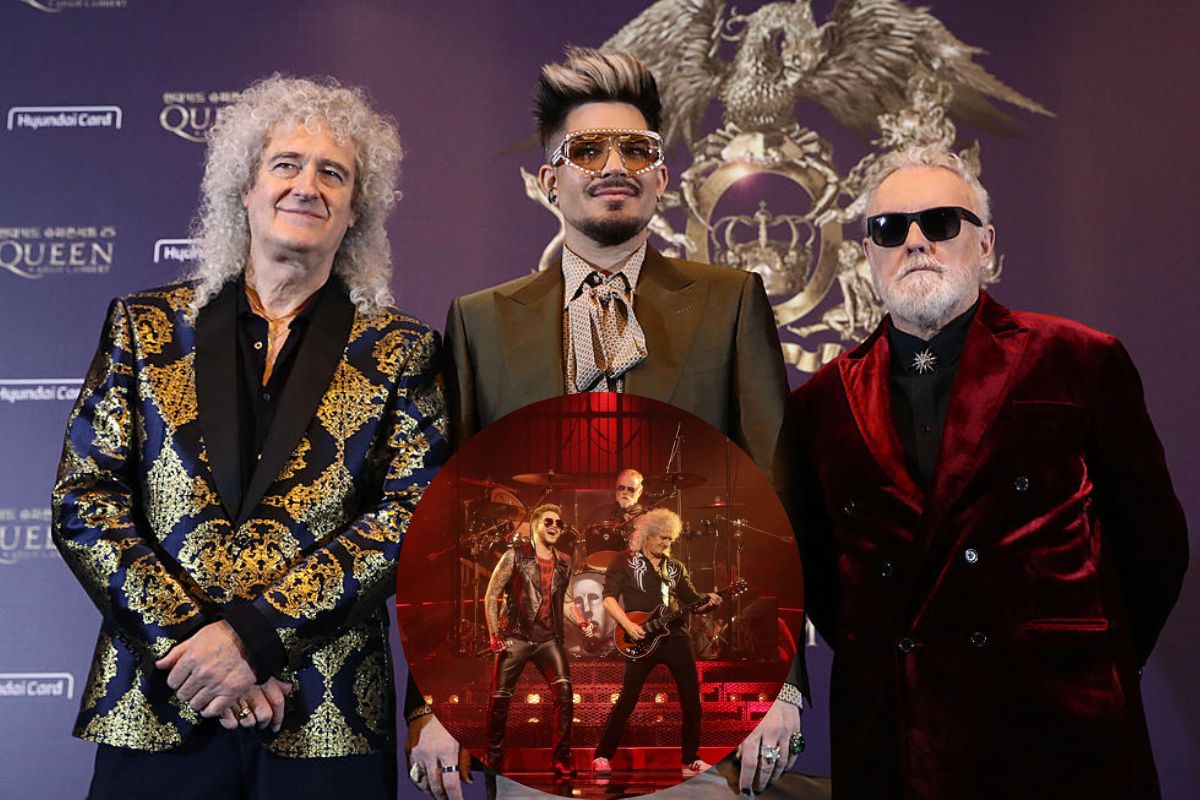 Guitarist Brian May dodged questions regarding the set and production alterations, saying, "Because we don't want to give anything away, we won't say much more. [laughs] The great part is that we may develop our ideas as we go along because the material is ultimately what gives the ideas. Production-wise, we are allowed to add an increasing amount of items."
You can also check the latest news down below:
Lambert commented: "Even in the ten years that we've worked together, technology has advanced a great deal. That offers us so much freedom in terms of what we can make and the atmosphere we can build around a song. We all like playing with the toys we have and have access to very much. We have a fantastic creative staff that collaborates with us, if we have a great concept, we can add something in only a few days. Once the program begins, it is never locked.
Listed below, you can see the most recent news:
Every night's performance is different because we can add a new song, adjust the settings, and alter the visuals. There is a lot of freedom." May remarked when asked if this was the band's final tour: "Please understand that this is not a farewell tour. You may always perform something once more, once more, once more, and once more after that!"
Live Nation will start selling tickets for "The Rhapsody Tour" on Friday, March 31 at 10 AM local time.
Oct. 04 – Baltimore, MD – CFG Bank Arena
Oct. 08 – Toronto, ON – Scotiabank Arena
Oct. 10 – Detroit, MI – Little Caesars Arena
Oct. 12 – New York, NY – Madison Square Garden
Oct. 15 – Boston, MA – TD Garden
Oct. 18 – Philadelphia, PA – Wells Fargo Center
Oct. 23 – Atlanta, GA – State Farm Arena
Oct. 25 – Nashville, TN – Bridgestone Arena
Oct. 27 – St. Paul, MN – Xcel Energy Center
Oct. 30 – Chicago, IL – United Center
Nov. 02 – Dallas, TX – American Airlines Center
Nov. 05 – Denver, CO – Ball Arena
Nov. 08 – San Francisco, CA – Chase Center
Nov. 11 – Los Angeles, CA – BMO Stadium
"With a range of categories spanning from A to Z, there's no shortage of fascinating content waiting to be discovered on our site newscatchy.com ."