In a momentous step towards greater representation and inclusivity, Netflix unveiled its highly-anticipated original African animated series, 'Supa Team 4', in a dazzling premiere on Thursday (20 July). The show's visionary creator, Zambian writer Malenga Mulendema, expressed her hope that this groundbreaking series would open doors for more exceptional productions from the African continent.
Set in a captivating futuristic version of Lusaka, the vibrant capital of Zambia, 'Supa Team 4' revolves around the extraordinary journey of four courageous teenage girls who unexpectedly become undercover superheroes. Their destiny takes an astonishing turn when a seasoned retired secret agent recruits them to take on the responsibility of saving the world.
With excitement brewing worldwide, Malenga Mulendema shared her enthusiasm for the world to finally witness the exceptional work of the incredibly talented team from Africa and beyond. She humbly stated, "We hope 'Supa Team 4'… will lead to further investment and collaboration so we can continue to grow the industry."
The genesis of 'Supa Team 4' traces back to the Pan-African talent search conducted by renowned animation studio Triggerfish in 2015, where Mulendema emerged victorious with her captivating pitch. Since then, she has poured her heart and soul into crafting a narrative that showcases the universal message that anyone, regardless of their origins, has the potential to become a superhero.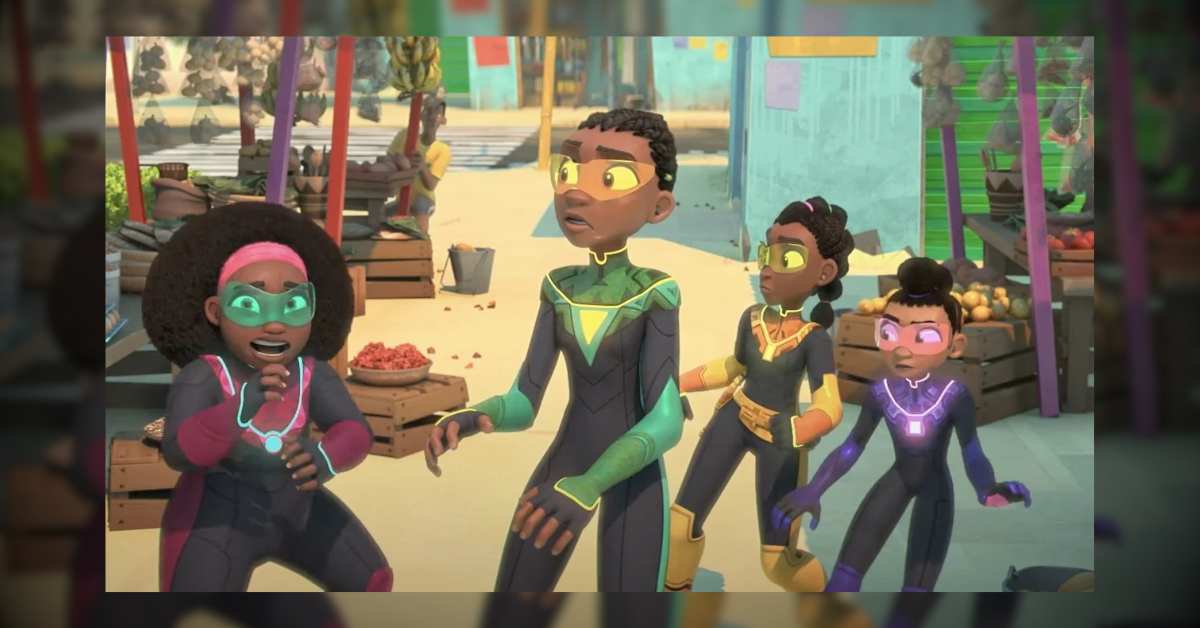 Do you know that in recent headlines, the news of Ariana Grande and Dalton Gomez's decision to divorce after two years of marriage has grabbed the public's attention? As fans and media entities speculate about the reasons for their split, there is also a great deal of interest in their respective financial situations:
Animated series have a profound impact on shaping childhoods, and 'Supa Team 4' is poised to leave an indelible mark on young Zambians who will now witness extraordinary characters and stories they have never experienced on television before. Notably, Zambian singer Sampa the Great, who played a significant role in the series by contributing to its theme song, expressed her excitement on Instagram, saying, "To know young Zambians get to see what they've never seen on TV before is amazing!"
The debut of 'Supa Team 4' marks another strategic move by Netflix to expand its production portfolio beyond the borders of the United States. The streaming giant has already achieved immense success with critically acclaimed series such as the Spanish hit "Money Heist" and the gripping South Korean dystopian drama "Squid Game".
Building on this success, Netflix announced in April its commitment to expand operations in Africa, providing more opportunities for African storytellers to shine on the global stage. With 'Supa Team 4', the streaming platform underscores its dedication to celebrating diversity and giving voice to underrepresented narratives from across the world.
The arrival of 'Supa Team 4' serves as a testament to the immense talent and creative potential present in Africa's entertainment industry. As the series continues to captivate audiences globally, it is bound to inspire aspiring African storytellers to pursue their dreams and bring forth more authentic and compelling narratives that resonate with audiences far and wide.
In conclusion, 'Supa Team 4' stands as a landmark achievement, not only for Netflix but also for African storytelling as a whole. The show's compelling storyline, diverse characters, and innovative animation bring to life a world where empowerment and heroism transcend geographical boundaries. With this groundbreaking series as a trailblazer, it is only a matter of time before Africa's rich storytelling heritage takes center stage in the global entertainment arena.