Matthew Stafford is a well-known American football quarterback for the Los Angeles Rams of the National Football League. He began his professional career after the Detroit Lions selected him first overall in the 2009 NFL Draft. Stafford was noted for his outstanding passing talents, setting records, and leading the Lions to many postseason berths throughout his time with the team.
He was dealt to the Los Angeles Rams in 2021, where he helped them win Super Bowl LVI. Stafford is a highly regarded quarterback in the league due to his powerful throwing arm and precise deliveries.
His accomplishments, which include Pro Bowl selections and a Super Bowl victory, have cemented his place as one of the NFL's outstanding players, garnering him respect and notoriety in the American football world.
Matthew Stafford's Thumb Injury
Matthew Stafford, the Rams' starting quarterback, suffered a ligament sprain in his right thumb during a recent game. His availability for the next game against the Packers is now in doubt due to this injury.
Sean McVay, the team's head coach, verified Stafford's status, saying he is "day-to-day," meaning that the severity of the injury will determine how long he is out. As a result of Stafford's injury, the Rams are aggressively looking for a replacement quarterback to guarantee they have a backup plan.
Check out the below tweet:-
𝗨𝗽𝗱𝗮𝘁𝗲: #Rams aren't ruling out Injured Reserve for QB Matthew Stafford with his thumb injury, via @JourdanRodrigue

Still gathering information to help determine how long he'll be out.
https://t.co/SvD9xIxW3p pic.twitter.com/9mihaHKrXk

— Dov Kleiman (@NFL_DovKleiman) October 30, 2023
Currently, Brett Rypien is the only other quarterback on the roster, and despite being drafted as a backup, Stetson Bennett has been unable to play due to illness. McVay issued Bennett updates, stating that there is no set schedule for his return.
As a result, the Rams are looking into numerous options to find a capable replacement if Stafford is unable to participate in the upcoming game, emphasizing the team's need for contingency plans to manage the quarterback situation in the aftermath of Stafford's thumb injury.
If you want to know which other stars get injured during their career then you can check out our below posts:-
Matthew Stafford Career
Matthew Stafford is a highly accomplished American football quarterback best recognized for his NFL career. He began his professional career with the Detroit Lions in 2009 and soon established himself. He set a key milestone in 2011 by throwing for more than 5,000 yards in a single season. During his stint with the Lions, he showed great abilities, bringing his team to the playoffs on many occasions.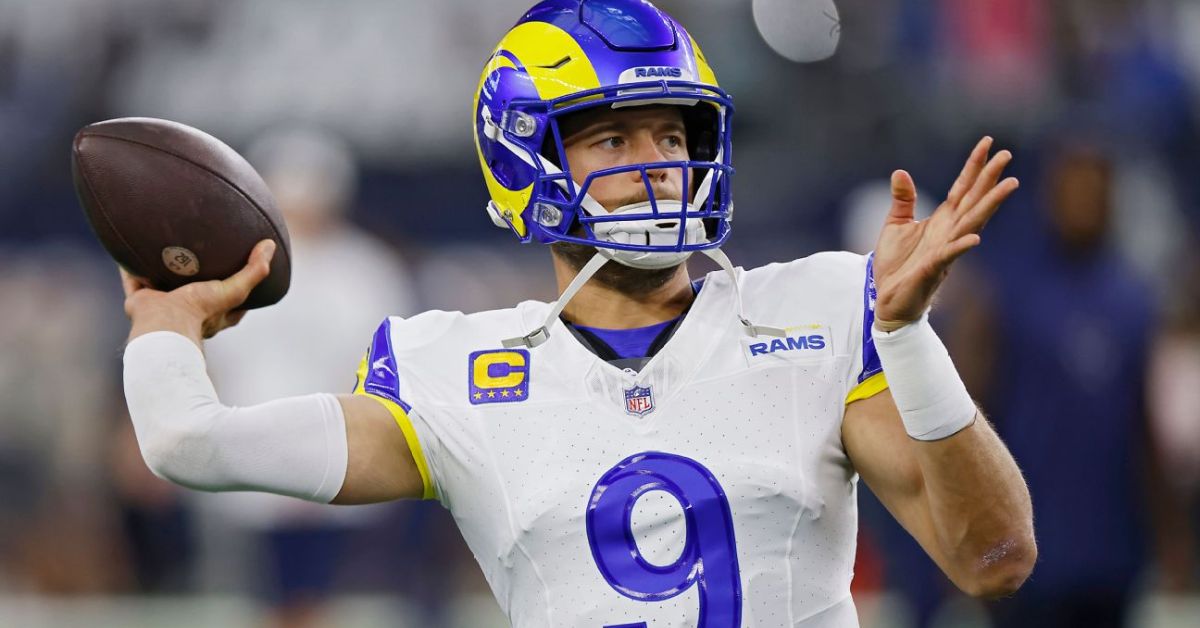 Stafford's career took off when he signed with the Los Angeles Rams in 2021. In his first season with the Rams, he was instrumental in their success, leading them to a Super Bowl triumph in 2022. Stafford's outstanding performance in the Super Bowl earned him the honor of Super Bowl MVP.
Despite obstacles such as injuries in later seasons, Stafford showed his talent and tenacity on the field. His ability to set records, lead his teams to the playoffs and win a Super Bowl cement his legacy as one of the NFL's most prominent quarterbacks.
For more information related to other stars' health, injury updates, and more you can follow us on our website newscatchy.com.