Today, the Korean giant reviewed the company's main features of the new generation of TVs during CES 2022, where QLED devices come with a refresh rate of 144Hz, 4K and 8K resolution for the first time.
In today's announcement, Samsung confirmed that the 2022 Neo QLED is the first version with 4K and 8K resolution and 144Hz refresh rate as an alternative to the standard 120Hz rate.
Samsung 2022 QLED TV Series Specifications
The new devices also come with improvements in picture quality, and all 8K and 4K Neo QLED displays come with a 14-bit depth backlit as an alternative to the 12-bit depth in current versions, with more accurate real-time brightness.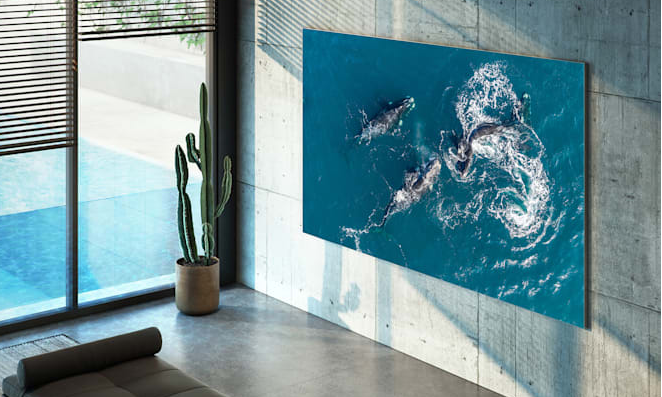 The screens of the new devices also feature ambient lighting control, with improvements to the mini-LED panels, where artificial intelligence technology in the new devices can work out the difference between the back screen and the main subject on the screen.
The new versions also feature more significant software improvements, as the screens support collecting broadcast content on the main screen, and the Gaming Hub to support playing games from game streaming services and gaming devices.
Samsung MicroLED supports a new upgrade as well. The latest versions of the series feature a frameless design to better match the home décor. The devices support a 10% larger colour gamut and are available in sizes 89, 110 and 99 inches.