Historian Natalie Zemon Davis was of Canadian and American descent. She worked as a history and anthropology professor at the University of Toronto. Her studies first focused on France, but as time went on, she broadened her scope to include Europe, the Americas, and the Caribbean.
For example, she used Leo Africanus's groundbreaking geography to tour Italy, Spain, Morocco, North Africa, and West Africa in her book "Trickster Travels" (2006). With twenty-two versions available for her most well-known book, "The Return of Martin Guerre," her works have been translated into other languages.
As the second female president of the American Historical Association and the recipient of honors like the National Humanities Medal, the Holberg International Memorial Prize, and the title Companion of the Order of Canada, Natalie Zemon Davis attained notable notoriety. Here are more details about her cause of death.
Natalie Zemon Davis Death
Respected historian Natalie Zemon Davis passed away; she was ninety-four years old. Born on November 8, 1928, Natalie Zemon Davis departed from this life on October 21, 2023. Aaron Davis, her son, verified that she passed away at her Toronto home. Here is an Instagram post:
View this post on Instagram
Through her research on the lives of peasants, forgotten women, and border crossers, among other topics, Davis made essential contributions to the discipline of history over her career. Her most well-known piece, "The Return of Martin Guerre," told the fascinating tale of a 16th-century peasant who passed for another man.
Her historical observations had a significant impact on the field. She also wrote volumes on subjects like pardon stories, ladies in the 17th century, and gift-giving in 16th-century France.
Her study encompassed foreigners and border-crossers globally. With his demise, Professor Davis brings an extraordinary career to a conclusion and leaves a legacy of research and commitment to the study of history.
Here, you can also look up the other person's obituary articles on our website:
Natalie Zemon Davis Age
 Natalie Zemon Davis was born into a middle-class Jewish household in Detroit, Michigan. She acknowledged that her Jewish heritage had influenced her intellectual journey even though her study did not largely center on Jewish subjects.
After attending Cranbrook Kingswood School, she continued her education at a number of colleges and universities, including Harvard University, Smith College, Radcliffe College, and the University of Michigan, where she graduated with a Ph.D. in 1959.
She wed Chandler Davis in 1948. However, they had to deal with difficult circumstances during the American Red Scare. After her husband's employment as a professor in Michigan was lost, the family moved to Toronto, Canada, in the 1960s, along with their three kids.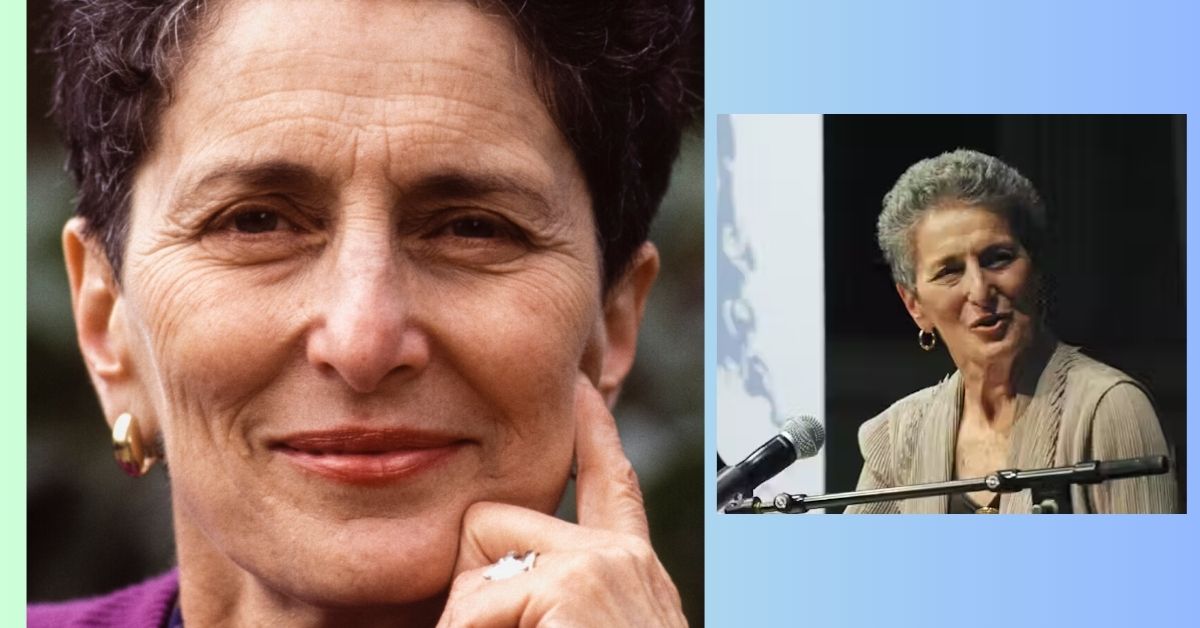 After that, Natalie Zemon Davis became a professor at a number of universities, including Princeton University, the University of California at Berkeley, Brown University, and the University of Toronto, where she was appointed the Henry Charles Lea Professor of History.
She co-founded one of the first courses on women's history and gender studies at the University of Toronto in 1971 with Jill Ker Conway, and she was a key figure in the field.
Natalie Zemon Davis Career
Natalie Zemon Davis had a keen interest in cultural and social history, especially the lives of those that historians tend to ignore. She assembled historical narratives from a variety of sources, including plays, tax records, and court records. She was a fervent supporter of interdisciplinary history, which combined literary theory, anthropology, and ethnography.
In her work "Society and Culture in Early Modern France," she examined the festivals, uprisings, and the impact of printing on the beliefs of artisans and peasants during the Protestant Reformation. Her well-known study, "The Return of Martin Guerre," explored how peasants understood their own identities by examining the story of a 16th-century imposter.
Here is a Twitter post of the festivals she is in working:
It was Prof. Natalie Zemon Davis who first sparked my love for history after reading "Society and Culture in Early Modern France." pic.twitter.com/WoBvET1ipY

— Keanu Heydari (@WoeToChorazin) February 14, 2023
In "Fiction in the Archives," Davis also explored the stories that people in 16th-century France told to get pardons for homicides. In "Women on the Margins," she examined the autobiographies of three women of various religious beliefs who lived in the 17th century.
In "The Gift in Sixteenth-Century France," she went into further detail about the idea of gifts and bribery in the 16th century. Her book "Trickster Travels" examined the life of a Muslim from North Africa who, after being taken captive by Christian pirates, lived as a Christian in Italy.
What Was Natalie Zemon Davis Cause of Death?
Renowned historian Natalie Zemon Davis died at her Toronto home at the age of 94. Aaron Davis, her son, has confirmed that she passed away from cancer. She was well-known for her revolutionary historical study, especially on neglected women and other oppressed groups.
"The Return of Martin Guerre," her best-known work, told the tale of a 16th-century peasant who took on the identity of another. We will never forget her contributions to the field of historical study and her legacy in it.
Natalie Zemon Davis died of cancer at the age of ninety-four. Aaron Davis, her son, verified the reason behind her demise. With her studies of marginalized people and her creative method of historical research, renowned historian Natalie Zemon Davis made a lasting contribution to the study of history.
Knowledge should be shared, and we're committed to ensuring everyone gets high-quality content. If you enjoyed this article, check our other posts for valuable insights and advice.