Christina Hall recently talked about her health, and the HGTV star is worried that her illnesses could be caused by her breast implants. Here's what Hall said about her breast implants and what she said about her bad reaction to under-eye filler.
Christina Hall, an HGTV star, is not sure if her breast implants are making her sick. On December 17, Christina Hall shared an Instagram post called "Self Care Saturday." In the caption, she said that the video showed her using "PEMF MAT & photon LED light therapy."
If You Want to Check More about Other Companies and Celebrities:-
She wrote, "I've been really tired lately, so I'm on a kick to get back into my body." "I haven't been able to figure out what's wrong with my health for years, and now I'm thinking it might have something to do with my breast implants," Hall said,
"Some of my problems are inflammation, autoimmune issues (Hashimoto's disease, PCOS, Raynaud's syndrome), unexplained skin rashes, joint and muscle pain, dry eyes, GI issues, SIBO, acid reflux, brain fog, hormone imbalances, swollen lymph nodes, and adrenal fatigue." I have been found to have ANA. I don't eat gluten and almost no dairy."
She also said that she had a bad reaction to a procedure to make her face look better. "My under-eye filler was also causing an inflammatory reaction, so I had it all taken out," Hall wrote. Hall wrote in the comments section that she has been taking LDN (low-dose naltrexone) for the past five years.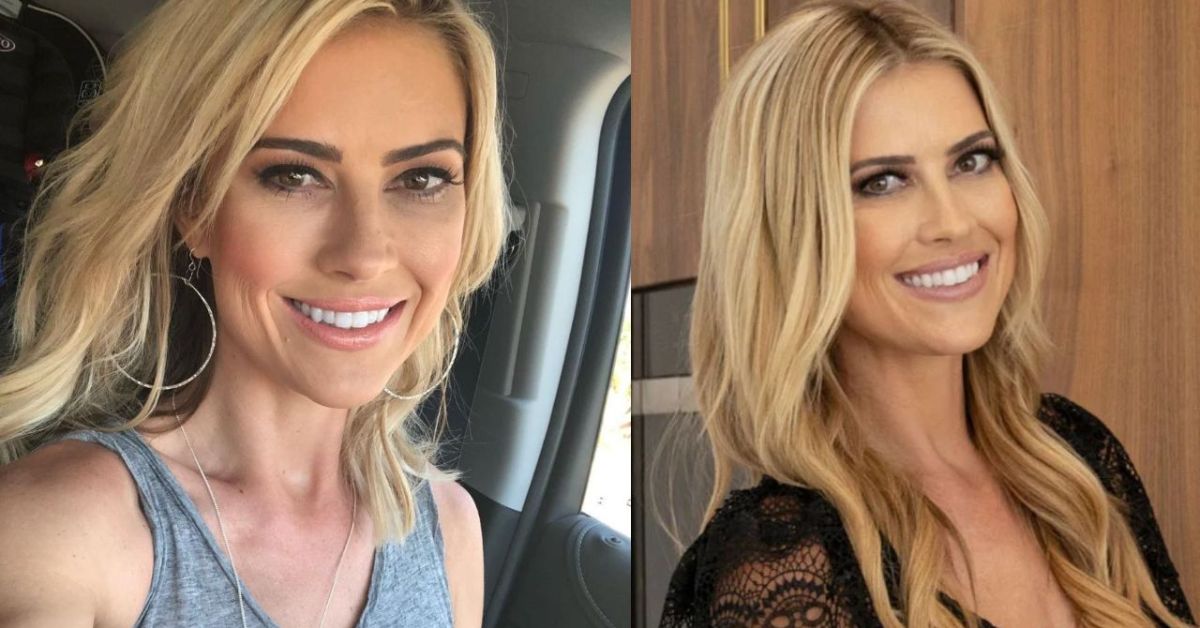 Christina Hall talked about how badly her under-eye filler made her feel: "not again" On the same day that Christina Hall posted about her breast implants, she also posted two Instagram Stories (which disappear after 24 hours) about how badly her under-eye filler made her feel.
"I know. "It's a scary picture," the HGTV star wrote in the caption of a selfie that showed her eyes were puffy. "I had a reaction to under-eye filler in April. It was very swollen and didn't go down over time."
In the next Story, she posted another selfie that was taken after the filler was taken out. "After dissolving the filler with hyaluronidase and ultrasonic frequency treatments," she wrote. "Nevermore."
Fans Loved That the Hgtv Star Was Honest About Her Plastic Surgery and Health Problems
In the comments section of her Instagram post, many of her fans talked about their own experiences with breast implants and autoimmune diseases. They liked how honest she was about the subject and sent her a number of suggestions for resources.
One fan wrote, "Praying you to find the answers and get better," and another wrote, "Oh, I hope you find out what's wrong and get better," with a red heart emoji.

"Thank you for being brave enough to share!" wrote one fan.
"Young girls and women need to hear about the effects of enhancements. You are a beautiful and strong woman, and I hope you will listen to your body and then be a spokesperson to help stop other young women from going down the same path. It's more important to take care of yourself and have beauty on the inside.
If you are interested to read our article follow our site  newscatchy.com and get all the latest updates daily.