At one point, Todd and Julie Chrisley were worth an estimated $50 million. That's seen a radical shift as of late. The estimated wealth of reality TV stars have decreased after their convictions on bank fraud and tax evasion charges. Chrisley and his wife are having problems in more ways than one financially. Both suspects might spend several years in prison.
Todd Chrisley's Net Worth Has Tumbled Since His Conviction
When their business and reality show were added together, it was originally estimated that Todd and Julie Chrisley had a net worth of more than $50 million. Todd Chrisley's net worth has dropped to $1.5 million after their conviction, according to Celebrity Net Worth.
A $1.5 million fortune is also rumored to belong to Julie Chrisley. The Chrisleys will undoubtedly be deeply in debt once they resolve their tax problems and pay their legal bills. USA Network renewed Chrisley Knows Best for a tenth season in May, despite the family's ongoing legal issues. The debut of Season 9 will air on June 23. The reality show is USA Network's most successful production to date. USA Network has announced that season 10 would premiere in late 2022.
Todd Chrisley's Net Worth Was Likely All Smoke and Mirrors
Chrisley's wealth probably never exceeded $50 million. The real estate mogul may have been a successful entrepreneur in the past, but he now spends extravagantly and much above his means. A business associate of Chrisley's allegedly fabricated bank statements to make it appear that the Chrisley family had significantly more cash on hand than they actually did, as evidenced by court filings.
Thrilled to share with you all,things do work out for those who serve the Lord. pic.twitter.com/RdaVTUgb6m

— Todd Chrisley (@toddchrisley) October 3, 2022
Chrisley's business partner Mark Braddock, who testified on his behalf, said that he was responsible for creating the phony bank statements. Braddock allegedly told federal investigators that Chrisley would use the forged bank statements to get fresh loans, which he would then use to pay off the existing loans, as reported by Insider. When the Chrisley family needed loans, Braddock claims they were spending extravagantly.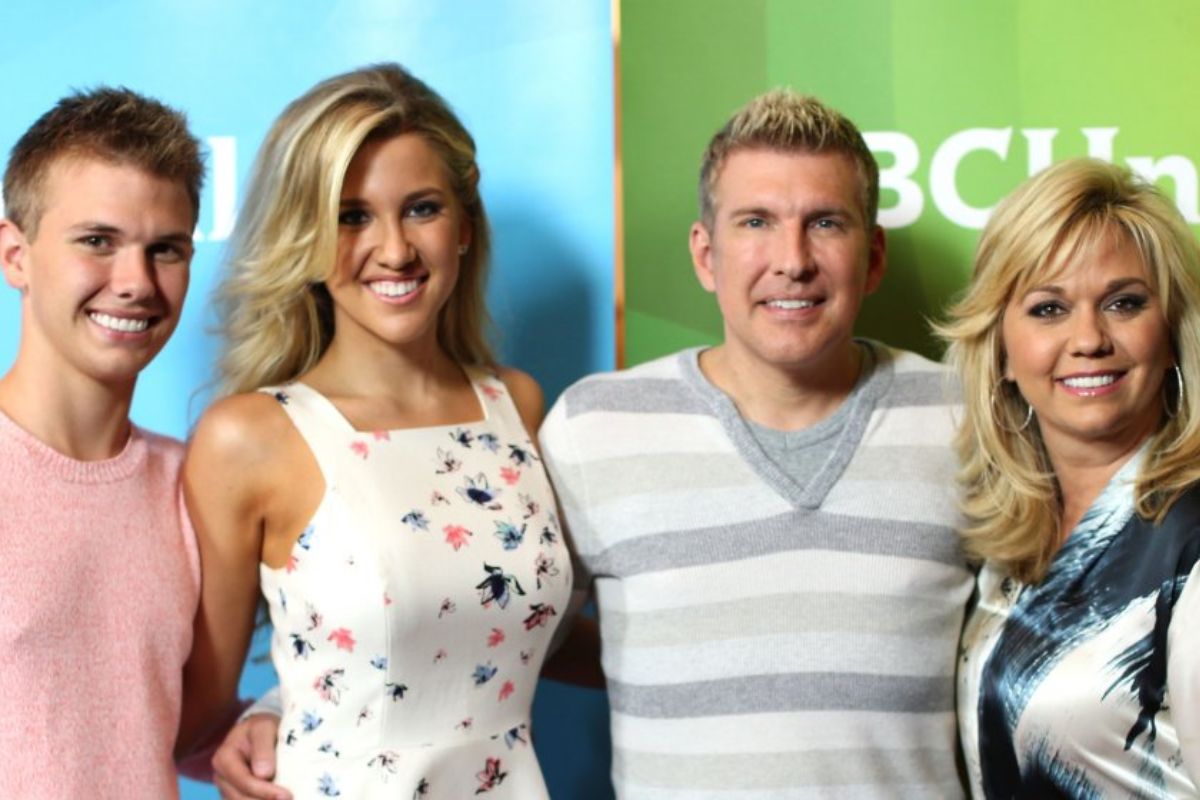 Braddock dropped the bombshell that Todd Chrisley flew out to Los Angeles twice a month from the East Coast simply for haircuts and coloring. As a family, the Chrisleys spent lavishly on things like automobiles and vacations while trying to avoid paying their fair share of taxes.
Todd and Julie Chrisley are both facing serious time behind bars
After their conviction on fraud and tax evasion charges, both Todd and Julie Chrisley face lengthy prison terms. The jury found Todd, Julie, and their accountant guilty of bank fraud, tax evasion, and wire fraud on June 7. While they wait for their sentence, the pair have been released on bond but is under house arrest.
A number of reports claim that the pair may spend up to 30 years in federal prison if found guilty. It's interesting to note that the Chrisleys aren't the first reality show pair to face a jury on bank fraud allegations.
The Real Housewives of New Jersey stars Teresa and Joe Giudice were found guilty of bank fraud for using false statements about their income to get loans. Joe was given a 41-month sentence, and Teresa served only 15. After serving his time in prison, Joe was deported to Italy. Since then, he and Teresa have split up.
Follow our site newscatchy.com  and get all the latest updates daily.