The ultimate gamers' dream is here! Valve will drop Steam Deck, and it is the perfect gaming equipment you can get your hand on. The new upcoming product will help you play games for hours without any strain!
And the best part? The new gaming console is going to be launched next month! Read on to find out about this thrilling new gamer's fantasy coming true.
What is a Steam Deck?
The Steam Deck is an upcoming handheld gaming console by Valve Corporation. A gaming computer in your hands!
Minecraft 1.19 Release Date: When Does the Wild Update Come Out?
It will be the next revolution as fans get ready for the ultimate experience. It is the elite fusion of a Nintendo switch and your entire pc; to perfectly fit in your hands and take your gaming sessions to the next level.
Steam Deck Release Date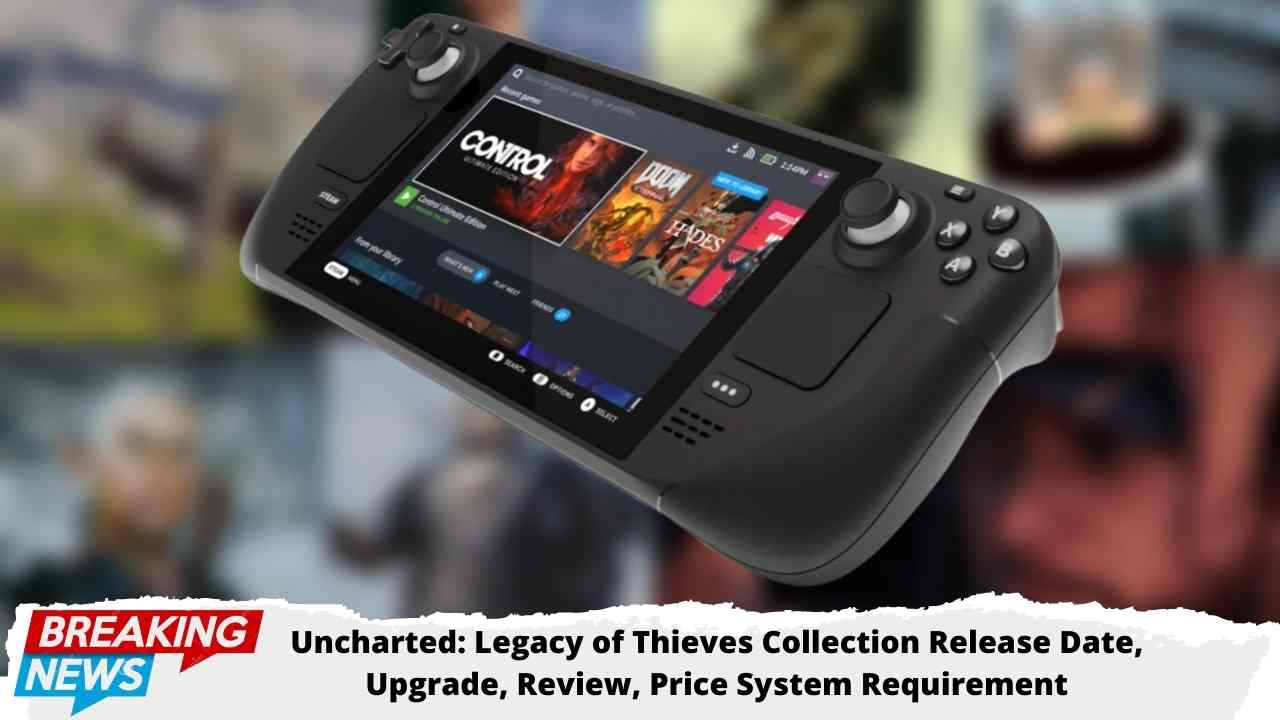 Valve Corporation has announced that Steam Deck will drop on February 25, 2022, at 10 am PST! But here's the catch, you need to pre-register. The creators have reportedly declared that Valve will email all those pre-ordered or pre-registered for the Steam Deck at 5$. The Customers then will have 3 days from receipt of their order email to make their purchase. After this, the reservation is released to the next person in the queue. 
The upcoming units will be shipped to customers starting February 28, 2022. The Steam Deck will only reserve fans in the US, UK, Canada, and the European Union. The company has said that the equipment will be available in other countries in the future.
Valve had previously announced the launching of Steam Deck in July 202. Makers initially planned to ship in December of that year. But now we have the new official date, so keep an eye out for the email if you have registered for your new pc in hand.
Steam Deck Price
The new Steam Deck's cost varies from version to version. Three different versions are based on storage size, and they will be available in the colour black.
The reported Steam Deck's price:
$399 for the 64GB version

$529 for the 256GB version

$649 for the 512GB version
The Steam Deck has more expensive versions with faster NVMe SSD storage. The cheapest is listed with a 64GB eMMC/embedded multi-media card storage solution. All three versions will allow the users to increase storage space with a MicroSD card. Users could also upgrade their units with a few more bucks.
What to expect?
The upcoming Steam Deck  has the reported features:
Storage: Base model: 64 GB eMMC;

Mid model: 256 GB NVMe SSD;

Top model: 512 GB NVMe SSD,
All models include M.2 2230 interface, with a Display of 7-inch, 1280 × 800 LCD, native 720p @ 60Hz and Docked: Up to 8K @ 60Hz or 4K @ 120Hz. Featuring the Operating system- SteamOS 3.0, the Graphics of the gaming console is AMD RDNA 2 with 8 CUs, variable frequency @ 1.0–1.6 GHz. the Power is 40 Wh Lithium-ion battery and Dimensions of 298 mm × 117 mm × 49 mm (11.7 in × 4.6 in × 1.9 in).
Red Dead Redemption 3 Release Date: PS4, PS5, Xbox, PC, Switch
A D-Pad, two analogue sticks, A B X Y buttons, multiple bumpers, triggers are included. Two trackpads and four assignable buttons are on the back.
To connect, the Steam Deck will have dual-band Wi-Fi, Bluetooth v5, a 3.5mm stereo headphone combo jack, and a USB Type-C port that can be used to output the display on a TV or monitor like in a stream. The console is touch-enabled and has an encircling light sensor. The elite product is claimed to allow the players to have extensively long gaming sessions, delivering anywhere between two to eight hours of gameplay on a single charge! How exciting is that?
Get your hands on the new Steam Deck before you have to wait for this revolutionary console again!