MLB The Show 22 has finally announced and disclosed its cover athlete for the latest entry in the video game series.
After announcing a massive disclosure that is set to be shown live in Times Square, the MLB The Show 22 cover athlete has been announced as living legend Shohei Ohtani.
 This update comes alongside news of its release date and all platforms it will be released in.
No other player has dominated and truly showed their superstardom in baseball last year in the way Shohei Ohtani did. All fans and supporters of MLB are indeed excited and feel amazing to see him get that recognition in a new way.
The Masked Singer Season 7 Three New Group of Singers Along With Release Date
We've got full details on the official MLB The Show 22 cover athlete of the year, release date, and news on platforms and features that officials have already confirmed.
MLB The Show 22 Release Date
Sony also announced the release date and platforms for MLB The Show 22 for this year. This year's game will launch on April 5, 2022, across several platforms. It looks like the game will be released regardless of what happens with the current lockout in the country, as the officials provided a ruling in the same matter.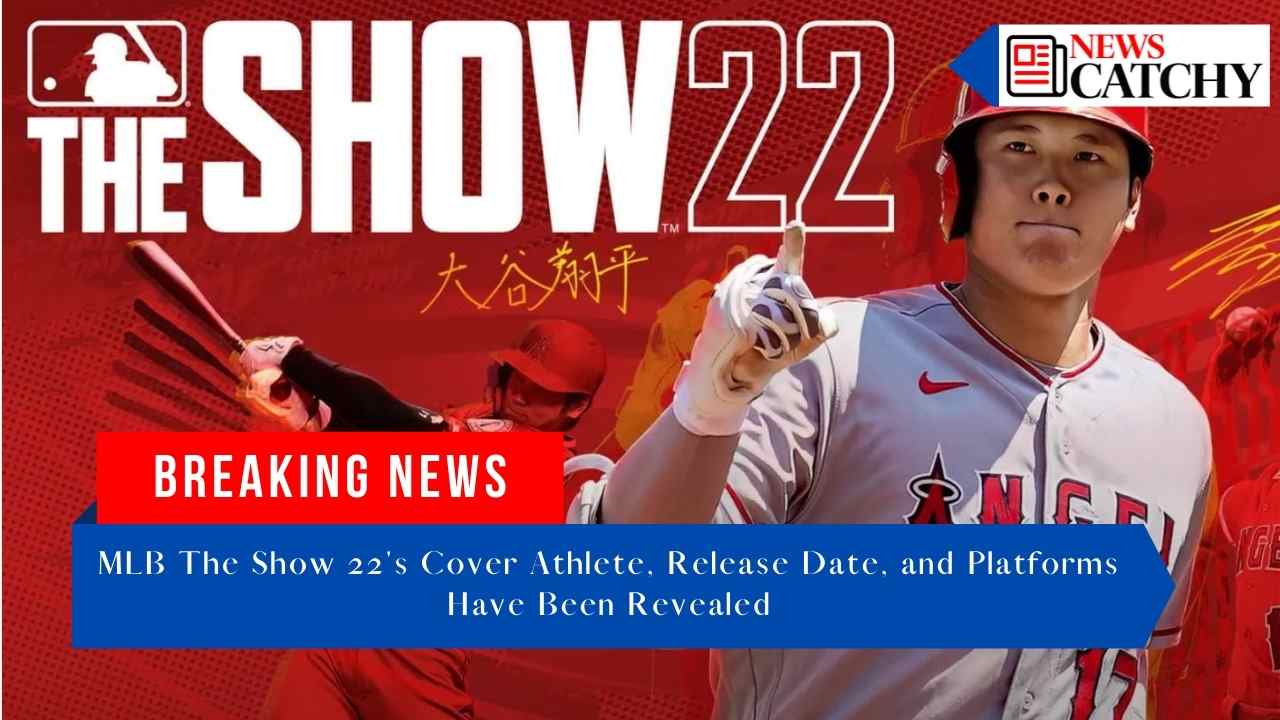 MLB The Show 22 Platforms
MLB The Show 22 will support cross-platform play, and cross saves and cross-progression across all three platforms. This means players can square off against each other irrespective of what platform they are playing on. Cross will allow players to transfer a safe file for Road to the Show or Franchise mode to a separate console. Additionally, the cross-progression will enable players to earn and use any made content on any platform or generation, except next-gen specific features.
All three versions of the show will feature a cross-progression, meaning that any content that a player earns in Diamon Dynasty or Road to the show can be transferred.
Speaking of this, it sounds like MLB The Show 22 will once again have features exclusive to PS5 and Xbox Series X|S. Sony did not get into much specifics, but it looks like the Switch will eventually be considered as a part of the last-gen family, so we probably should not expect Stadium Creator.
Last year, MLB The Show 21 broke new ground for sports gaming by introducing cross-play and cross-platform progressions across both Xbox and Sony platforms.
This year they take that pride even further, as MLB The Show 22 hits Nintendo Switch for the first time in the history of the franchise.
We also learned that MLB The Show 22 will hit Xbox Game Pass on Day One, a huge confirmation that Sony San Diego saw success last year by unleashing the Show 21 to Game Pass at launch.
It is still unclear how Sony will handle the rosters. Perhaps whatever businesses and signings have been made will be reflected in the game at launch, with any additional roster moves after the lockout ends being added via an update.
Rawson Marshall Thurber To Spearhead Flagship' Dungeons & Dragons' TV Series For eOne
We have still got plenty more to learn, and that begins with the Collector's Edition Reveal scheduled now for Wednesday, February 2, 2022.
We are more likely to learn of an epic legend getting to grace this year's Deluxe option, and we should get news about whether Early Access will return for those who have purchased the Collector's Edition of MLB The Show 22.
Sony has also hinted that they will be revealing more of MLB over the next couple of weeks. Feature Premieres will be shared across social media channels like Twitch, Facebook Live, and YouTube, while each show's episode schedule and additional information are still to come.