After an emotional reunion that viewers got to witness on screen, Kirsten, played by Mackenzie Davis and Jeevan, played by Himesh Patel, have reached the end of their journey on Station Eleven. The HBO Max series, which was adapted from Emily St. John Mandel's 2014 novel of the same name Station Eleven, aired its Season 1 finale on Jan. 14.
Although the network has not recently made any official announcements, it's highly improbable that the show will return for a second season.
Right from the beginning, Station Eleven was billed as a miniseries. While it is pretty evident that it could take the route of White Lotus and Big Little Lies, which are two other notable HBO shows initially intended as one-season projects that have continued anyway, the story of Station Eleven covers most of the events from the book.
A couple of changes had been done that were very different from the book. For instance, Jeevan (Himesh Patel) has a much more influential role than the original story. In the book, he helps Kirsten (played by Matilda Lawler and Mackenzie Davis in the show) locate an adult on the play night and never seem to see her again. Tyler, who is also known as the Prophet, happens to meet a much different fate. In the book, the Prophet is painfully killed by his followers.
Paramount Dropped a New Trailer of Halo TV Series to Announce Release Date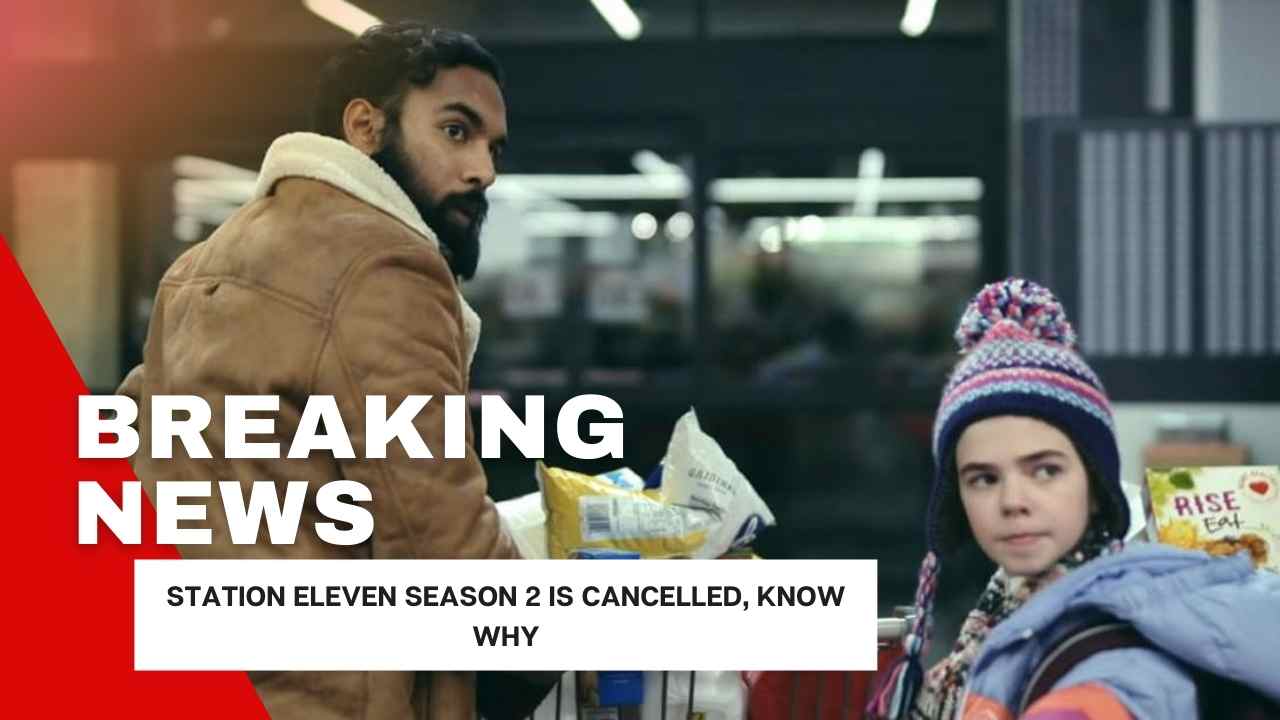 The HBO series takes a more subtle approach as he and Kirsten form an unlikely alliance and bond over their shared love for the Station Eleven comic, eventually painting him less as an explicit villain and more as a tortured antagonist in the series. We are yet to see him transform and adapt to a new personality with the highly probable change of events as the show proceeds.
In a pretty recent interview with Bustle, Mandel remarked that she was relatively handed off with the series. She also added that she had been friends with showrunner Patrick Somerville (The Leftovers) before working together. She was happy to sign off when he proposed departures from the source material, which were primarily over text. "He came to me pretty early on from the show's production and said, 'I want to change the background of the show from Toronto to Chicago.' I was fine with it,'" Mandel said. "I don't remember if he cleared the Kirsten and Jeevan plotline with me, but for the record, I really love it."
Somerville helming the Station Eleven adaptation freed Mandel to write her next novel, Sea of Tranquility, a story of time travel that spans from British Columbia in 1912 to an outpost on the moon in 2041 and follows the interconnected lives of multiple characters. "There is definitely something about being stuck in your apartment and locked down that makes you want to go to the moon, or maybe that is just me," Mandel articulated Bustle of writing the book during the 2020 lockdown.
The movie title, Sea of Tranquility, is set for a grand release in April 2022. Mandel has not yet communicated or showed any interest in revisiting the world of Station Eleven in another book. Still, it's possible one of her other novels could get the adaptation treatment. Beyond that, whether or not Station Eleven continues will depend on if Sommerville and the team feel there is more story to uncover.
Fans who have binge watched the first season are keen to know when the next part will release as there is so much more to uncover and discuss. We truly cannot wait for Kristen and Jeevan to conclude their happy journey together.