Before we delve into what the fuss is all about, it is essential to know what stimulus checks are. 
Understanding Stimulus Checks
A taxpayer receives a stimulus check from the U.S. government. Stimulus cheques are intended to strengthen the economy by providing extra spending money to consumers. This money is given to taxpayers to increase consumer spending and income at merchants and manufacturers, boosting the economy. Several times, stimulus cheques have been issued to U.S. taxpayers. The amount of these checks varies depending on the taxpayer's filing status. 
Strategy Shift: Biden Confronts Trump Head On After Year Of Silent Treatment
So, What Is Going On In The U.S.?
Even though three rounds of stimulus checks have already been provided to assist the American people in dealing with inflation and social difficulties resulting from the COVID-19 outbreak, another tab is required for Social Security recipients.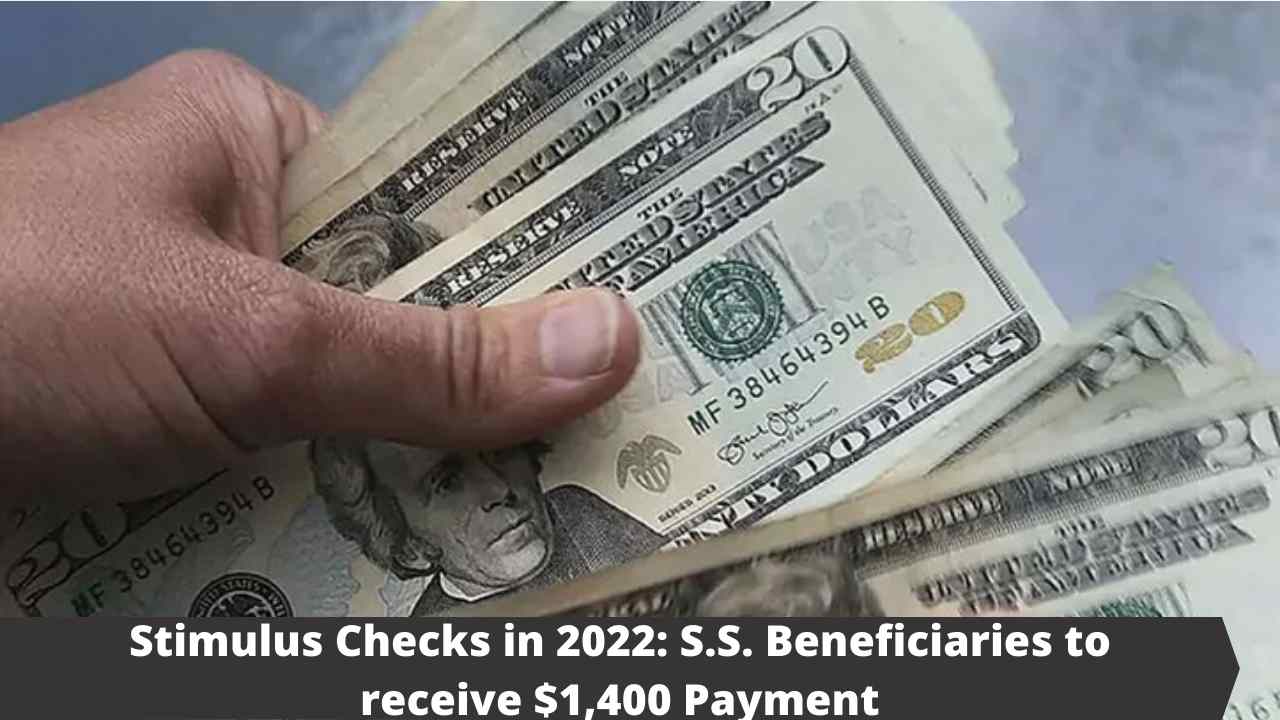 With the country at risk of economic troubles due to the Omicron variant virus outbreak that has swept across the country, stimulus checks for elders are a top priority.
The Senior Citizens League (TSCL) has been lobbying Congress for another one-time $1,400 Social Security stimulus payment for seniors since the beginning of 2022. This is due to the ambiguity that has arisen in the United States due to an increase in COVID-19 infections with the appearance of the novel Omicron strain. With a quick transmission rate, the new COVID-19 version of Omicron alarmed financial markets initially, but early studies have soothed them a little as this disease looks to be less severe overall. However, this variant is rapidly spreading across the United States. As a result, the likelihood of more stimulus checks has risen as the risk of severe economic problems looms. The payment would function as a fourth stimulus check (in 2022). 
The Cost-of-Living Adjustment (COLA) for 2022 will be the largest in four decades, putting many seniors in a higher tax band. As a result, the stimulus check is intended to assist in covering the higher expenditures.
COLAs have raised Social Security payments by 55 percent in 21 years, hurting seniors since total expenditures outpace COLA increases, as indicated by the fact that housing and healthcare prices have climbed by 118 percent and 145 percent, respectively, in that time.
A New Wave of Stimulus Checks, According To Rick Delaney
"We've heard from thousands of them [seniors] who have exhausted their retirement savings," said TSCL Chairman Rick Delaney. "Many have written to us that 'our government has forgotten about us.' A $1,400.00 stimulus check for Social Security recipients could be a way to get extra non-taxable income to them."
Over 95,000 individuals have joined a TSCL petition concerning the $1,400 check for Social Security recipients, so the pressure is mounting.
Prices are skyrocketing across the United States, with the Bureau of Labor Statistics revealing that since October 2020, customers have paid an average of 6.2 percent more across the market. Food expenses have increased by 5.3 percent, while energy costs have increased by more than 30 percent.
How Do Social Security Recipients Get Their Stimulus Checks?
On Friday, November 19, the House of Representatives passed the Build Back Better Act, which includes certain benefits for seniors but no mention of a stimulus payment.
Medicare will be expanded to include hearing services, and the government will have additional negotiation power with pharmaceutical corporations, but this law is expected to pass this year. This is due to the fact that Democratic Senator Joe Manchin has stated that he would not support the Build Back Better measure, leaving millions of Americans in the lurch. Progress is anticipated this year, along with the $1.9 trillion.