The Writers Guild of America reportedly rejected a plea for a dispensation to allow this year's gala to be telecast as originally scheduled on June 11. As a result, the 2023 Tony Awards are in limbo. The transmission of the theater's biggest night won't air on CBS or stream on Paramount+ due to the writers' strike, according to The Hollywood Reporter on Friday.
Because no contract had been approved by May 1 of this year, the labor organization that represents more than 1,000 writers who work in film, television, journalism, and internet media, went on strike. The MTV Movie and TV Awards have undergone alterations since the strike started on May 2.
The Tony Awards Management Committee has scheduled an emergency meeting for Monday to decide which of the two possibilities is the best course of action in light of this. According to the New York Post, the first option would be to preserve the June date and invite nominees and media to an informal dinner or press conference that wouldn't be broadcast on television.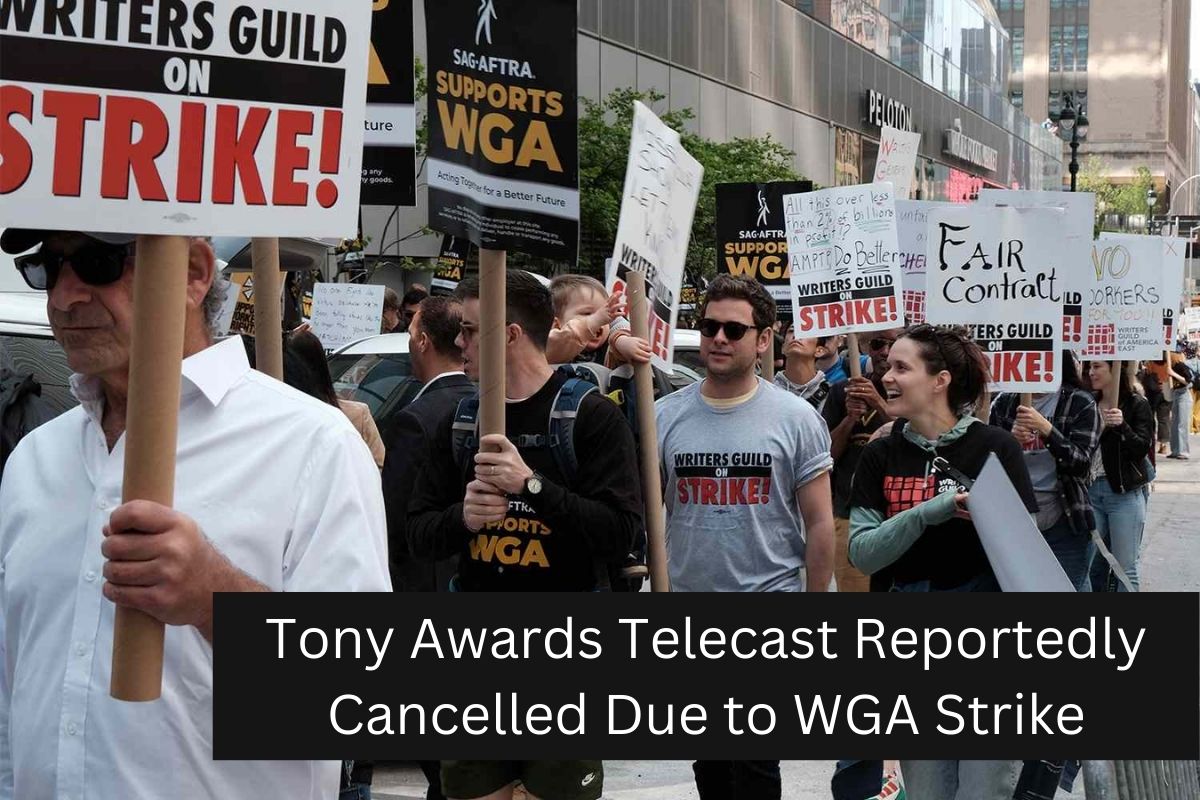 The other option is to delay the show until the strike is over and resume it when the awards can be telecast. According to Deadline, this year's host, Ariana DeBose, would continue to serve in that capacity even during a ceremony that was trimmed back. DeBose, 32, presided over the event the year before.
Here, you can see the most recent Celebrity news:
"I hope that anyone and everyone concerned about Broadway's biggest night of the year will pledge support for the WGA and join us in demanding that the AMPTP give their workers as much consideration as they devote to executives and shareholders," Equity President Kate Shindle said to Deadline on Wednesday.
The 76th Annual Tony Awards, which are typically hosted at Radio City Music Hall, were scheduled for a June 11 transmission at the United Palace in New York City's Washington Heights. According to Deadline, the live broadcast of the ceremony might endanger Broadway productions that depend on the yearly CBS broadcast for important national exposure to ticket sales.
You may also view the most recent news about Celebrities below:
When the clock struck the deadline, all late-night talk shows, including The Tonight Show Starring Jimmy Fallon, Jimmy Kimmel Live!, and The Late Show with Stephen Colbert, ceased production. Other programs also stopped airing, including Real Time With Bill Maher on HBO. The View and other daytime talk shows are moving forth despite a warning that their formats might change without their writers.
Stay Connected With newscatchy.com