Country music icon Dolly Parton will work on her debut rock album with some well-known musicians. Rockstar, a 30-track album released on November 17 featuring Sir Elton John, Sting, Sir Paul McCartney, and Sir Ringo Starr, will also include other notable performers.
"I'm so thrilled to present my first Rock and Roll album finally, Rockstar," stated Parton, 77. "I feel incredibly proud and fortunate to have collaborated with some of the best and most recognizable artists and vocalists of all time. Singing all the timeless songs on the album was a thrill beyond words.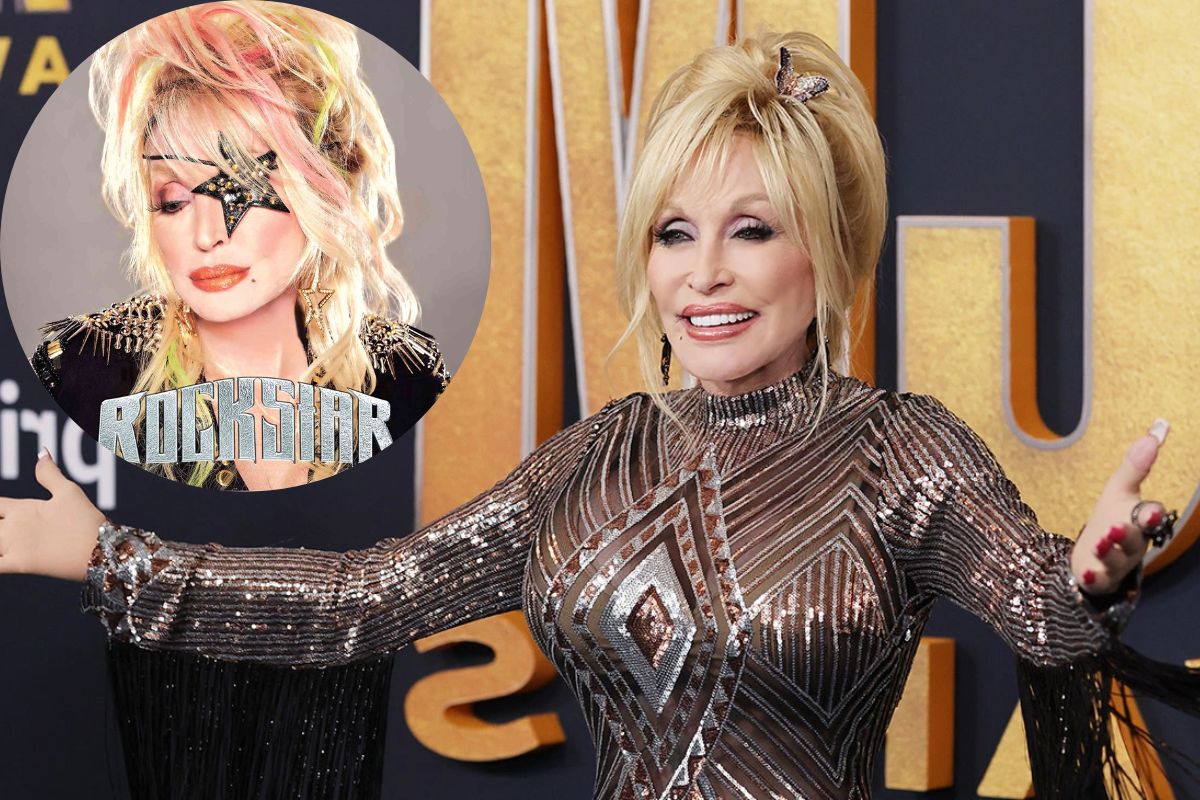 I sincerely hope everyone will find the CD as enjoyable to put together as I have. The album will include classic versions and was motivated by Parton's entry into the Rock & Roll Hall of Fame in 2022.
Additionally, you can view the most recent news below:
After accepting the prize, Parton said she needed to "earn the right" by creating a rock song album. On November 30, she announced the album on The Tonight Show Starring Jimmy Fallon, and this week, the tracklisting was made available.
You may also view the most recent news about Celebrities below:
What is the rock album by Dolly Parton's track listing?
On May 11, Parton will release the lead track from her 49th album, Rockstar, titled World on Fire.
On November 17, Rockstar will be made available through Butterfly Records.
Here is the full list:
"Rockstar" (with Richie Sambora)
"World on Fire"
"Every Breath You Take" (Sting; with Sting)
"Open Arms" (Jonathan Cain and Steve Perry; with Perry)
"Magic Man" (Ann Wilson and Nancy Wilson; with A. Wilson and Howard Leese)
"Long As I Can See the Light" (John Fogerty; with Fogerty)
"Either Or" (with Kid Rock)
"I Want You Back" (with Warren Haynes and Steven Tyler)
"What Has Rock and Roll Ever Done for You" (with Stevie Nicks and Waddy Wachtel)
"Purple Rain" (Prince)
"Baby, I Love Your Way" (Peter Frampton; with Frampton)
"I Hate Myself for Loving You" (Desmond Child and Joan Jett; with Joan Jett & The Blackhearts)
"Night Moves" (Bob Seger; with Chris Stapleton)
"Wrecking Ball" (Cirkut, Lukasz Gottwald, David Kim, Maureen McDonald, Stephan Moccio and Sacha Skarbek; with Miley Cyrus)
"(I Can't Get No) Satisfaction" (Mick Jagger and Keith Richards; with Brandi Carlile and Pink)
"Keep On Loving You" (Kevin Cronin; with Cronin)
"Heart of Glass" (Debbie Harry and Chris Stein; with Harry)
"Don't Let the Sun Go Down on Me" (Elton John and Bernie Taupin; with John)
"Tried to Rock and Roll Me" (featuring Melissa Etheridge)
"Stairway to Heaven" (Jimmy Page and Robert Plant; with Lizzo)
"We Are the Champions" (Freddie Mercury)
"Bygones" (with John 5, Rob Halford, and Nikki Sixx)
"My Blue Tears" (Parton; with Simon Le Bon)
"What's Up?" (Linda Perry; with Perry)
"You're No Good" (Clint Ballard, Jr.; with Sheryl Crow and Emmylou Harris)
"Heartbreaker" (with Pat Benatar and Neil Giraldo)
"Bittersweet" (with Michael McDonald)
"I Dreamed About Elvis" (with The Jordanaires and Ronnie McDowell)
"Let It Be" (John Lennon and Paul McCartney; with Mick Fleetwood, Frampton, McCartney, and Ringo Starr)
"Free Bird" (Allen Collins and Ronnie Van Zant; with Artimus Pyle and The Artimus Pyle Band, Gary Rossington, and Van Zant)
Stay Connected With newscatchy.com