BTS' Jimin Merch has taken over social media handles like a storm as the Maknae of BTS has announced to drop his own designed Merch for the ARMY and everyone alike! On January 15, HYBE MERCH posted to its official pages about the launching of self-made Merch by Jimin, which consists of two different objects and is very much related to the band member, and everyone has gone gaga ever since.
The BTS vocalist announced this expedition through various promotional posts, including Jin and Suga and posing as models for the new merch. BTS' Jimin Merch also had an exceptional character inscribed on it. What is it?
Read on to find out more!
Where to get the BTS' Jimmin Merch?
You are very excited to see Jimin's very own merch getting released and make up your mind to get it, but wait, where are you going to find it?
The official BTS' Jimin Merch will be available to purchase for ARMY on the Weverse Shop. You can access the shop by downloading the Weverse app on the play store and AppStore.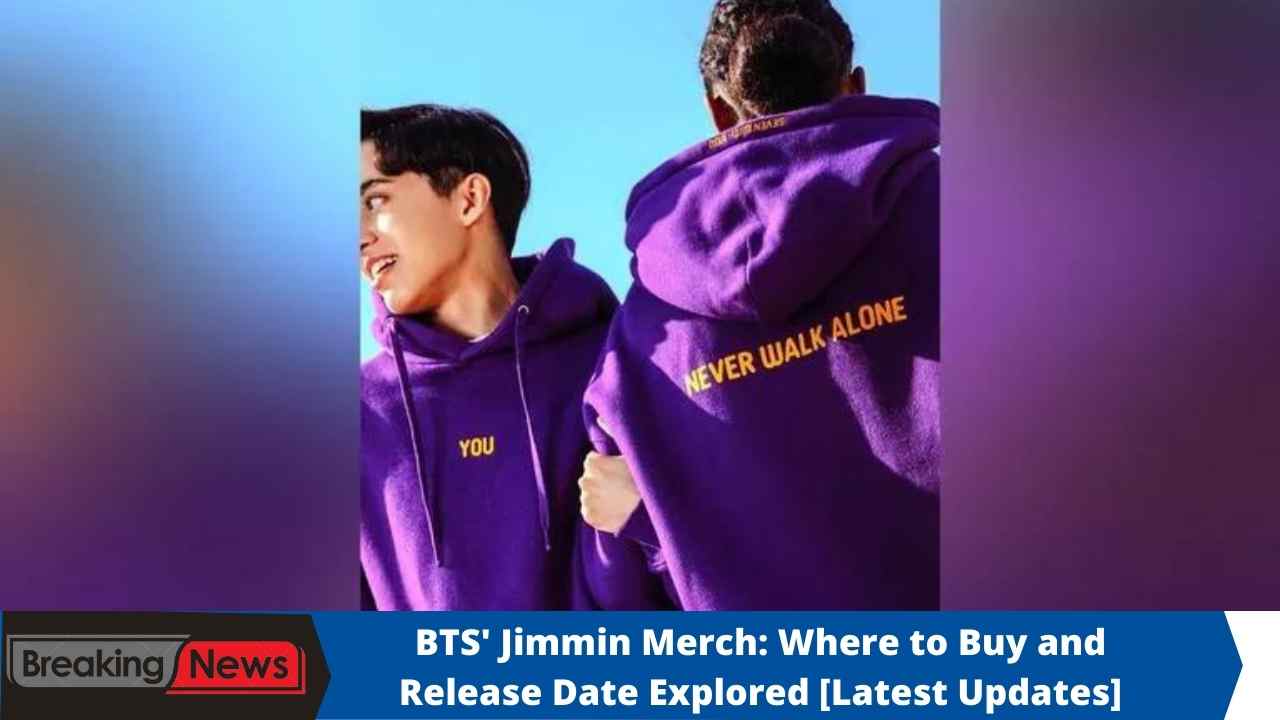 We can assume that the sale of the mech will be at lightning speed because of the craze of the artist amongst the fans.
When to get the merch?
The merch collection will be launched and made available to buy for those who'd like on January 18 at 11 am KST. Fans from other regions will have to purchase at the given time corresponding to their timezone as per KST.
What is in the BTS' Jimmin Merch?
Artists have often launched their merch for several years now, and this time, our Jimin steps into the game. This BTS' Jimin Merch has two items in it, namely, a hoodie and earrings. As ARMY will know, Jimin loves both of these, and he also stated a reason as to why he chose these products.
Jimin mentioned through a promotional video how he loves to wear earrings. He wears them all the time, thus choosing earrings to be a part of the merch for his fans and, he decided on a hoodie because mostly, people wear a hoodie and Jimin mentioned how everyone wears a hoodie, so now both fans and Jimin will wear a hoodie together, and this just made our heart swell with love!
The hoodie in the collection is a purple colour with With You and YOU NEVER WALK ALONE written on it. The colour choice here doesn't come across as a surprise as ARMYs know that purple means love, trust, and belief. The With You purple hoodie will remind the wearer every time that Jimin loves them, and they are in it together. The next item in this merch collection is a pair of sterling silver Red Carving earrings. He was also sporting these silver earrings at an event, which was an absolute statement.
This launch will be Jimin's first product in this merch venture. The BTS' Jimin Merch has a unique character printed it, and the reason behind it will melt your heart! The strings of the purple hoodie has the number 13 printed on them, and he mentions how the number is lucky for him, and it also stands for his birthday and BTS's debut date!
Fans have shown an overwhelming love and support towards the artist's new upcoming collection.
How much is the BTS' Jimmin Merch?
The price of the earrings are $69.67, and the hoodie is $91.97 as per Weverse: Global.
Can I get the BTS' Jimmin Merch now?
Robert Glasper Unveils Black Radio 3 Album Tracklist And Release Date
Unfortunately, there is sad news for those who still didn't know about the news because Jimin's merch got sold out literally within seconds! Fans have left him awe-struck with how fast the merch got sold out, with pages still showing 'coming soon to 'sold out' while Jimin was announcing the collection launch. The race for this collection was very tight, and those who could get a hold of the merch are indeed very, very lucky.
But don't be disheartened! BTS will be coming out with a merch collection from other members, as HYBE has announced. Maybe you will get lucky the next time?
Till then, remember to keep an eye out for the following big announcement, for it will take mere seconds for the next fantastic merch to get out of your grab!