On March 8, 2023, at midnight JST, the next chapter of Chainsaw Man will be released after a two-week break. Viz Media's site, Shueisha's MANGAPlus, or the Shonen Jump+ app are all places fans can access the issue.
Asa Mitaka's friendship with Denji ends in Chainsaw Man chapter 122, setting the path for her romance with Hirofumi Yoshida. After the events of the last chapter, it seemed likely that both Asa and Yoru would make love overtures towards him. And then there was Nayuta's warning to Denji about the Devil making an appearance.
Many things will start to clear in this chapter, but not everything will be revealed. Fans can expect to learn more about this new Devil that has shown up and sees its powers in action.
The New Devil In Town Is Discussed In Chainsaw Man Chapter 122
The leaked chapter 122 of Chainsaw Man suggests that Fami and Yoshida will debate an urban tale about a Nostradamus Prophecy that predicts the end of humanity.
Readers can anticipate additional information from the last chapter regarding the new Devil and the mangled corpse. Even though the new Devil's name won't be disclosed for a while, people are already guessing, with Doppelganger Devil and Death Devil being the most popular choices.
What Can We Look Forward In The Next Chapter
In the first scene of this chapter, Fami places a massive order at the same restaurant where Yoshida has previously taken Denji. Yoshida warns Fami that he must slow down because the high cost is falling on him. Fami reacts to Yoshida's criticism of her lame alias by saying she doesn't mind if people discover the truth about who she is.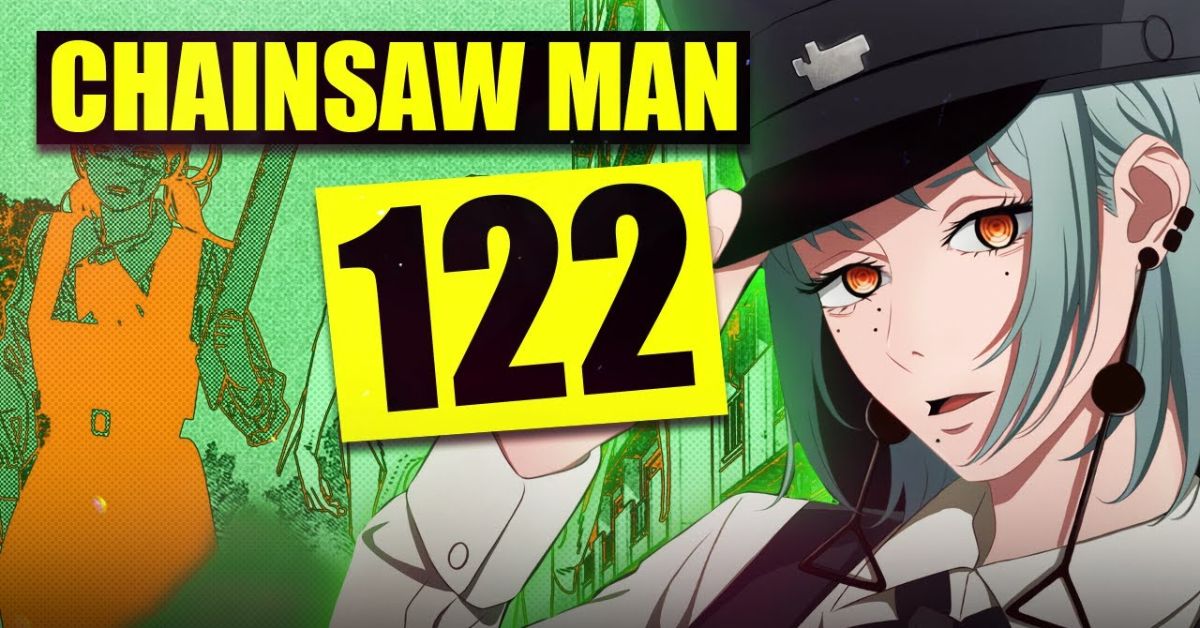 Yoshida then informs Fami of the "Prophecy of Nostradamus," which predicts that humankind will perish in July 1999. While most people ignored it, the Department of Public Safety took it seriously and ultimately required 30 inmates to sign contracts with the Future Devil as a condition of their release. For an undisclosed sum, the inmates were told that 23 out of 30 would die in July 1999.
Here Is A Quick Recap Of Chainsaw Man Chapter 121
Asa Mitaka drew this conclusion since she and Hirofumi Yoshida were seen having coffee and chatting in the previous episode, and Asa believed that Yoshida liked her. After cautioning her to stay away from Denji, Yoshida left, realizing this was not the case. Asa turned around in disappointment after seeing a man lying on the ground with his body contorted.
Meanwhile, Nayuta had spotted a particularly vicious Devil and talked Denji into going after it. Denji agrees with her when she says that his love as Chainsaw Man would surpass anything he could get from a girlfriend.
Release Date And Time Of Chainsaw Man Chapter 121
Fans anticipate the next chapter after the events of this one when the vile-smelling Devil was teased. As of the following times (in their respective time zones), you may expect to read Chainsaw Man Chapter 122.
Pacific Standard Time: 7 am, Tuesday, March 7, 2023
Eastern Standard Time: 10 am, Tuesday, March 7, 2023
Greenwich Mean Time: 3 pm, Tuesday, March 7, 2023
Central European Time: 4 pm, Tuesday, March 7, 2023
Indian Standard Time: 8.30 pm, Tuesday, March 7, 2023
Japanese Standard Time: 12 am, Wednesday, March 8, 2023
Australia Central Standard Time: 12.30 am, Wednesday, March 8, 2023
If you like reading our articles, bookmark our page, never to miss new updates about the latest news.