The son of Big Meech is playing him in the latest Starz crime show "BMF". He revealed in an interview that it is an honour for him to star as his own father, but he was afraid that he wouldn't be able to do justice to the character. 
Lil Meech's actual name is "Demetrius Flenory Jr." He is the son of a notorious drug dealer. 50 Cent is the executive producer of the show based on Big Meech's life and his BMF empire. The show premiered back in 2021, and its second season is all set to release in 2022. So, yes, Lil Meech's acting was indeed phenomenal. That is why the streaming site renewed it even before the show's first season premiered. 
Strategy Shift: Biden Confronts Trump Head On After Year Of Silent Treatment
The most exciting part of Lil Meech's casting is that he wasn't ready for BMF at all. It was 50 Cent who put him into acting classes for almost two years. And it turns out he had the skills, but all he needed was some polishing. After all, who could play Big Meech better than his own son! Hats off to 50 Cent for this supreme tactic. This also shows how committed he is to this project. 
It was an exciting and emotional journey for Lil Meech. In his words: "We actually got to walk the same steps my dad and my uncle walked. My grandma was on set crying, so we knew we were doing it right."
Donald TrumP sells a tee-shirt mocking Alec Baldwin's fatal shooting
According to him, the most challenging part was talking to his dad about all the events of his life. Unfortunately, to play the character well, he had to go through this painful process. Lil Meech, along with Da'Vinchi, played the dynamic duo of the notorious Flenory brothers.
BMF stands for Black Mafia Family, which was managed by two brothers for almost more than ten years! As the show is based on actual life events, the audience expected a lot from the cast. And Lil Meech being a fresh actor, did not know how to deal with pressure. But other experienced actors helped him get through this process. He himself admitted that other cast members were quite considerate towards him, which helped him a lot with the character.  Russell Hornsby, Michele White, Wood Harris, Snoop all were there in the show. 
In the words of Lil Meech: "This is like life or death for me; I feel like that's how serious I take it … not even more so with the job itself, just so with me telling the story right because he's still in jail … he got taken away from me so young and missing my whole teenage childhood, so, it's like, I want people to know the real him and that's all he wanted people to know was the real him."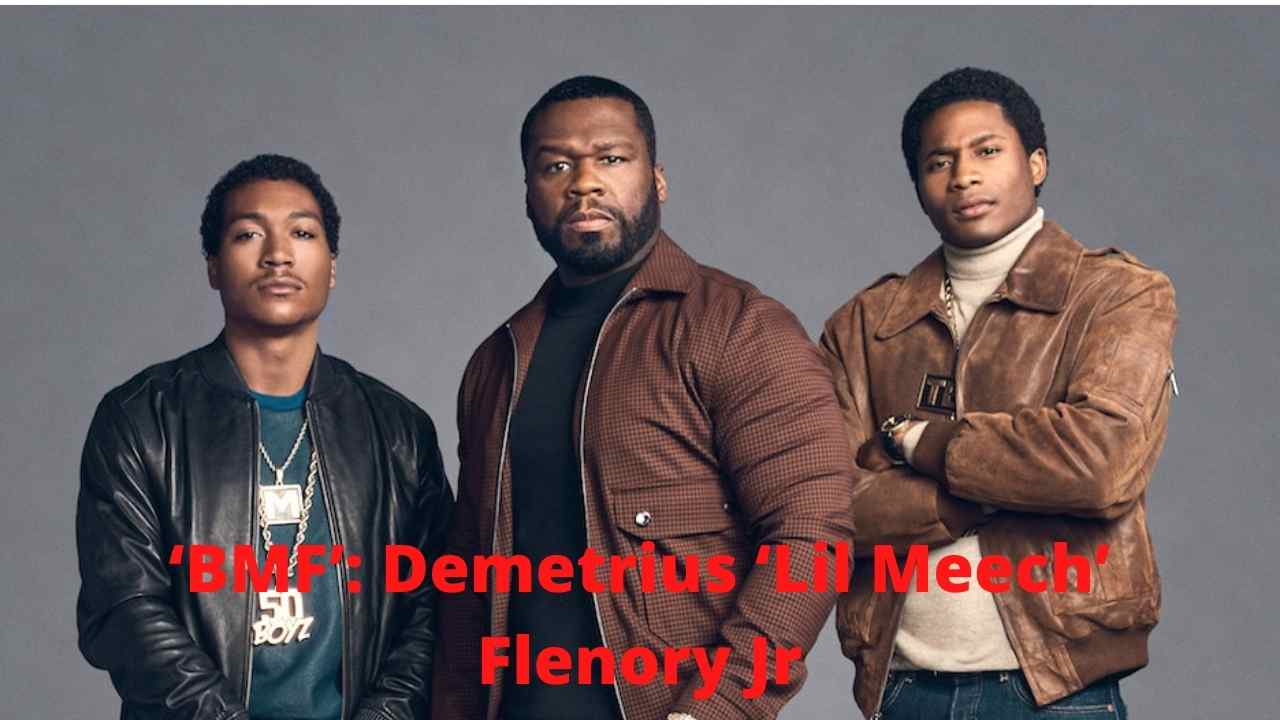 Lil Meech also appreciated 50 Cent for having faith in him. No one believed that he could pull off such a challenging role with zero prior experience. But 50 Cent saw his potential and gave him the hope he needed. Lil Meech refers to him as his "brother and mentor".
If you are interested in knowing more about the story of the Flenory brothers, you can stream the first season on Starz Play Amazon Channel!