Elon Musk stole the limelight again with his latest Tweet. In which he's asking the users if they're tired of Android & iOS? He then announces that Elon OS will be out soon. Tesla's rumoured to launch its much-awaited smartphone Pi, and Musk's recent tweet depicts that it's going to come out soon.
What's all the hype about? Let's take a look. Is Pi going to work on Mars as Tesla Claims?
Read on to know all about it:
According to reports, the Model Pi phone will be officially released by US-based EV maker Tesla later this year. However, it's unclear when the tech rumour mill is awash with Pi's talk.
According to devdiscourse.com, Elon Musk did not pass on 2021. People ask in search engines every day – Is Tesla releasing a phone? Musk's phone will be available soon."
Rumours say that the Tesla Model Pi will have four cameras, solar charging, and a skin that changes colour in a futuristic design, in addition to its Starlink satellite connectivity.
A Lot
Although speculation abounds, there are numerous unanswered questions: What would it retail for? Will it have a SIM card? How much will Starlink cost per month? Can I get one without first buying a Tesla EV?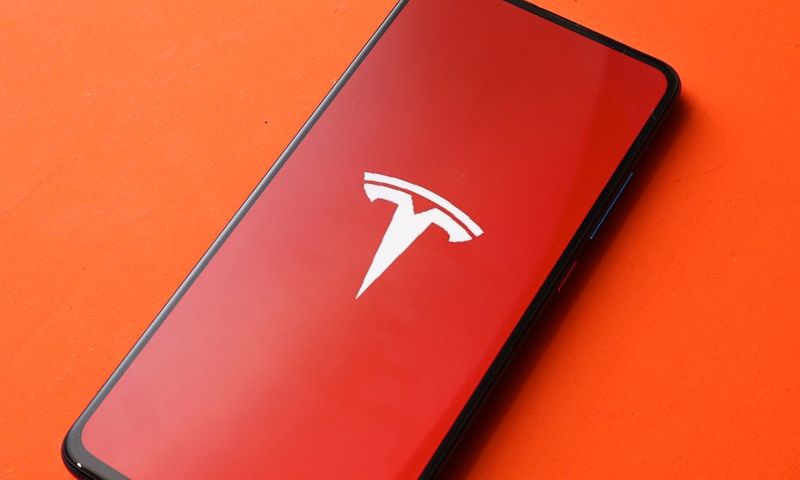 A Phone Around the World?
Tesla has been rumoured to be developing a smartphone after world-renowned design studio ADR revealed concept images (in a video). So the question is: will Tesla go after the iPhone – or will it invent an entirely new market segment, such as the satellite phone that can work where traditional WiFi or 5G services are unavailable, and that can mine cryptocurrencies anywhere, including on Mars?
Phones With Neuralink
A brain-phone interface from Neuralink is also rumoured for the Model Pi. Musk's company develops ultra-high bandwidth brain-machine interfaces that connect humans and computers.
Closely Monitored
Secrets surrounding the release date are closely guarded. Starlink antennas are unpacking. With high-speed connectivity anywhere, a smartphone eliminates the need for a terrestrial connection. Some tech publications have published images of the new device from the EV maker, including information about what it can do.
The Transition to 5G
Since Alexander Graham Bell patented his phone in 1876, the phone has come a long way. In 2021, the total global 5G smartphone production will reach 500 million. Furthermore, the 5G penetration rate will rapidly rise to 37%. According to TrendForce, Samsung, Apple, Xiaomi, OPPO, Vivo, Huawei, and Transsion will be the top 7 global phone manufacturers in 2021. These seven companies will hold about 80% of the worldwide market. An affordable satellite phone, however, may disrupt this market.
The project includes
Elon Musk's Starlink project is one of his most essential pet projects, and it suits ideally suited for next-generation smartphones. Tesla also has close links with SpaceX, a private satellite launcher that aims to land humans on Mars. The Starlink project seeks to build a network of low-orbit satellites to provide easy Internet access anywhere on the planet, eventually sending more than 40,000 satellites into low-Earth orbit; it has enrolled more than 500,000 people. 
If it does come out, we are widely expecting support for Starlink on the Tesla Pi phone. According to space industry observers, over 1,600 Starlink satellites are currently orbiting, making it the world's largest artificial constellation. Moreover, the number of launches will continue to grow as reusable rockets make launches even cheaper.
Is there a phone for Mars?
Rumours persist that the phone will have a Starlink connection. By definition, then, the phone would work on Mars, too, and communicate with Earthlings.
Is it Rocket Science?
Even if making smartphones proves to be as challenging as rocket science, Tesla is a tech innovator closely related to Space X, today one of the most advanced space companies and the first company to use reusable rockets that land vertically on the ground and sea drones.
News From the Tech Media
Chinese media is also abuzz with rumours about the new gadget. You can regard Tesla's latest smartphone as a "real gadget revolution" upon its release, capturing a high level of desire, according to the Chinese edition of MyDrivers. There are no satellite phones on the market at the moment.
NO, It Isn't the First Sattelite Phone
In contrast to satellite phones like Thuraya and Iridium, Tesla's Model Pi will not be the first. However, it will be the first satellite phone compatible with StarLink, a communications satellite constellation under development by Space X to deliver high-speed Internet even to remote areas. Low-latency satellites will provide 200 Mbps upload/download speeds, unlike low-earth-orbit satellites.
1 Trillion Dollar Giant
Tesla is no longer an outlier in the auto industry, as it became the first automaker to hit $1 trillion in market capitalization, and it reached that milestone the fastest. However, the journey is just beginning, say many analysts, as robotaxis powered by artificial intelligence will revolutionize the way people move, creating a new, multi-trillion-dollar market.