The competition between Portuguese Cristiano Ronaldo, who recently returned to Manchester United, and Argentine Lionel Messi, who recently joined Paris Saint-Germain, still exists, this time in a different kind of race.
And Cristiano Ronaldo broke Messi's number in the number of likes for a sports post in the history of the social networking site "Instagram".
Ronaldo's post on "Instagram", in which he announced that he was waiting with his life partner, the Spanish model, Georgina Rodriguez, for the birth of twins, had more than 26,868,000 followers on his page in less than 24 hours, which more than 360 million people follow, And the most followed in the history of the application.
View this post on Instagram
Ronaldo broke the record for Lionel Messi's post, who posted a photo on his page in mid-June while embracing the "Copa America" ​​and attached it to the phrase: "What a beautiful madness!!! This is amazing. Praise be to God!!! We are heroes!!! After the celebrations of "The Flea" and his companions crowned "Tango" with its first title in the "Copa America" championship in 28 years and the 15th in its history, the number of fans of Messi's image with the cup after five full days reached 19.7 million people, through his account that he was following At that time, more than 232 million people around the world.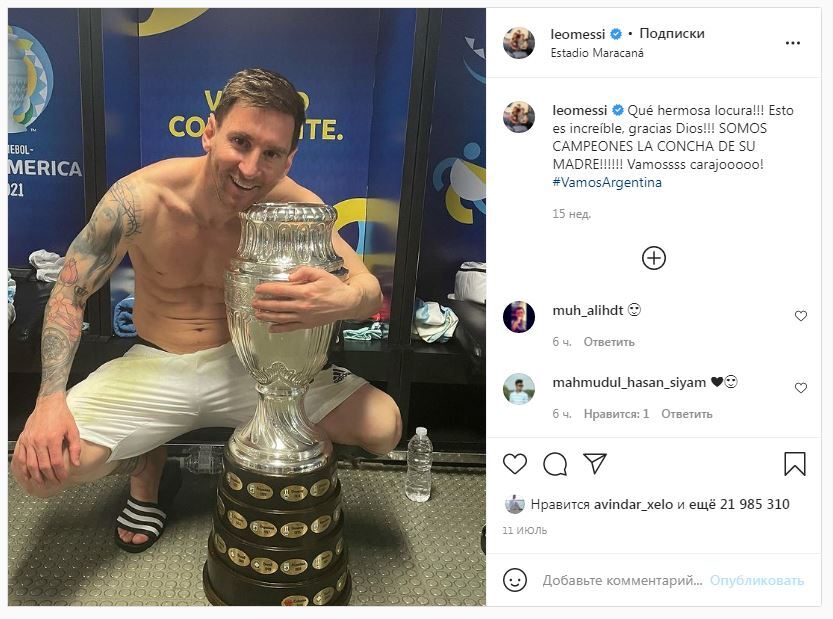 The number of fans of Messi's post since then until now (about four months) has reached 21 million and 985 thousand people through his account, which has increased the number of followers to 278 million people around the world, that is, less than about 5 million fans of Ronaldo's post in just less than 24 hours.