The United States announced that it had imposed a new package of sanctions on several individuals and companies in Iran, claiming that they support the Revolutionary Guards' drone program.
The US Treasury said in a statement published today, Friday, that its new sanctions target "members of a network of companies and individuals that provide vital support to the drone program of the Iranian Revolutionary Guard and its Quds Force."
The statement indicated that the new blocklist also includes the commander of the drone command in the Aerospace Force of the Revolutionary Guards, Saeed Aghajani, blaming him for being behind the attack on Saudi Aramco in 2019 and the other that targeted the merchant ship "Mercer Street" in late July—off the coast of Oman, killing two of its crew. 
In addition to Aghajani, the new sanctions list includes three citizens and two companies in Iran.
The US Treasury held the Quds Force responsible for using combat drones or handing them over to Iranian-backed groups, such as Hezbollah, Hamas, Kata'ib Hezbollah, and the Houthis, as well as exporting them to Ethiopia, where "the aggravating crisis threatens to undermine the stability of the region in a way." broader."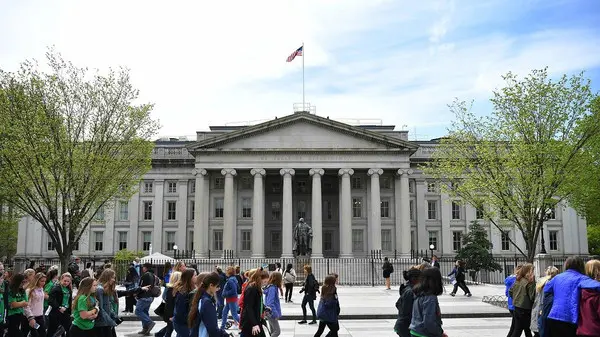 The statement indicated that combat drones were used in attacks on American soldiers and international shipping lines in the region, stressing that Iran's deployment in various parts of the Middle East threatens international peace and stability.
He continued, "Iran and its militiamen have used drones to attack US forces, our partners, and international shipping lanes, and the Treasury will continue to pursue Iran for its irresponsible and violent behaviour."