The Princess Diaries set a benchmark for all Disney movies at the time with a fan base worldwide who couldn't stop talking about the average teenager, aka Mia. She turned out to be the future Queen of Genevia. Part 1 was a huge success and stood out in the world of princess movies. While part 2 blossomed into an even more considerable success and opened the series to a whole new world of options. Even though it's been 17 years since part 2 was released, the rumour mill is back on for The Princess Diaries 3. And it's not just speculation made by fans or us! As it has been confirmed by the newly crowned Queen of Genevia, aka Anne Hathway herself. She said in an interview on Watch What Happens Live in 2019:
"There is a script for a third movie. There is a script. I want to do it, Julie [Andrews] wants to do it, Debra Martin Chase, our producer, wants to do it. We all want it to happen. It's just we don't want to do it unless it's perfect because we love it just as much as you guys love it. It's as important to us as it is to you. And we don't want to deliver anything until it's ready, but we're working on it."
So, now that we know there is a future for The Princess Diaries, we are sure you would want to know everything about it. From when it is released to has it began filming, here are all the details regarding the sequel that everyone worldwide is looking forward to.
The Princess Diaries 3 Renewal and Release Date
Even though Anne Hathway announced that part 3 would be there, there has been no official announcement by Disney +, the channel on which the series came to life. Moreover, in 2020, Julie Andrews told in a virtual interview: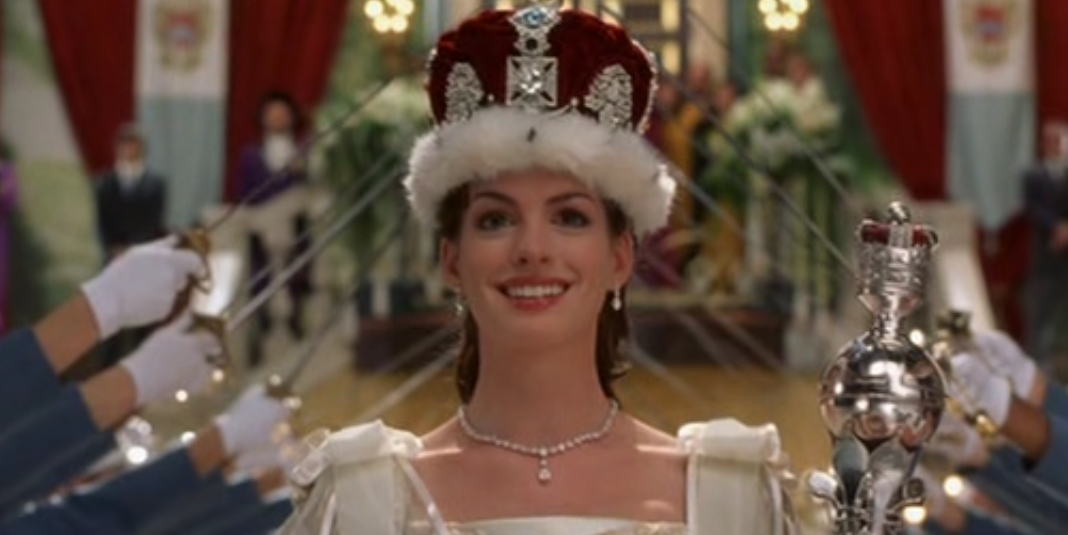 "It's long been talked about, but nothing sort of been on my desk or anything like that. I think I would [do it]. I'm getting old and cranky. I'm not sure if it's the right timing, but I think working with Annie would be lovely again, and I'm sure I'd be up for it. Let us wait for—if a script comes in, let's wait for that. Of course, we wouldn't have the wonderful Gary Marshall, who was the director. He's passed. And he was the nuts and bolts of it all."
This clearly shows that even though everyone from the fans to the cast is talking about part 3, nothing official has been done to date. However, we would ask you to keep your hopes high and keep wishing because The Princess Diaries 3 will release, just not very soon. Because not only is the cast ready to become a part of it, there is enough material for it. The movie series is based on books by Meg Cabot, who has written and released several books of a similar title. Although, the motion picture is quite different from the book. Now, we realise that the movie's old cast has busy schedules and are big names in the entertainment industry. So, getting them all together will be a difficult task, especially with covid 19. So, we think, considering everything, The Princess Diaries 3 will release sometime in 2024.
The Princess Diaries 3 Cast
The cast for the third part is going to be phenomenal. The old cast members have groomed as actors more now. And we are sure there are going to be some new additions to the threequel that will make the movie even better than parts 1 and 2. Here are a few members that we are sure will appear in The Princess Diaries 3.
Julie Andrews as Clarisse Renaldi

Anne Hathaway as Mia Thermopolis 

Chris Pine as Nicholas Deveareaux

Hector Elizondo as Joe

Heather Matarazzo as Lilly Moscovitz

Mandy Moore as Lana Thomas

Mindy Burbano as Anita Harbula

Patrick Richwood as Mr Robutusen

Mayor Willie Brown as himself

Larry Miller as Paolo Puttanesca

Fat Louie as himself
Besides them, any new cast members that we find out about, we will share them with you here!
Synopsis
The threequel can take any angle, especially with the number of possibilities after The Princess Diaries 2. According to us, part 3 will explore Nicholas and Queen Mia's love life after being crowned. After all, things are bound to change. We also think that part 3 will show how Mia takes on her new role as a Queen, especially after the first queen without a husband. But these are all just possibilities. Once we receive any word on the official synopsis, we will update this section.
Until now, no filming has begun, and no script has been officially finalised. But, Cabot herself has said that a script is ready and needs some final touches to be done. She has also said that part 3 will be a tribute to the late director of the hit movie series, Garry Marshall. Once all of this happens, we will let you know. So keep on checking for any new updates.