This Italian thriller mystery film, "7 Women and a Murder," is enjoyable enough to see but ultimately fails to make an impression. When patriarch Marcello is found dead with a knife in his back the morning before the family's annual Christmas feast, seven women with ties to him and the rest of the family are immediately suspected of murder. The plot of "7 Women and a Murder" tries to accomplish too much at times, with new elements being introduced seemingly to confuse the audience.
'7 Women And A Murder' Plot Summary: What Is The Film About?
On Christmas, Susanna, a young woman, travels back to her rural home from Milan so that her family can spend quality time together. When Susanna returns home, the new housekeeper, Maria, is the first person she encounters. Maria greets Susanna with a chilly greeting and introduces herself as the new maid. Slowly but surely, the remainder of the cast makes their appearances and meets the woman, one by one, almost mechanically.
Susanna's parents, Marcello and Margherita, are the family's breadwinners. Rachele, Margherita's mother, and Agostina, her spinster sister, have been long-term house residents despite having first lived there for a shorter time. Caterina, Susanna's younger sister and the household's youngest member is probably the only person more thrilled to have her back than anybody else. Since Susanna has seen that Marcello has yet to make an appearance, she has asked to go meet with him. Upon doing so, she learned that Marcello is currently resting in his bedroom due to his poor health.
Maria serves breakfast to Susanna, Caterina, Rachele, Margherita, and Agostina as they meet up with the rest of the family. The maid delivers Marcello's breakfast to his room after that and is taken aback by what she finds there. Her screams and subsequent report to her family members establish that Marcello was killed right there in his room by a knife to the back.
How Do The Seven Women Suspect Each Other Of The Murder?
In a film like "7 Women and a Murder," the idea is that the survivors begin to suspect one another. Typical of the subgenre, these individuals find themselves confined together while the looming threat of imminent death mounts. Without anything novel or surprising to offer, "7 Women and a Murder" follows a formulaic plot outline. The director attempts to inject comedy into the situation, most notably through the characters and their ridiculous responses to the absurd circumstances, but the results are largely unconvincing.
Like in every other film of a similar genre, the six ladies at Marcello's mansion when he was murdered are trapped inside when the killer strikes again because of the blizzard. The women try calling the police to report the murder but find out that all communication has been severed. One of them considers getting in their car and driving away but then notices that the cables under the hood have been snipped.
Sometime later, Maria decides to leave the house on foot, but she quickly returns to report that the main gate has been locked shut. The scenario is complicated further when a seventh woman, Veronica, enters the house and everyone immediately assumes she is the murderer. The new woman reveals that she is an old flame of Marcello's and that she received a call from an unknown woman inside the house, telling her that something had happened to her beloved and that she needed to come immediately.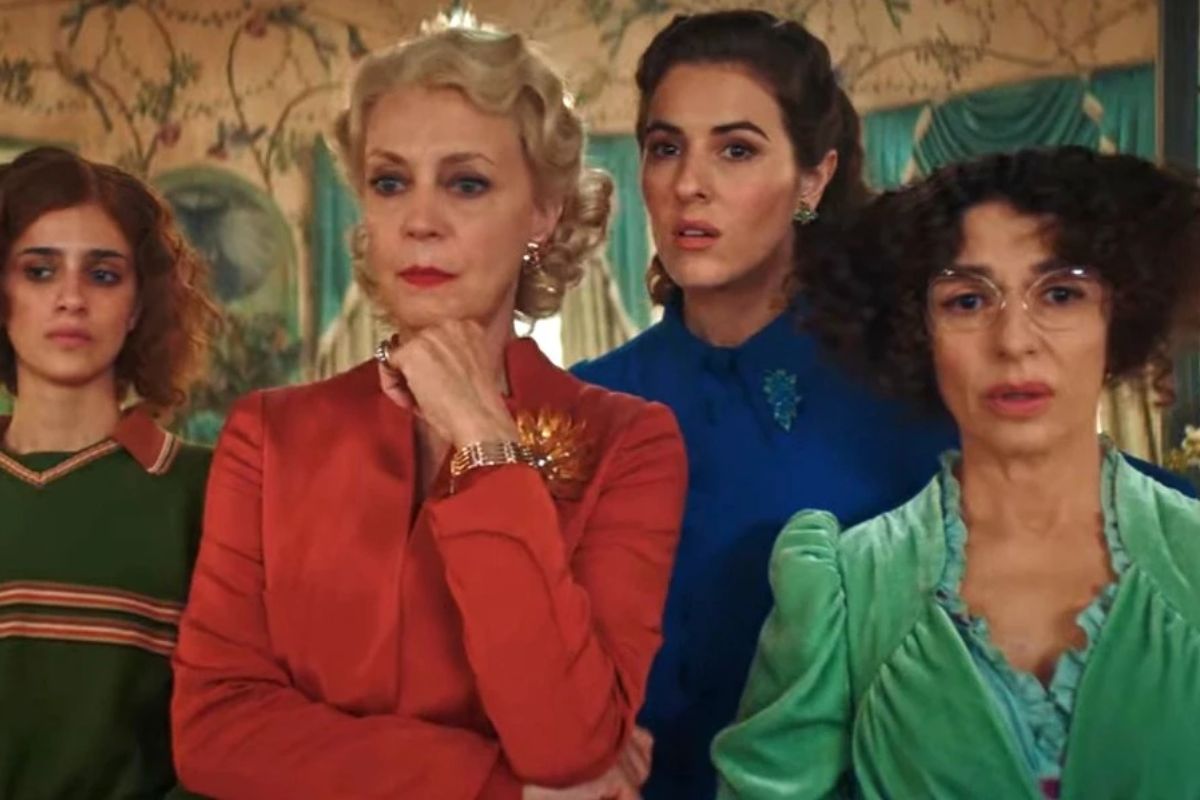 Each character, somewhat predictably, has a secret they expose as the story continues. Rachele, the film's oldest symbol, is presented right away as someone unable to walk because she is shown being pushed around in a wheelchair. She claims she can't walk, so people will feel sorry for her, but she can walk just fine after everyone stops pretending to help her. Since she has lost all her money, Rachele is fixated on her stock portfolio.
The woman puts her stock certificates in a safe place, under her bed. A short time after the body is discovered, these supplies also go missing, leading Rachele to think that one of the other ladies is responsible for both the murder and the theft. Agostina, Margherita's younger sister and Rachele's kid, seems to spend much of her time moaning that no guy has ever loved her.
When Will Overwatch 2 Pve Be Released?
Although he was married to her older sister, Agostina is revealed to have loved and desired Marcello. Agostina had often tried to share her romantic feelings with Marcello, but the man constantly avoided her. Marcello was a true Casanova in his own right, with many women in his life, including the new maid, Maria. A prior maid, an older woman, died mysteriously after a fall while cleaning the windows. After this, Maria moved in with us since her sister had worked at a family mansion. She became acquainted with Marcello's family and eventually fell in love with the wealthy man.
Read more:-
Margherita was blissfully unaware of this, but like her husband, she had become tired of marital life. In retrospect, it's clear that Margherita had an affair with Sir Giannutri, Marcello's most crucial business associate.
On the other side, Marcello had always had a woman named Veronica in his life, even before he married Margherita. He continues to keep in touch with Veronica even now. Since Margherita and her husband lived in Veronica's childhood home, Veronica had to share her former lover Marcello and her home with her. To make matters worse, Veronica has to share her current lover, Sir Giannutri, with Margherita, who has also been having an affair with him.
Susanna, Margherita's eldest daughter, has more than one secret, one of which is a complete and utter surprise even to her. She is now hiding that she is expecting a kid with her lover in Milan from her family but will eventually tell them. She had always thought of Marcello as her father, but she finds out suddenly that her mother Margherita had an extramarital affair and that she is the result. After meeting Margherita while she was pregnant with Susanna, Marcello promptly proposed to and married her. Caterina, the youngest sister, appears to have nothing strange or hidden about her other than that she locks her father's room after discovering his death and insists that no one disturb the scene until the police arrive. It turned out that Caterina held the biggest secret of all.
We are here to collect more details. Stay here at newscatchy.com, follow our site, and get all the latest updates daily.